This page may contain affiliate links. If you purchase through these links, we may receive a commission. This doesn't affect the opinions or assessments of our editors.
Special Discount | 25% OFF Sitewide - Exclusive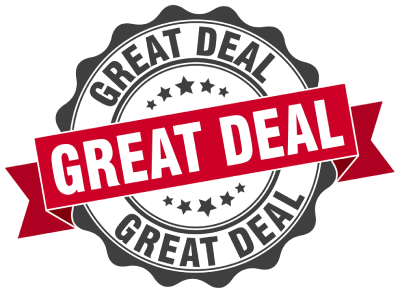 20% Discount For All First Orders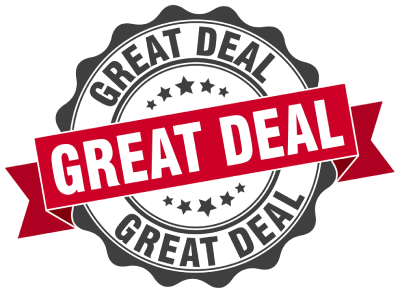 Sign Up And Get 20% Off First Order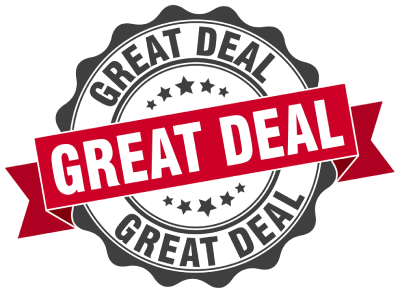 Free Shipping On All Orders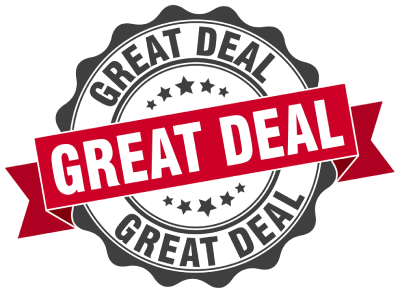 Build Your Own Bundle - 25% OFF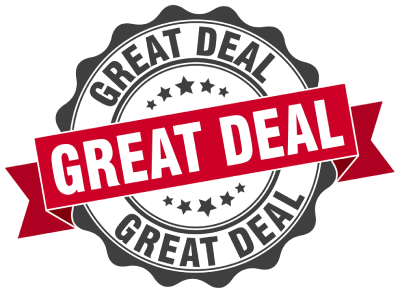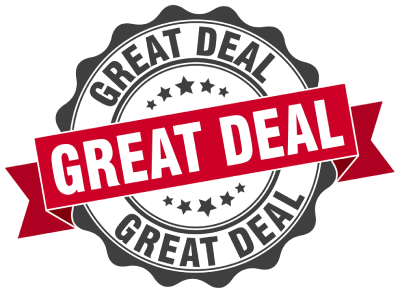 Do you love shopping for modern jewelry that has a modest price tag and is made in an ethical manner? Then stick with this Ana Luisa review as we give you a tour of this jewelry brand that has gained fame for using recycled materials to create its wide-ranging line of necklaces, earrings, rings, bracelets, and more.
This eco-conscious brand has been featured in such media outlets as Glamour, Refinery29, and Vogue. It has also amassed a strong social media following of over 558K on Instagram.
Looking to add some sparkle to your life? This Ana Luisa review will take an in-depth look at the brand, its bestselling jewelry, customer reviews, promotions, and more to help you decide if its products are worth the buy.
Overview of Ana Luisa
Ana Luisa was founded in Brooklyn in 2018 by David Benayoun and Adam Bohbot. The brand is based on the idea that beautiful and unique jewelry can not only be made affordable to all, but can also be created in a manner that doesn't harm the environment.
To that end, Ana Luisa creates its pieces from recycled materials whenever possible, and works closely with its international suppliers and manufacturers to ensure that its gems are ethically sourced and all its products are made in an eco-conscious manner. In summer 2020, the brand celebrated a milestone when it achieved 100% carbon neutrality.
Now that you've got the background, let's really dig into this Ana Luisa review, beginning with a look at the brand's top-line highlights.
Highlights
Wide range of sustainably sourced and ethically manufactured jewelry, including necklaces, rings, bracelets and earrings
Jewelry created from recycled materials whenever possible; all diamonds are lab-grown and conflict-free
Brand has now achieved 100% carbon neutrality
Budget-friendly pricing
Lots of collaborations with well-known influencers
International shipping available
Instalment payment option available via Klarna
Get 10% off your first order when you subscribe to newsletter
Free returns
You've heard a lot about this brand's eco- and social consciousness in this Ana Luisa review so far, but let's be honest: none of that feel-goodery would mean squat if the sparklies didn't deliver.
Luckily, this jewelry is as elegant and beautifully crafted as it is environmentally friendly. Let's explore some of the magical creations the brand has to offer!
Ana Luisa Earrings Review
Whether you're looking for fashion-forward pieces or timeless favorites like a great pair of hoops, there is a pair of Ana Luisa earrings out there for everyone. Let's open up the jewelry box and take a look at some of the brand's bestselling earrings.
Ana Luisa Sia Earrings Review
Punk rock meets refinement with the Ana Luisa Sia Earrings. That may sound like a contradiction in terms, but these safety pin-style earrings pull off the paradox with its 14K gold plating over recycled sterling silver.
You can rock the Sia solo for minimalist chic, and it's also great to wear with other, more ornate earrings as a subtle complement. Best of all, you can currently get them for just $53, a 10% savings on the standard price.
Ana Luisa Crescent Moon Huggie Hoops Celeste Review
Get your cosmic vibe on with the Ana Luisa Crescent Moon Huggie Hoops Celeste earrings. These galactically themed hoops pair a delicately crafted moon and star that are covered in glistening cubic zirconia gems. They're a perfect gift for the astrology enthusiast in your life (we all have at least one, don't we?).
You can currently get the Crescent Moon Huggie Hoops Celeste earrings for $68, marked down from $75.
Ana Luisa Necklace Review
Gold or silver, pendant or chain—whatever style you sport, there's an Ana Luisa necklace that will fit the bill. Check out some of the brand's most popular styles as our Ana Luisa review continues below.
Ana Luisa Mama Necklace Review
This one goes out to all the babies' mamas, mamas' mamas, and any other kinds of mamas out there. Featuring 14K gold plating on brass, the Ana Luisa Mama necklace is a super-cute celebration of motherhood with its lower-case "mama" pendant, and it's complemented by a sweet little gold heart that hangs from the back of the chain.
This would obviously make for a great Mother's Day gift, or a present for a new mom as she tends to the recently arrived bundle of joy. Normally $59, the Mama necklace is currently marked down to $53.
Ana Luisa Butterfly Necklace Souryaz Review
Are you or someone you're close to going through a transitional period in their lives? The Ana Luisa Butterfly Necklace Souryaz could make for a beautiful symbol of that metamorphosis. The delicate sterling silver and gold-plated chain culminates in the star of the piece: a tiny, exquisitely crafted butterfly pendant studded with gleaming cubic zirconia stones.
The Butterfly Necklace Souryaz is a limited-run item, so net one quick! It's priced at $53, down from $59.
Ana Luisa Rings Review
Ana Luisa rings expertly split the difference between statement pieces and everyday jewelry. We've spotlighted some of the brand's top sellers below.
Ana Luisa Textured Ring Chloe Review
In the world of fashion, it never hurts to add a little texture to your ensemble. The Ana Luisa Textured Ring Chloe features a beautiful braided design that has ageless appeal. Plated in 14K gold, it works as both an elegantly subtle piece on its own, and as a wonderfully effective accent if you pair it with other rings.
Chock-full of character, the Textured Ring Chloe is available in sizes 4 to 12 and will run you $53 (regular $59).
Is Ana Luisa Worth It?
Taking everything into account, this Ana Luisa review can safely conclude that, yes, this brand is definitely worth it. Not only is the brand's jewelry perfect for pairing with almost any look, it's so reasonably priced that you barely need to hesitate about making the investment—and that's before all the frequent sales available on the brand website kick in!
What's more, the brand's dedication to ethical and sustainable manufacturing means that you won't have to worry about where those gorgeous earrings you love to show off came from. Ana Luisa's manufacturing partners are subject to annual audits by third-party investigators, and the brand has a publicly available glossary that cites the origins of all its materials.
Ana Luisa Promotions & Discounts
There are plenty of ways to save when you shop at analuisa.com. When you subscribe to the brand newsletter, you can get 10% off your first order when you use the code NEW10 at checkout.
If you want the real savings, though, you'll want to check out the brand's loyalty and rewards program.
The Ana Luisa rewards program has four membership tiers based on the number of points you've earned, as per the below:
Member: 0-1,499 points
Insider: 1,500-2,499 points
VIP: 2,500-3,499 points
Muse: 3,500+ points
Each tier comes with its own exclusive perks, and you can earn more points per $1 spent the higher you move up the ladder, to a maximum of 12. You can also rack up extra points by things like:
Signing up: 100 points
Celebrating a birthday: 400 points
Following the brand on Instagram: 150 points
Subscribing to text message list: 200 points
You can start cashing in on your points when you reach 1,000, which entitles you to $10 off your next purchase.
Does Ana Luisa ship internationally?
Ana Luisa offers shipping to more than 200 countries. You can even get free shipping through DHL mail for orders of $125 and up.
Where is Ana Luisa made?
Ana Luisa jewelry is designed in-house at the brand's headquarters in Brooklyn. The actual manufacturing is then carried out with the brand's international partners at facilities in China and Thailand, which are subject to annual audits to ensure that ethical workplace guidelines are being adhered to.
What is Ana Luisa's Shipping Policy?
Ana Luisa offers free shipping via USPS First-Class Mail for all US orders, with a delivery window of 3-5 business days. Expedited shipping via USPS Priority Mail (1-3 business days) is available for a fee of $6. You can also qualify for free Priority Mail shipping if your order total is $150 and above.