Spacial Discount | $15 OFF Sitewide - Exclusive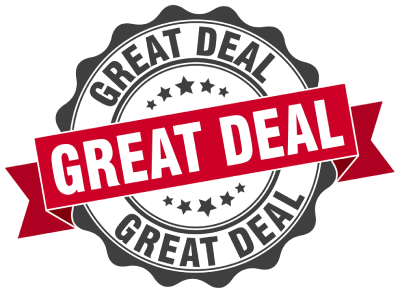 10% Off Sitewide on Your First Purchase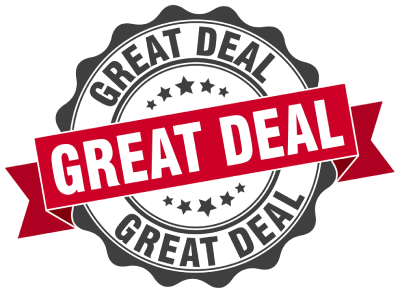 For New User - Free Year Supply Of Athletic Greens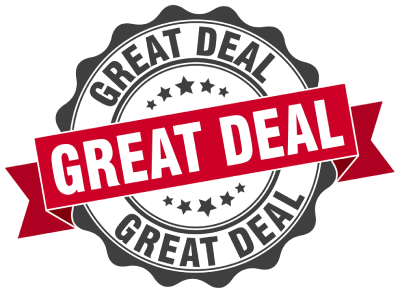 Take Free 20 Travel Packs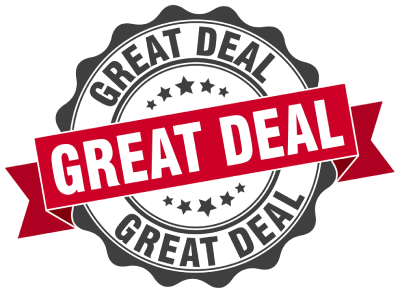 Refer A Friend, Give Exclusive Offer And Get $15 Off Your Order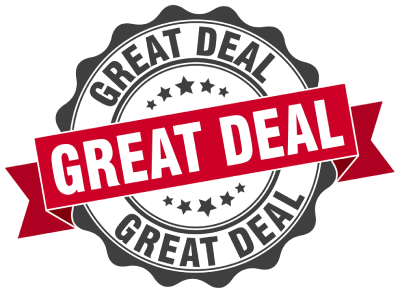 Athletic Greens (or AG1 as it's now known) is the most popular greens powder and the first brand that I tried. I drank AG1 for 30-days and will share my experience in my honest review.
Packed with 75 whole food-sourced ingredients, Athletic Greens breaks down the benefits of powdered greens into four key areas.
These include; boosting energy levels, supporting recovery from exercise, and improving the immune system, and digestion.
How does AG1 Athletic Greens stack up as the most popular greens brand?
Here is my experience and thoughts.
Athletic Greens has recently rebranded and is now called 'AG1'. It's the same formula only the branding has had a significant refresh – it looks great!.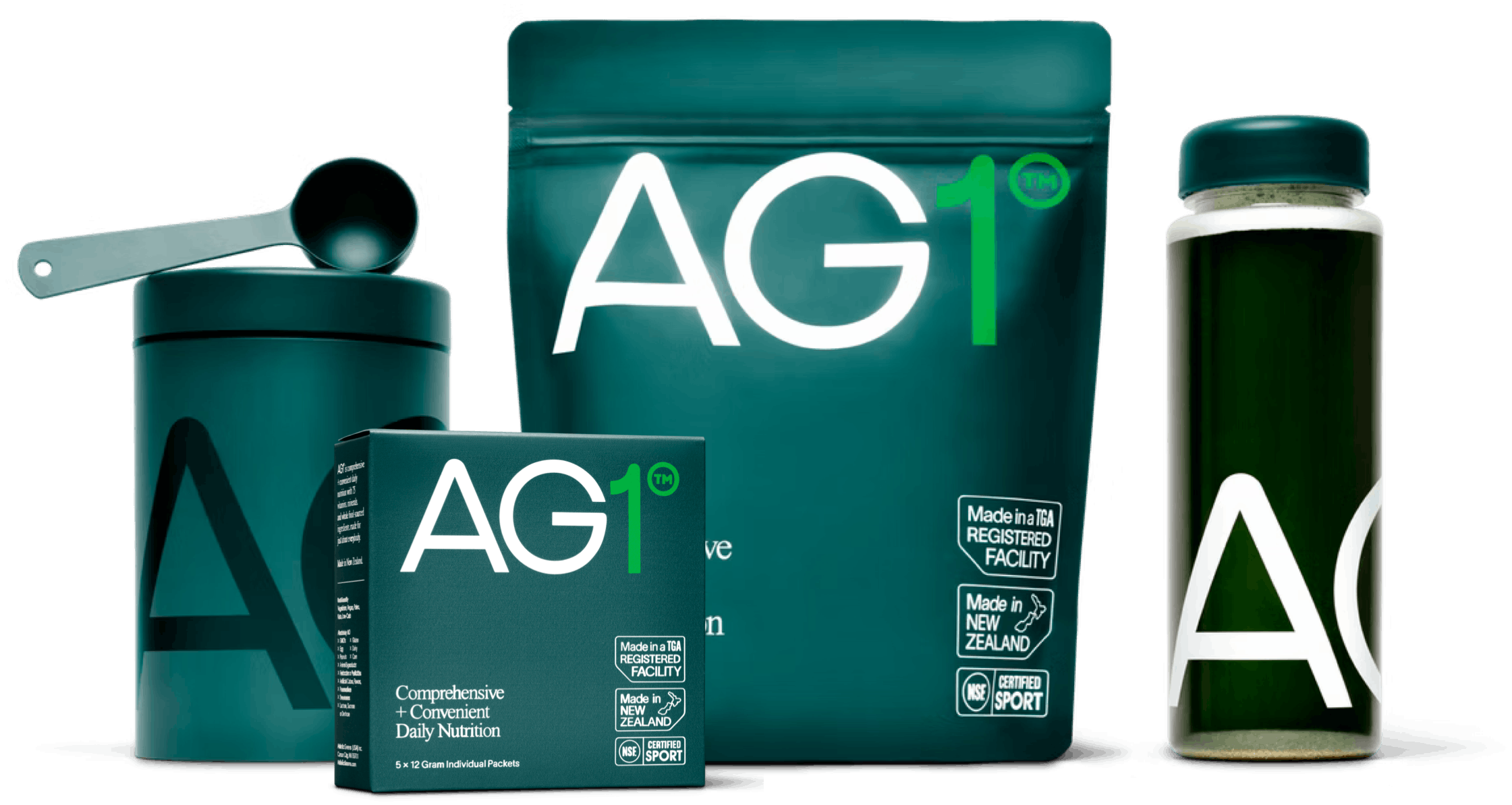 My Experience with AG1 Athletic Greens
I have purchased and tried Athletic Greens on three occasions – each time when they have re-branded.
The first time buying from Amazon (UK) in 2018 when it came it was surprisingly in a tub with the old Athletic looking branding. Checking the official United States website at the time showed Athletic Greens in a dark blue pouch instead of tubs.
It turns out that the company had recently rebranded (July 2018) to use much better and cleaner-looking pouches to look more healthy lifestyle brands.
In September 2021 Athletic Greens rebranded again to AG1 and they replaced the ceramic tub with a metal canister to store the powder in the fridge.
It's not easy buying supplements to send to Malaysia. So, the second time I purchased from the official USA website I had it shipped to me via a different company. This made it super expensive for me – I ended up paying $125 USD for one pouch that lasted just 30-days!
I was excited to try Athletic Greens, and immediately enjoyed the taste and experienced no side effects. After consuming for one month straight I didn't notice any massive changes to my well-being or necessarily in my energy levels.
This could be because I need to drink it for longer to notice many benefits.
PROS
Contains 75 ingredients, including probiotics
Tastes great in water or smoothies
Vegan friendly
Available in pouches or sachets
CONS
Expensive: $79 to $99 per month + shipping costs
Proprietary blend, no full disclosure of ingredient amounts
Probiotics can be unstable in these types of formulas
Athletic Greens Ingredients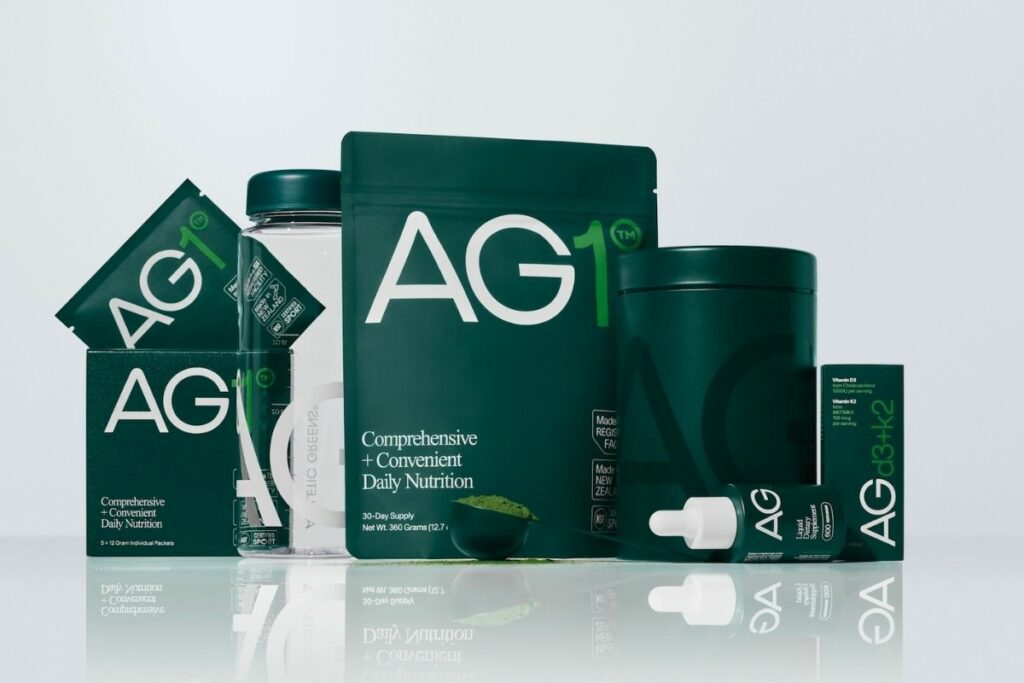 There are 75 ingredients in Athletic Greens, they claim this gives you the antioxidant equivalent of 12 servings of vegetables in one scoop.
There are some great ingredients in the formula but I am a little skeptical of the huge number of ingredients listed in each serving.
At best there may be one or two ingredients with two low amounts to having little benefit.
With supplement formulas containing many ingredients having sufficient dosages of every ingredient is difficult. There simply isn't enough room in the formula to have everything in a 10/12 gram serving!
Although Athletic Greens is not organically certified it does contain some organic ingredients.
How Does AG1 Taste?
Drinking Athletic Greens is super easy because it tastes pretty good. Sipping a glass is pleasant without the grassy or chalky taste common with other green powder drinks.
Any Side Effects?
I experienced no side effects with AG1 Athletic Greens powder in the morning drinking on an empty stomach.
This was to be expected as there isn't anything in this powder that should cause a problem. I stuck to the recommended one serving of about 12g in a glass of 200ml of water per day.
Athletic Greens Health Benefits During and After 30-days?
Taking Athletic Greens is not going to give you superhuman strength overnight or even after a few weeks of taking it. So, understanding exactly how much healthier or vibrant you will be from taking Athletic Greens daily is hard to gauge.
Many of the ingredients in the formula will be difficult to consume in your average diet.
Taking a greens power is going to contain way more vitamins, minerals, and antioxidants than just a multi-vitamin.
As with ALL supplements, the effectiveness will come down to the nutritional breakdown of the formula.
This is where I was a little disappointed with Athletic Greens.
The use of proprietary blends in the AG1 formula means it's impossible to know precisely how much of each ingredient is present.
This is a big deal for me and should be for you too.
Ingredients don't work just because they are present in a formula. They need to be in the right amounts, e.g. proper effective dosages.
I am confident in the vitamin and mineral content as this is clearly stated on the label (700% daily dosage of Vitamin C, 300% daily dosage of Vitamin E, etc).
Proprietary Blends! Oh No!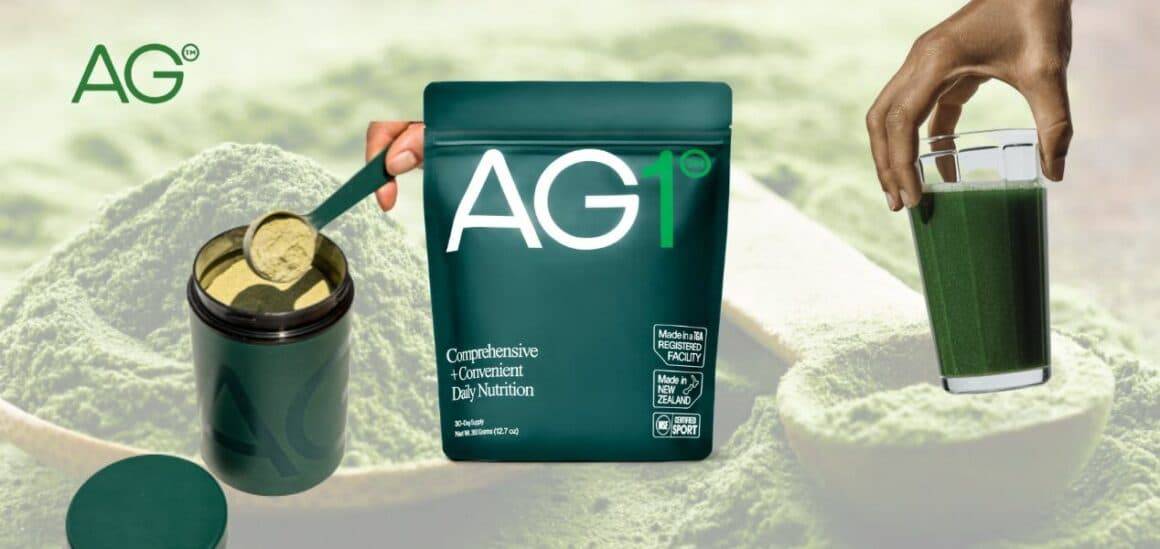 Most of the ingredients in AG1 are in two main proprietary blends.
One simple example, the Reishi Mushroom powder in the "Digestive Enzyme & Super Mushroom Complex" is certainly going to in my opinion too low.
Why?
Well, the blend of six ingredients is only 154mg and according to Examine, Reishi needs to be consumed in quantities of 1.5g to 1.9g depending on the portion of the extract is used.
Another example is, that it's unclear from the label if the organic Chlorella is of the "cracked cell" variety.
The cracked cell-wall version of Chlorella is more bioavailable, and the reason it's the preferred choice.
This is why I like taking supplements that fully show their formula on their label, you get to know this information. This was the main motivating factors behind me developing my own greens powder, Supergreen Tonik alternative.
The last word on gut health, having both probiotics and prebiotics present may not be as effective as suggested. This is because combining probiotics within a greens powder can make them inert and therefore of little use.
So, if you're keen on digestive health you may be best off buying a separate prebiotic/probiotic supplement.
Money Back Guarantee / Returns Policy
There is a 60-day money-back guarantee but I found the information lacking on the site that outlines the conditions for this.
Reaching out to their support team they explained I could return my Athletic Greens within 60-days either opened or unopened.
That said, I see a number of customers seeing unopened AG1 pouches online and so ensure why this is the case.
Where to Buy AG1?
The most obvious choice is from the official website.
They used to be available on Amazon but they appear to have stopped selling on there now (as of September 2021).
You can buy a one-off or monthly subscription to AG1 Athletic Greens or go for their handy travel-sized pouches.
Out of the Super Greens, I have tried so far, Athletic Greens is on the high price end.
Is AG1 Athletic Greens Worth It?
Super greens at super high prices!
This is one of the most expensive greens powders around.
At $99 daily servings cost $3.30 with the subscription serving slightly better at $2.63 per day (excluding shipping).
You should also consider that shipping will also be added to the overall cost of one-off or subscription options, pushing the daily price to over $3.
These greens are not for those on a budget.
If the price is a factor then you may wish to check out other green superfood supplements.