This page may contain affiliate links. If you purchase through these links, we may receive a commission. This doesn't affect the opinions or assessments of our editors.
If you are looking for a sound sleep every night, we have tried and tested the best bedding brands. Here are our results!
After a long and tiresome day of work and play, we all want to retract ourselves from the world, lay in our bed and log out from the hustling life and just relax for a few hours. But what if your mattress is too stiff or too plush, and you don't seem to get the rest you wanted. It is wise to invest in a decent bed that ensures you a good night's sleep.
When picking a new bed or a bed frame, there are few things that you should consider as there are several options in the market. Double or King? Solid Slats or Spring? Divan or Bedstead? These all are categories of beds, and you need to look into the details of every bed that you are interested in buying.
Disclosure: This post contains affiliate links. When you purchase a service or a product through the links, we might earn a commission, at no additional cost to you. Read full disclosure here.
To make things a little easier for you, we have enlisted the Best Beds to Buy so that you can trust the process and end up with the best purchase ever!
Best Bedding & Beds:
Let's just dive right into the details and find out what makes these brands stand out from the rest in the market.
1: Best Engineered Mattress: The Simba Mattress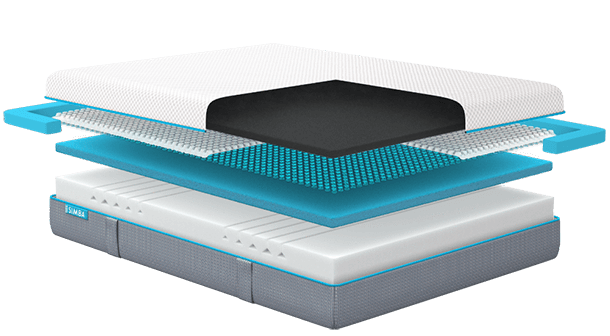 Simba Sleep is a UK-based company that has mastered the art of engineering the best and perfect mattresses that cater to your sleep issues very well. Their patented spring-comfort layer in the mattresses gives a cool and cloud-like comfort, which is very much needed after a hectic day. 
Along with a spring-comfort layer, Simba has also introduced a new science to the world of sleep. Their mattresses are inspired by space. They have integrated a layer of Titanium Aerocoil springs that allow greater airflow and better body weight distribution while you sleep. You will experience the most relaxing sleep on Simba Hybrid Mattresses!
2: Best Cooling Mattress: GhostBed Luxe
The GhostBed Luxe is also titled The Coolest Bed in the World. This mattress is a perfect option for those hot sleepers who want the best in cooling sleep technology, those who want relief from neck, shoulder, and hip pain. And also, for couples who prefer low-motion transfer throughout the night!
The medium-plush design in this mattress contours your body like you're sleeping on a cloud. The 13" GhostBed Luxe is the only mattress with core and surface cooling tech that keeps you cool and comfy all night long. Topped with Ghost Ice Fabric, it is cool to touch, and the fabric is plush, soft, and gently soothing to your skin.
3: Best Bed Frames: Happy Beds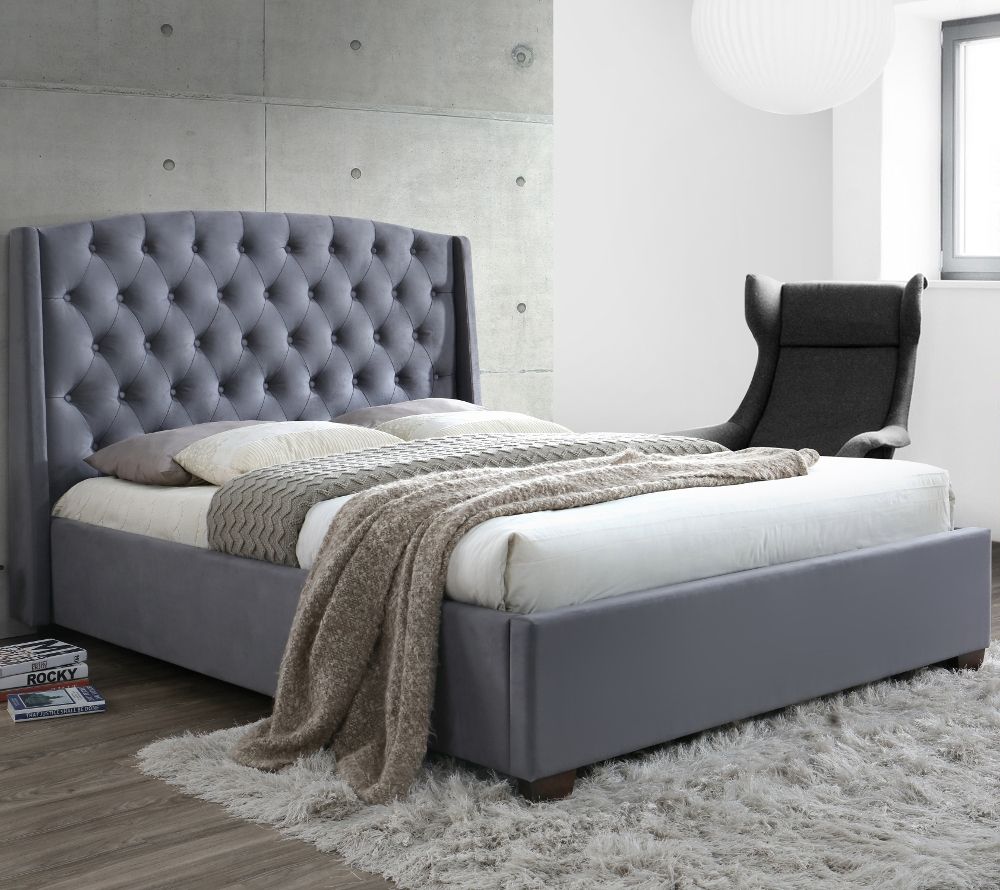 Coming to Happy Beds, their discounts and coupon codes are quite popular. If you want to invest in a bed frame that is high in quality but low on price, then Happy Beds is the perfect place for you. They have a never-ending range of bed frames with unique modern-inspired styles and colors.
The incredible feature of this store is that even if you can't find the bed frame of your choice, you could simply get it customized! You can choose bed size, color, style, storage space, etc.; the possibilities are endless.
4: Best Adjustable Bed Frame: Awara Adjustable Bed Frame
The Awara Adjustable Bed Frame has simply topped the list of adjustable bed frames in the market. Their adjustable bed frame comes with additional features that make it worth every penny!
This adjustable bed frame comes with a wireless remote that helps you to program your ideal position so that with every press, you get your most preferred position within seconds. Apart from that, the bed frame comes with an in-built USB port that can be used to charge your phones or other gadgets.
The most impressive feature of this bed frame is its built-in functional massage. The 3-speed vibration settings massage your head and feet that will surely be a blessing at the end of the day!
5: Best Kids Mattress: Nest Bedding BKB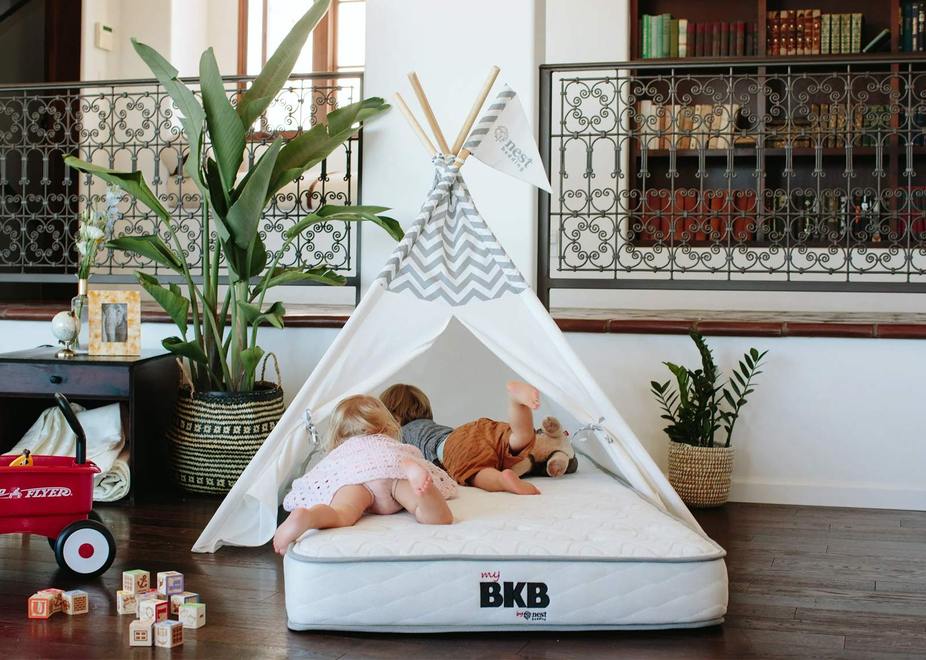 Nest Bedding BKB – Big Kids Bed – is the First Kids Mattress for the online market. If you are on the hunt for the best mattress for your kids' bedroom, then BKB is the perfect fit. The BKB is designed especially for children, with breathability and sufficient support in mind. Whether your child is a side sleeper, back sleeper, stomach sleeper, or a combination of each, they will find this mattress comfortable and cozy. 
The CertiPUR-US certified foams in this mattress are wrapped in breathable soft quilted foam cover, keeping them comfortable and cool through the night!
On the last note…
We shortlisted our top picks through vigorous research and testing, and the products mentioned above are our best bedding brands. Make sure to read our complete reviews on The Trending Reviews and find unique budget-friendly discount codes and offers to save a ton!