This page may contain affiliate links. If you purchase through these links, we may receive a commission. This doesn't affect the opinions or assessments of our editors.
Shop and replace your glasses and eyewear from the comfort of your home. There are an infinite number of frame styles to choose from—the ease and speed with which you may shop online. Our curated list of the best sites to buy glasses online provides the most extensive assortment of prescription eyewear, ranging from budget to designer frames.
The best online eyewear brands even allow you to try on glasses virtually before purchasing your next pair. Not a good match? That is not an issue! The majority of these locations also provide free returns.
Everything you need is your current prescription and a few more measurements to get started.
Replace your glasses from the convenience of your own home. Check out these shops to buy online glasses if you're seeking very stylish eyewear to show off at work, a budget backup pair to keep in the van, or luxury reading glasses to make you look extra chic.
The Best Online Eyewear Brands
1. Zenni Optical: Best Budget Eyewear
New eyewear expenses can be a lot to take in, especially when tight on a budget. Introducing Zenni Optical! The best affordable eyewear brand. Save money while being fashionable with this low-cost online eyeglasses supplier, ready to provide you with perfect eyesight without breaking the bank.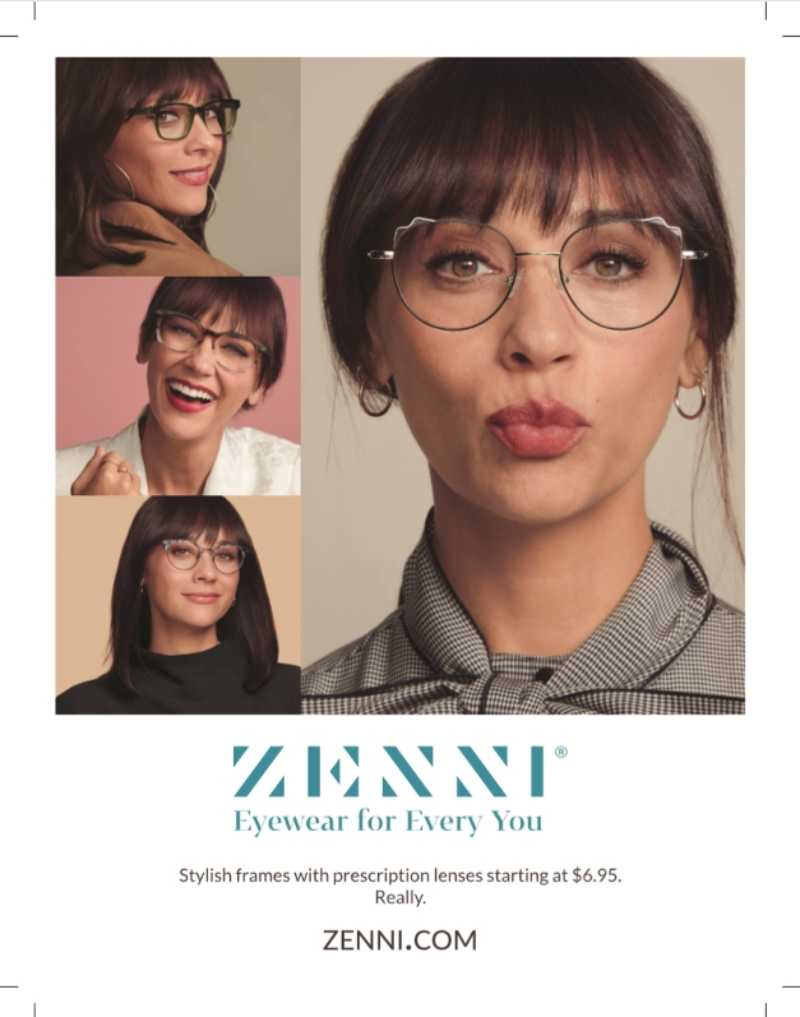 Zenni Optical offers a wide assortment of glasses, from no-frills practical spectacles to elegant frames. Sports glasses and goggles are also available.
What's the nicest part about shopping at Zenni Optical? You can try on the glasses utilizing the Virtual Try-On tool, which allows you to submit a video of yourself and try on up to fifty frames. It's quick and easy, and you'll be able to locate glasses that look so nice you'll want to wear them even in bed.
Check out Zenni Optical if you're looking for prescription eyewear online at a value that won't make your eyes tear.
Disclosure: This post contains affiliate links. When you purchase a service or a product through the links, we might earn a commission, at no additional cost to you. Read full disclosure here.
2. LensCrafters
Even if you are someone who hates placing orders online, especially when it comes to trying on each frame personally, then LensCrafters is the place for you! They make buying glasses online so simple that you may do it over your coffee break.
For starters, there's the brand's user-friendly website, which contains an online vision guide, an eyewear dictionary where you can search for any perplexing terms, and instructions on measuring your PD (pupillary distance).
Furthermore, ground shipment is entirely free. If you're unsure about your new specs — or if you need a different size — the 30-day happiness guarantee makes returns a breeze. In addition, they provide endless free cleanings and adjustments.
Finding the perfect pair of specs had never been so easy!
3. Felix Gray
Regular exposure to the blue light emitted by our devices has been discovered to harm the sensitive cells in our retinas and strain our eyes. But don't be alarmed. Felix Gray is on your side. Blue-light blocking technology and glare-free lenses are used in the brand's eyewear, protecting your eyes and allowing you to sleep better.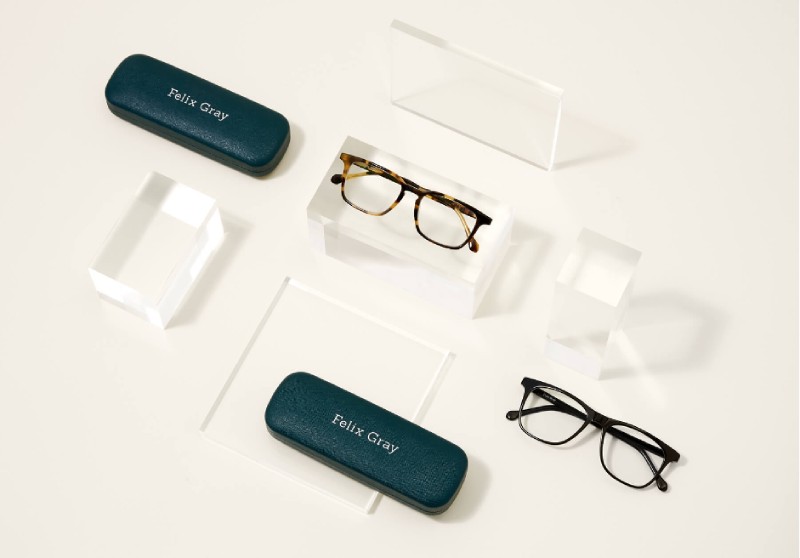 Felix Gray's unique lens filters out the highest energy wavelengths. Meanwhile, the Anti-Reflective coating on the glasses reduces glare, which can cause strain, headaches, and poor vision.
However, being smart and safe should not imply being boring. So Felix Gray glasses not only protect your eyes, but they also tick all the stylish boxes, with eye-popping and eye-catching designs that push the frontiers of visual style in all the right ways.
4. ThinOptics
Do you know what the most irritating aspect of wearing glasses is? Leaving them behind on the park's bench or in the subway. Stepping out to conquer the world, you realize that your vision is blurry. Ughhh! It's so annoying.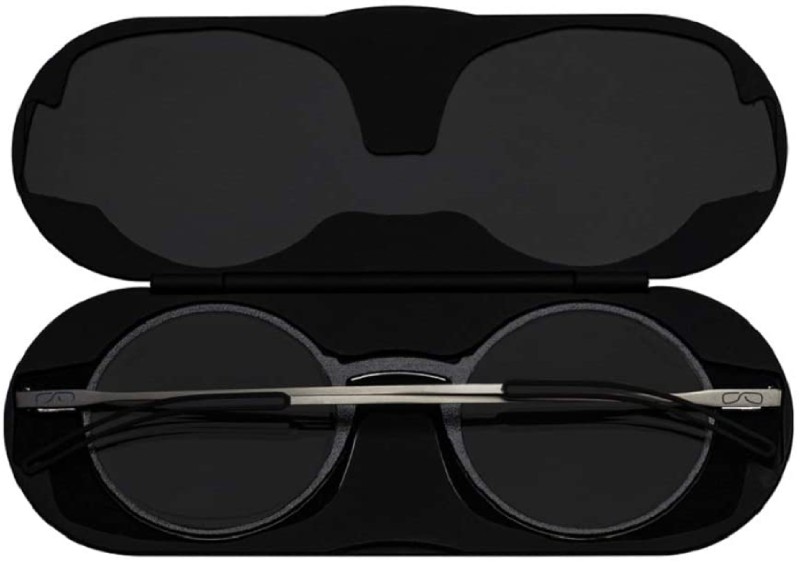 ThinOptics is a progressive eyewear company that has created some of the world's thinnest and lightest glasses. The brand caters to people who frequently forget their glasses. The glasses come with cases that fit on phones, keys, wallets, or anything else you keep on you at all times!
The ThinOptics price for reading glasses is affordable. You will receive a set of feather-light glasses as well as a portable case. In comparison to other brands, that is a fantastic price. The lenses are available in a variety of strengths to accommodate your specific demands, as well as a variety of colors to complement your aesthetic.
5. Overnight Glasses
If you rely heavily on glasses, going without them can seem impossible. However, accidents do occur, and it is not uncommon to lose or shatter eyewear.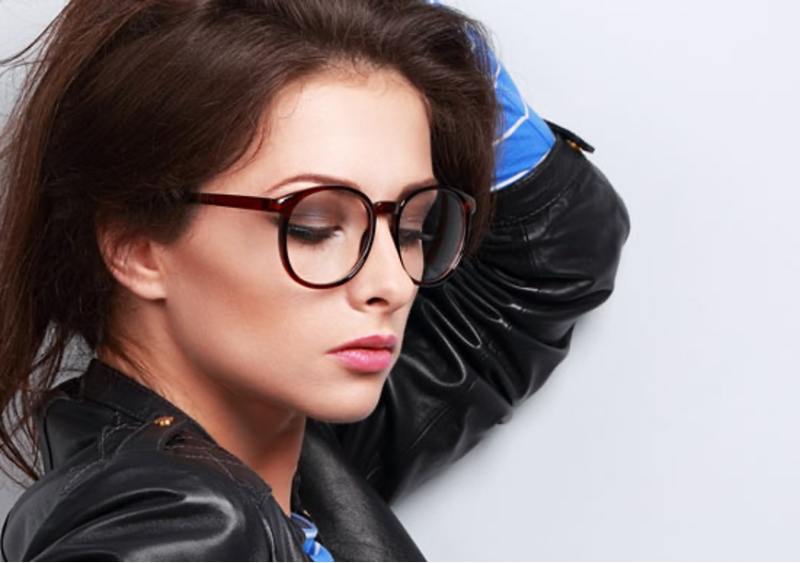 Stepping out without proper prescription eyeglasses and not being mean no driving, working, or enjoying leisure time for many people. Fortunately, Overnight Glasses, an online eyeglasses supplier, allows you to replace your eyeglass frames or lenses for next-day delivery.
Overnight Glasses is best recognized for providing eyeglasses and replacement lenses on time. If you need a new pair of glasses for any reason, you can choose from a wide range of options.
6. Baxter Blue Glasses
Baxter Blue offers a trendy line of eyewear to reduce digital eye strain and symptoms caused by blue light exposure.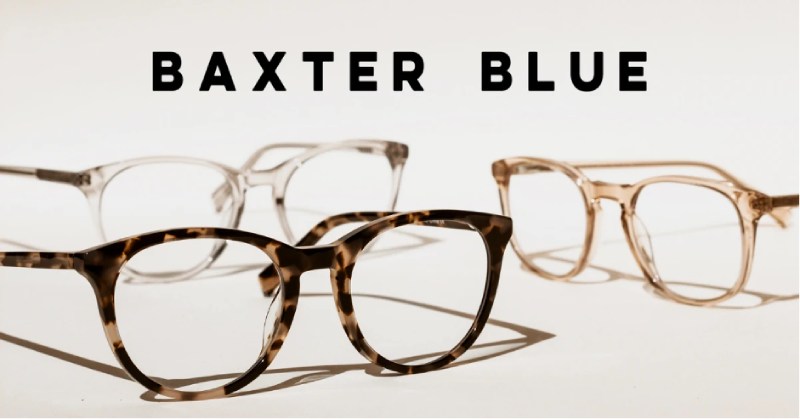 Their Blue+ TM technology filters out up to 80% of blue light, preventing it from penetrating your eyes. This filter is not a film or layer applied to their lenses but rather a pigment technology implanted within them.
Conclusion
We have enlisted the best online eyewear brands for you to round up. For additional discount codes and coupons, you can visit our home page of Trending Reviews.