There's a growing culture amongst men to use good skincare products to maintain healthy skin. Skincare pampering sessions aren't just for women now. Men also need to invest their time in taking care of themselves.
Washing your face with just tap water is not enough. As the pollutants and contaminants increase in the environment, it is also damaging our skin. You gotta have the top men's skincare brands to make your skin look younger, fresh, and soft.
Grooming products designed specifically for male skin types yield the best results. Men's skin is coarser, tougher, and oilier, with more collagen levels and a tighter, firmer texture. So we've gathered the top men's skincare products, including our favorite lotions and potions for preventing damage.
After all, beautiful skin comes within, and we'd better make our skin as attractive as possible.
From basic cleansers to tried-and-true toners, as well as face masks, beard balms, and pore strips, these are the greatest skincare products for men, made by men's facial care experts and delivered straight to your bathroom cabinet. Prepare to incorporate these into your skincare routine right away.
Best Skincare Products for Men
Lumin Cleanser
We could all use a "no-nonsense" cleanser. One that may be used daily to remove extra oil, filth, and grime that collects on our skin throughout the day. And the Lumin No-Nonsense Charcoal Cleanser is titled the best face wash for men. It will accomplish just that, owing to a surfactant-activated charcoal mixture.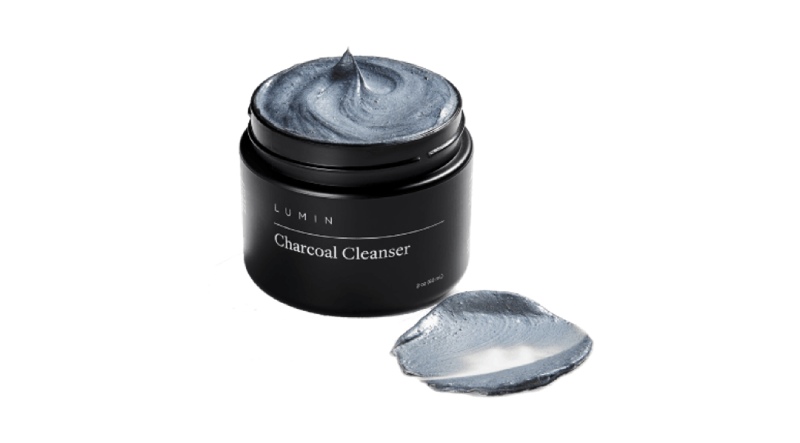 Toxins and pollutants are trapped in activated charcoal's millions of microscopic pores. On the other hand, activated charcoal operates through adsorption rather than absorption (the chemical reaction where elements bind to a surface). As a result, activated charcoal aids in the purification and detoxification of the skin.
Jack Black Face Buff
Want to reclaim that first-bloom-of-youth radiance? Looking for a boost of energy for your tired and worn-out skin? Then check out Jack Black's face buff. It's intended to revitalize and revitalize skin, and it's earned a spot in the best men's skincare routine.
This deep-cleansing scrub exfoliates the skin and eliminates dirt and dead cells, allowing your razor blade to glide smoothly. As a result, your shave will be smooth, elegant, and burn-free.
The scrub contains free-radical-fighting vitamin C as well as eco-friendly biodegradable scrubbing particles. Peppermint and licorice extracts are also included to chill, soothe, and refresh.
Consider this Face Buff by Jack Black to be a pep talk for your skin, leaving it rejuvenated and ready to take on the world—or, at the very least, the razor.
Aesop In Two Minds
The best toners are the perfect finishing touch to a fantastic men's skincare routine, and Aesop's In Two Minds Toner is just that. A final step in the washing procedure that prepares your skin for optimal moisturization.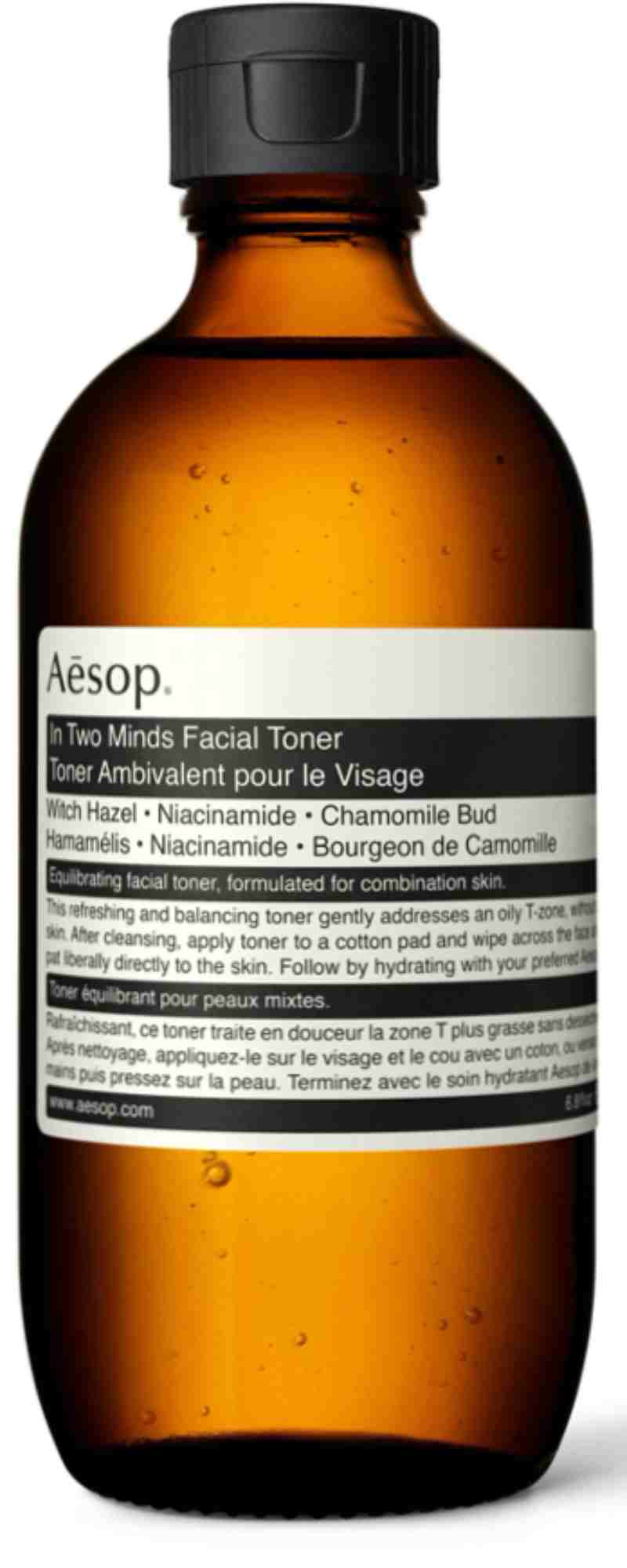 This toner is ideal for combination skin because it contains witch hazel, niacinamide (vitamin B-3 that helps develop a strong skin barrier), and calming chamomile bud. As a result, the composition is gently astringent, causing cells to contract and leaving your skin feeling regenerated, balanced, and revitalized.
Take your time savoring the floral and herbaceous perfume that rivals the greatest men's colognes. Use half a spoon of the Aesop cleanser with a cotton pad or your hands, and take your time savoring the floral and herbaceous aroma that rivals the best men's colognes.
Aesop's In Two Minds Toner is soothing, balancing, and purifying all simultaneously.
Tom Ford Beauty
Have you just seen Tom Ford's face? It is for sure that his product does wonders. The rich serum for men by Tom Ford Beauty is our top-rated pick.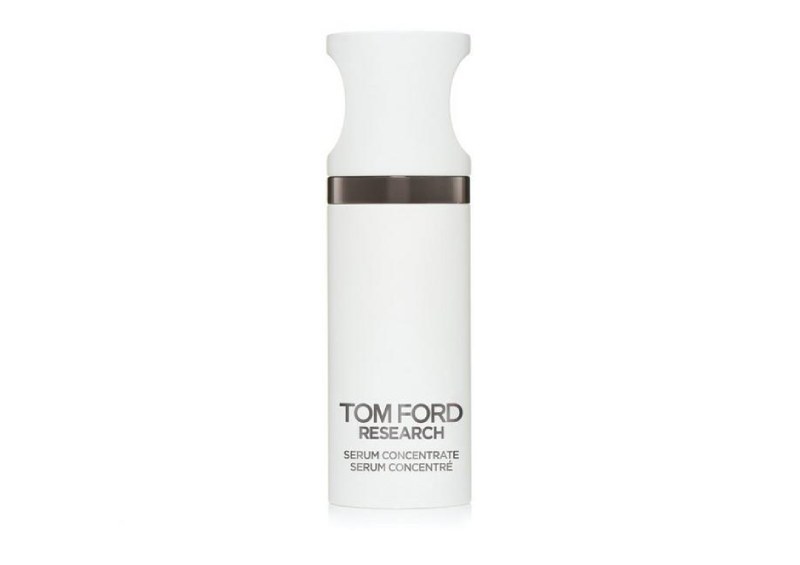 The development of this serum took three years, and we know why. Tom Ford used 75 different caffeine-based solutions for the Research Serum Concentrate. It contains white porcelain cacao, Japanese green tea, and many healthy goodies. All meant to treat your skin.
These components, when combined, give your skin a wake-up call, just like your morning coffee. Then there's the hyaluronic acid and peptides to hydrate and soften fine lines and wrinkles.
This Tom Ford Serum is nothing short of a miracle worker and should be in your toiletry bag right now.
Clinique For Men
Since the skin around your eyes is usually very delicate and soft, it begins to show signs of aging very early. Clinique for Men Eye Cream will help you prevent the early signs of aging with its hydrating and soothing formulation.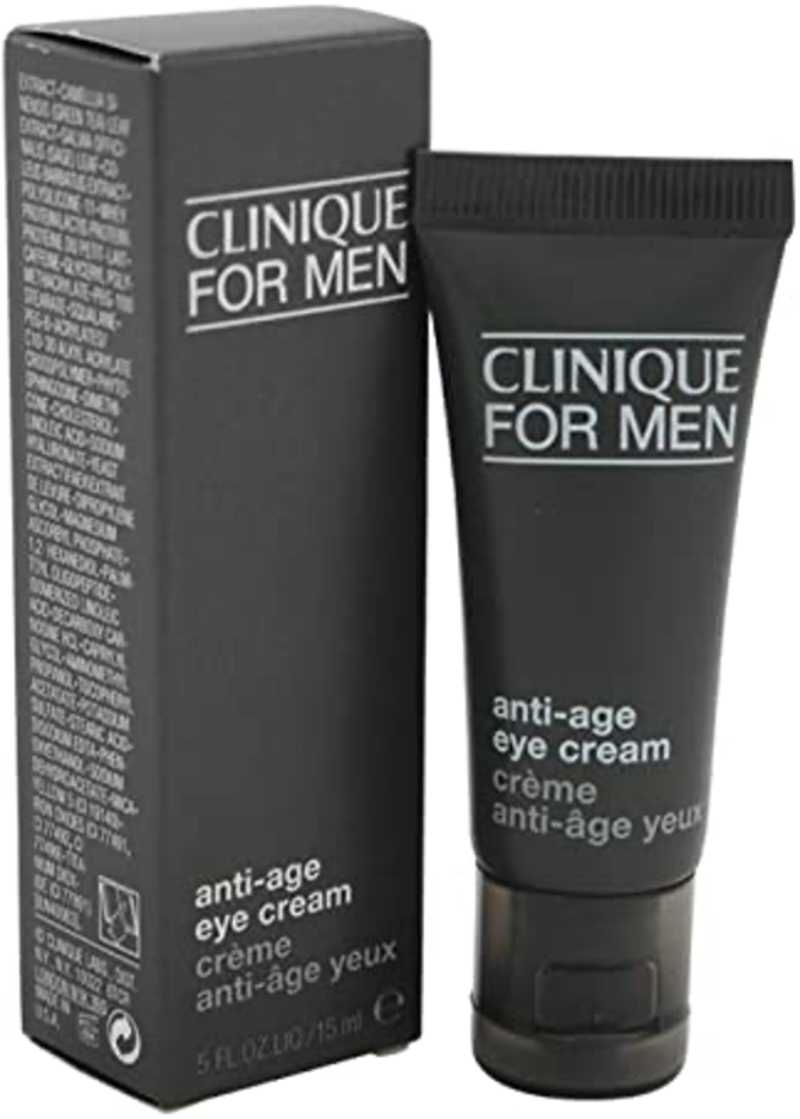 The composition of this serum is completely oil-free and gets absorbed into your skin, leaving the skin looking tighter and firmer. Some of our staff members noticed a visible change after Clinique's product.
Dr. Barbara Sturm
We tested several moisturizers for our final list, but nothing could beat the performance of Dr. Barbara Sturm Face, Cream for Men. This is, without a doubt, going to be your go-to ingredient in the skincare routine.
Dr. Barbara Sturm's skincare line has taken the world by storm. This brand focuses on cell regeneration rather than just treating the top layer of our damaged skin.
This moisturizer is absorbed fully into your skin and keeps it hydrated all day long without making it feel greasy.
Brickell
Are you tired of gazing in the mirror every morning and seeing an increasing amount of fine lines? Get yourself a jar of Brickell's Anti-Aging Cream. This natural and organic cream is the anti-aging weapon you've been looking for.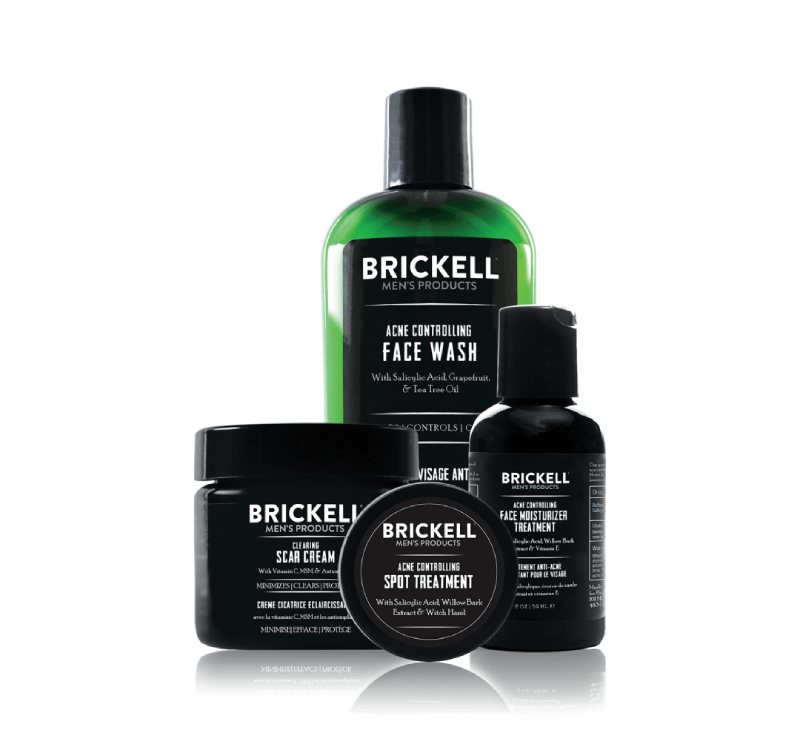 This wrinkle cream for men is intended to firm and brighten your skin while tightening it to make it feel and appear younger. What's more, it accomplishes all of this using all-natural components such as anti-aging favorite vitamin C, as well as borage oil, sunflower oil, and aloe vera.
These wonder chemicals dramatically minimize the appearance of fine lines, wrinkles (including troublesome crow's feet), skin spots, and other symptoms of aging.
Le Labo
We often miss out on our lips when developing a skincare routine. Our lips tend to get chapped and dry in harsh winters, and it is vital to use the best lip balm for men by Le Labo.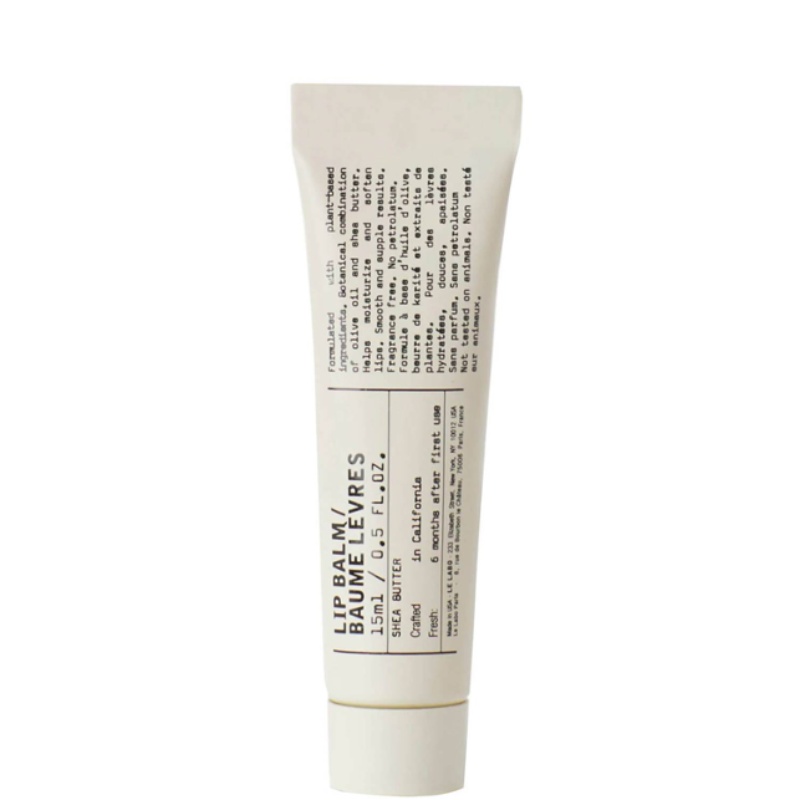 The Lip Balm by Le Labo contains shea butter that nourishes lips and reduces inflammation. Also, organic olive oil extract prevents the lips from drying out and keeps them hydrated. Lastly, the jojoba seeds exfoliate and keep your lips soft and smooth.
The Lip Balm is completely matte and mildly scented. It is specifically designed for men.
Jaxon Lane
Men usually don't care about wearing sunscreen before stepping into the sun, but protecting your skin from harmful UV rays is crucial. Most sunscreens feel too heavy and greasy on the skin, but that's not the case with Jaxon Lane's best sunscreen for men.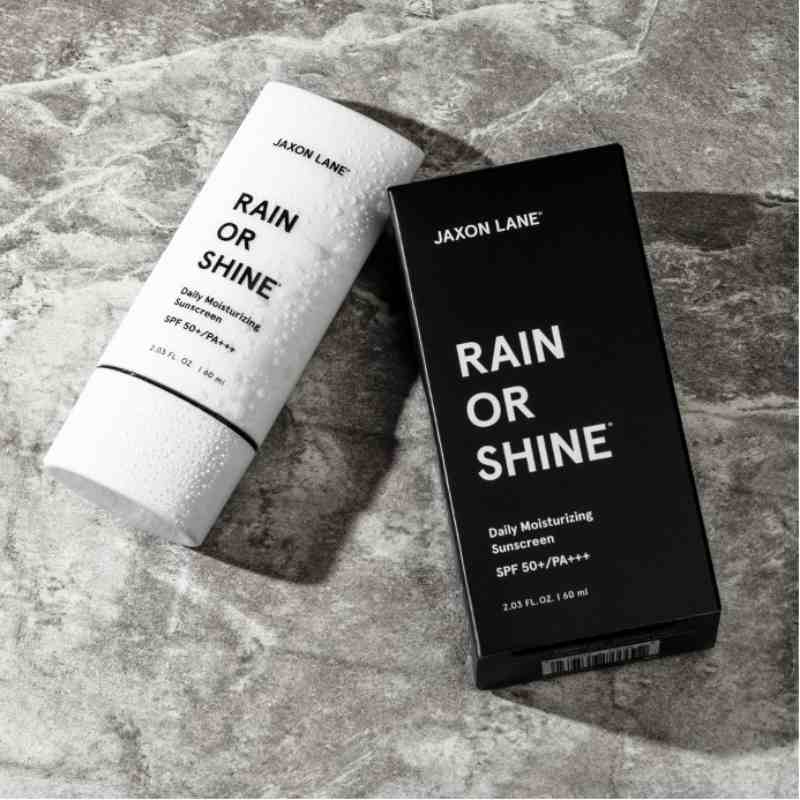 This sunscreen has SPF 50+ and is not at all greasy. It doesn't leave an ashy layer on the skin, and it is safe to be used by men of color.
This sunscreen contains vitamin E to protect against UV rays, hyaluronic acid to moisturize, green tea to soothe redness and irritation, antioxidant-rich licorice root, and ginseng to nourish and calm skin.
Wearing this Jaxon Lane Sunscreen daily will ensure you have picture-perfect skin for years to come.
Lumin Pore Strip
Does your face look grimy and greasy? Maybe you need a pore strip for a deep cleanse. And when it comes to pore strips, nobody does it better than Lumin Pore Strip.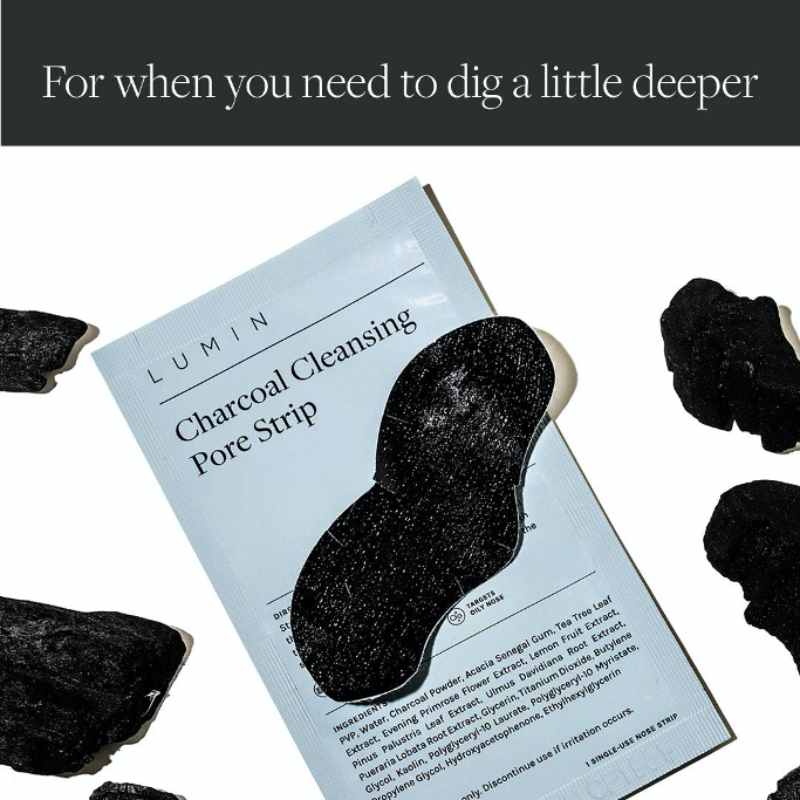 Nothing beats the satisfaction of removing all the filth that has become buried deep within your pores and permanently removing all those persistent impurities. This strip prevents blackheads and breakouts from ever appearing by working directly inside your pores.
Lumin's Charcoal Cleansing Pore Strip, the ideal acne-prevention product, also helps to avoid oil and grime buildup and combats the impacts of urban pollution on your skin. Simply pull the plastic away from the strip and place it on your nose. After 15 minutes, you can remove it, removing the remaining traces of grime and crud from your skin.
Geologie Night Cream
Night creams are to meant to hydrate and heal your skin all night long. If you're still dubious regarding the benefits of night cream, this Geologie Repairing Night Cream will persuade you otherwise. It contains retinol, one of the most effective and well-studied anti-aging compounds, which counteracts the effects of too many nights out in the town.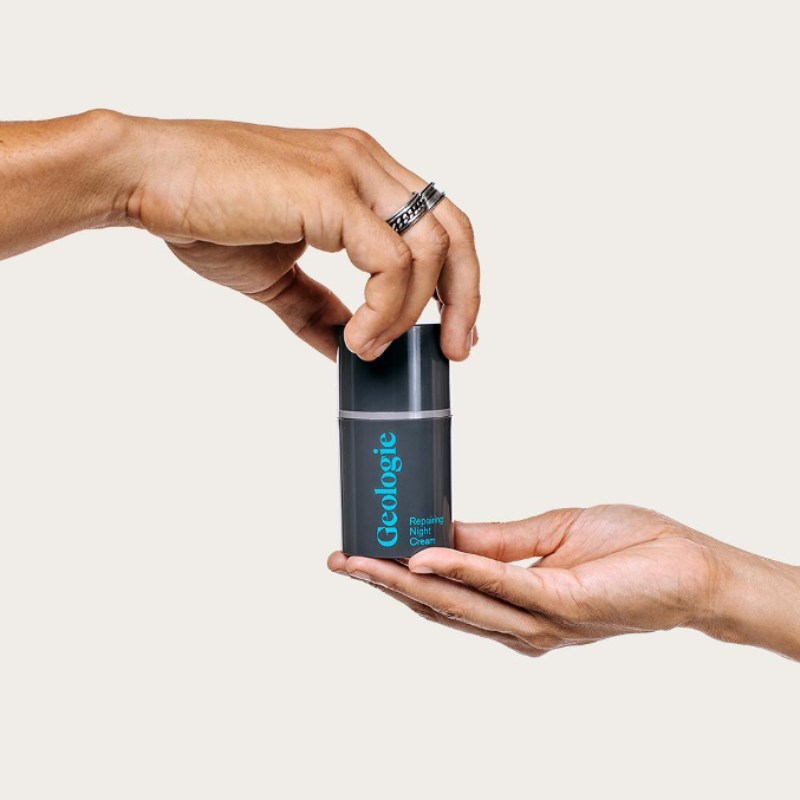 Geologie's one-of-a-kind solution has been designed to boost cell turnover, accelerate protein production, and minimize puffiness, fine lines, and wrinkles. The sleek, practical container carries 90 days' worth of product.
Men's Skincare Routine Step By Step
Men's skincare routines should ideally comprise a cleanser or face wash, exfoliant, serum, moisturizer, and SPF. What each of these men's skincare products performs is as follows:
• Cleanser - gently removes dirt, oil, and other impurities from your face.
• Face wash — deep cleans your face, eliminating deep-seated grime and debris.
• Exfoliator — eliminates dead skin cells, improves blood circulation, and lightens the skin.
• Serums are lightweight moisturizers with a high concentration of active ingredients that go deep into your skin to treat specific skin issues.
• Moisturizer — a cream-like product that is thicker than a serum. It's used to moisturize and seal in moisture to the skin.
• SPF - A decent sunscreen is crucial for protecting your skin from UV rays, preventing symptoms of aging, and avoiding irritation and discoloration.
Additional Products To Use
• Toners can be used before moisturizing to remove any remaining excess oil or stubborn grime.
• Eye creams - these products target the sensitive skin under your eyes, assisting in the reduction of dark circles and wrinkles.
• Face masks can be used once a week to deep cleanse the skin, unclog pores, and stimulate blood circulation.
• Night creams - These thick face creams are applied last before going to bed and are slowly absorbed into your skin to improve tone and texture and boost moisture.