This page may contain affiliate links. If you purchase through these links, we may receive a commission. This doesn't affect the opinions or assessments of our editors.
Black Friday Sale | Up To $600 Off Sitewide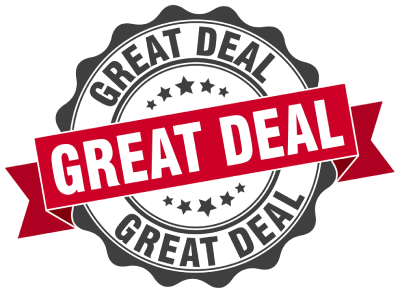 Bundle Up Your Favorite Items And Enjoy Extra 5% Off On Top Of Our Current Sale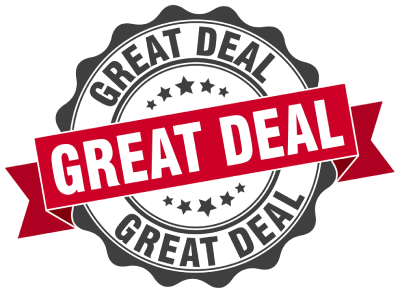 Free Shipping On All Orders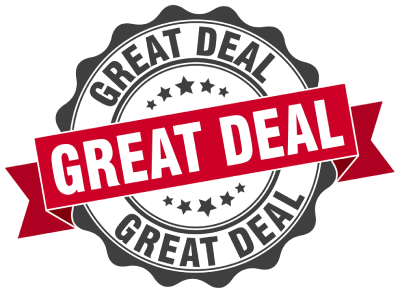 $50 Off Your First Order When You Sign Up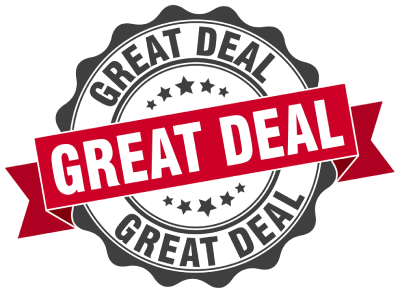 Refer A Friend And Get $100 Off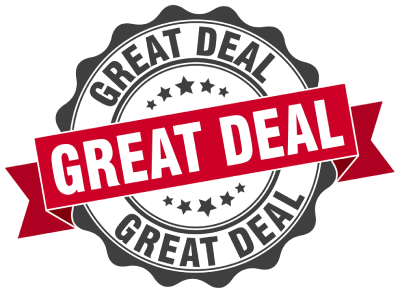 Sometimes budget brands just don't cut it when searching for that perfect piece of furniture to tie a space together.
Rather than stress about spending more, turn the gaze away from big box companies and over to Castlery Furniture for affordable prices on an extensive selection of furniture styles.
This brand may still not have hit the decade mark, but they haven't taken that long to make their name stand out.
With over 112k followers on Instagram and coverage by Apartment Therapy, Architectural Digest, Pop Sugar, and more, it's easy to see that Castlery Furniture hasn't come to play in the world of home furnishing.
Determined to dig up all the details, our Castlery Furniture review will take a good look at missions, products, ratings, and more to determine whether this one is worth spending money on.
Overview of Castlery Furniture
Coming to market in 2013, Castlery Furniture was born with a mission in mind. Founders Fred Ji and Declan Ee wanted customers to have a space to find their fit regarding style and taste without worrying about the cost.
Forgetting the latest trends and visions, this brand produces timeless pieces at affordable prices to allow customers a moment to breathe and truly enjoy furniture shopping again. Working with highly durable materials, all products are made with craftsmanship in mind.
Hoping to reduce waste through replacement pieces, the company manufactures their furniture to last many moves, following customers through the highs and lows of life no matter where it takes them.
Cutting out the middleman, Castlery Furniture prefers to work solo to keep costs low. Customer satisfaction comes first through every other step in the process – why wouldn't it come first here too?
This brand's dedication to their customers really takes hold of every aspect of their business and we have to appreciate the passion. Of course, that's only one highlight of this brand. Check out a few other great points we discovered in our research:
Highlights
Incredibly wide range of home furnishing
Reasonable price points
Payment plans available
Selection of styles
Free fabric swatches
Castlery Furniture Review
As with most furniture stores, there's a lot to discover here. We kind of went with our hearts and picked from the best of the best, wanting to feature some top sellers by this brand.
For those unsure about colors, keep in mind that fabric swatches are available for practically everything – order a free swatch to test in the space before committing to a purchase.
Castlery Adams Chaise Sectional Sofa Review
We'll say it now – there's something about a sectional sofa that just can't be beat. That's why we had to start this Castlery Furniture review off with the Adams Chaise Sectional Sofa.
Available in four shades (two light and two dark), this sofa is sure to become the focal point of any living room in an instant. Sleek in appearance, the whole piece rests on thin, yet sturdy legs in brass, black, or silver.
Select from left or right-facing orientation to fit the space and prepare to settle in for a nice nap, movie night, or book as this sofa is sure to let anyone rest easily.
Timeless in appearance, we have to say that the chaise is what really seals the deal for us with this one.
We always love a sectional; however, the running edge of the back can really limit the use and location of the piece. That's why we adore this model as the backless portion of the chaise keeps the space open without forcing this piece into a corner.
Set it up as you please, knowing that it won't take long for those comforting cushions to be covered by the bodies of friends and family.
Collapse into a comfortable setup for $2,000.
Castlery Amber Bouclé Swivel Chair Snow Review
We don't know who needs to hear this, but the Amber Bouclé Swivel Chair Snow is the seat we've been dreaming of.
The perfect balance of professional and fun, this chair is the ideal choice for those who simply can't sit still. Placed on a swivel base, this elegant piece naturally turns at the slightest touch, allowing a gentle motion at any moment.
Great for conversations, reading, or cuddling up with a kid, this soothing swivel perfectly suits those who need a bit of motion every second of the day.
Despite the more juvenile turns this chair takes through its spinning platform, the piece itself looks elegant as ever.
Steadied by a curved back and small cushion, the white snow appearance completes its cozy look through the gentle texture applied to the fabric. Plush as a cloud or tuft of snow, there's no denying that this seat looks as good as it feels.
Add a bit of fun to the space through this chair for $500.
Castlery Kelsey Marble Dining Table Natural Ash Review
Who doesn't like to impress during a dinner party? We definitely do, and that's why we're taking a look at the Kelsey Marble Dining Table Natural Ash.
We know immediately that the reservations with marble surfaces tend to come with the price. They look stunning in any light, however, prices can get high for solid marble.
That's why this Castlery Furniture review is happy to report that the tabletop only uses a layer of the stone based around a plywood core to cut costs but maintain the beauty and integrity of the product.
From there, the rest is a matter of customization. Individuals can choose what size of table they'd prefer, options being 63" and 71" (figure out just how many people will be invited over for dinner before buying), and they get the option of finishing.
By this, we're talking about the wooden limbs that support the table. Choosing from ash and walnut, these light and dark options really pop against the soothing tones of the marble to really tie the whole space together.
Prices for this piece start around $1,500 with costs increasing depending on size and material.
Castlery Furniture Reviews: What Do Customers Think?
We couldn't write a complete Castlery Furniture review without considering the opinions of verified customers. Right away, we're seeing a whole lot of good with a few mixed ratings (but we'll dive into that later). First up, the site's own ratings.
This brand does decently based on their own customer review page. The Castlery Furniture reviews section has 4.8/5 stars based on over 8,600 ratings, clearly displaying the good alongside the not-as-great.
We'll admit, that's a relief as it's not unheard of for businesses to censor their own sites to reduce poor ratings. The fact that this one has some complaints listed actually makes it more legitimate in our eyes.
Who Is Castlery Furniture For?
Anyone in the market for some steady and stunning furniture will find their answer at Castlery. Perfecting a number of moods and looks from modern to 19th century and more, there seems to be a style for everyone.
Offering reasonable costs on a wide selection, this is a great mid-range price location for those looking to bolster their furnishings and elevate their living space.
Is Castlery Furniture Worth It?
We have to say that this brand seems like a fairly straightforward store. They keep to themselves by excluding middlemen and retailers, producing and delivering all goods through their own name. Customers online seem impressed by the overall assembly and quality of products, with very few complaints regarding items ordered.
The only hesitant note we found surrounded shipping, however, the number of customers who left a Castlery Furniture review opposing the negative claims seem to outweigh those who have faced any issues.
We'd say this brand is a pretty safe bet, well worth their costs for steady and aesthetically pleasing furniture we can depend on.
Castlery Furniture Promotions & Discounts
While writing this article, we wanted to search for the best deals. That meant looking around for a Castlery Furniture coupon code or two. We didn't find any codes but did manage to stumble across a Spring promotion for a site-wide $50 off any purchase.