Singles' Day Sale | 20% Off Selected Items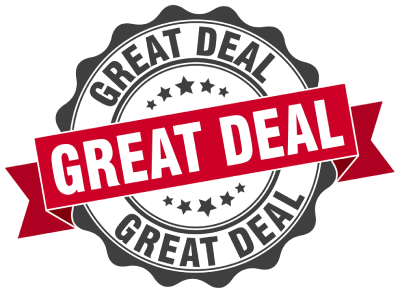 10% Off Entire Store - Exclusive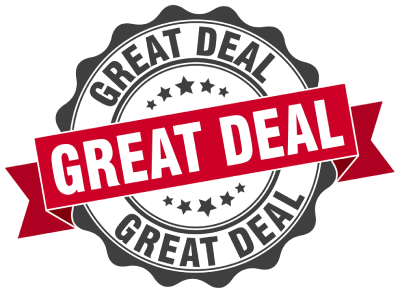 Get 50% Off Selected Kits & Gifts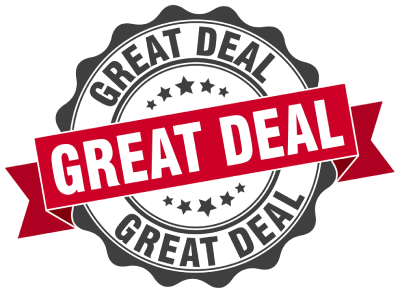 Up To 33% Off Hair Care Range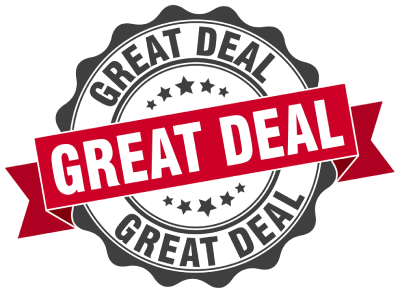 Free US Shipping On All Orders Over $80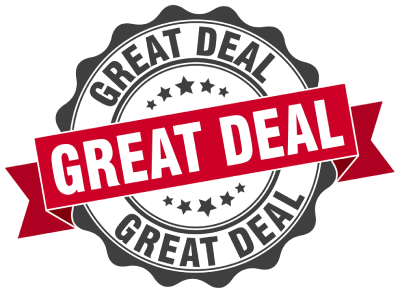 Join The Club & Get 10% Off Your First Order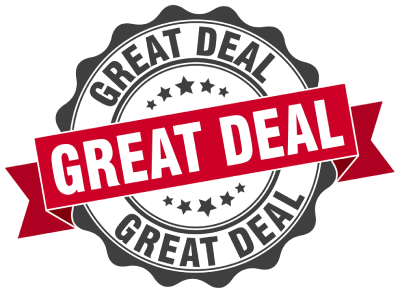 Coco & Eve specializes in hair and body care. This Bali-based brand is most known for developing star products like their hair mask and self-tanners. Women of all skin types and tones can find something that helps them feel more confident.
Coco & Eve has been featured by notable media sources such as People, ELLE, Cosmopolitan, Forbes and Glamour. The beauty brand has also won 18 awards, including the NYLON Best Hair Mask. On Instagram, they boast a substantial following of almost 800k.
Looking to liven up those dull tresses or tired of your pasty legs? Keep reading, as this Coco and Eve review takes an in-depth look at the brand and its bestsellers, customer ratings, promotions, and more, to help you decide if their products are worth the buy.
Overview of Coco & Eve Tanner
Coco & Eve was founded in 2015 by Emily Hamilton and Alex Preston-Morley. Living in Indonesia, the pair realised that their hair was constantly being affected by elements such as sun exposure and saltwater.
They realized that the island had plenty of virgin coconuts—an amazing ingredient for repairing damaged locks. And so, the award-winning Like a Virgin Hair Masque was born. Eventually, Emily and Alex expanded their product line to a shampoo and conditioner, tanners, exfoliating mitts, and more.
The Coco & Eve headquarters are now based in London, UK, while their products are made in the US. Before diving deeper into this Coco & Eve review, let's look at the initial pros and cons of the brand.
Pros
Haircare items infused with the benefits of coconuts
Sweet-smelling tanners and accessories also offered
Products can be bought in bundles and kits
Free of phthalates, parabens, and sulfates
Ethically sourced ingredients
100% vegan and cruelty free
Positive customer reviews
Afterpay available
Cons
Coco & Eve sells hair, body, and face products that work harmoniously for a head-to-toe makeover. Their self-tanners are accompanied by nifty tools that make the whole process less of a hassle.
The brand is focused on using effective, natural ingredients to help you achieve healthy hair and skin. Our Coco & Even review will look at some of their most popular products, which are covered under Afterpay.
Coco & Eve Review
Coco & Eve offers a variety of hair masks, scalp scrubs, oils, treatments, and tanning foams. You can find many of these items featured in thoughtful bundles and minis.
They also sell accessories such as brushes, shower caps, and pillow cases. If you're ready for an at-home spa experience, stay tuned! This Coco & Eve review will feature their bestselling haircare, self-tanners, and body products.
Coco & Eve Miracle Hair Elixir Review
When it comes to haircare, nourishing oils have become an essential part of many of our routines. They make tresses appear softer, more manageable, and better overall. This multi-tasking Miracle Hair Elixir by Coco & Eve will restore some shine and softness, while imparting no greasy feeling.
The Miracle Hair Elixir also boosts hydration, minimizes frizz, and absorbs effectively. Whether you have dense curls or pin-straight strands, it works on all hair types as a heat protecting treatment or finishing oil. If you're curious, it actually protects from UV damage and heat for up to 220° celsius.
This coconut infused hair treatment smells amazing and contains a blend of great ingredients. This includes hyaluronic acid and super hydrators such as mangosteen, papaya, prickly pear, and virgin coconut oil. The cruelty-free Miracle Hair Elixir is formulated without mineral oil, gluten, paraben, or toxins.
This Coco & Eve review found the following application instructions:
Put a few drops of oil in your palm and massage into your strands from roots to ends
Use everyday (incorporate it into your daily bedtime routine)
The 100 ml Miracle Hair Elixir retails for $40.
Coco & Eve Like a Virgin Hair Masque Review
Coco & Eve's Like a Virgin Hair Masque is their star product. This treatment will make your mane softer and stronger, while adding a pleasant fragrance at the same time.
This mask features the brand's 5-in-1 formula containing raw coconuts. It helps revitalize and repair damaged locks, conditioning it in the process. Preventing breakage, it also imparts a luminous shine on your hair when dry.
Fig and shea butter moisturize and detangle hair, while argan oil treats split-ends. We'll outline some specifications for using the Like a Virgin Hair Masque below:
Shampoo your hair before using the mask
Then, comb it through your hair with the Coco & Eve Tangle Tamer
Leave it on for 5–10 minutes. For an intense treatment, wear it overnight and wrap your wet strands in a microfiber towel
Rinse out with warm water
The 212 ml Like a Virgin Hair Masque works on all types of hair. You can purchase it for $58.
Coco & Eve Tangle Tamer Brush Review
The Tangle Tamer is a must-have for seamless application of treatments such as masks and styling creams. It also helps to detangle your hair without causing breakage. For those who struggle with out-of-control curls, this one's for you!
It features a two-tiered bristle technology which can ensure that your Like a Virgin Hair Masque is applied evenly. Free of toxins and PETA approved, the Tangle Tamer retails for $12.
Coco & Eve Bali Bronzing Foam Review
You don't need to go to Bali to look bronzed and glowing. The Bali Bronzing Foam is fluffy and fast-drying, plus it doesn't leave a sticky residue behind. It also has some anti-aging effects thanks to Cellushape™ in its formula.
The Bali Bronzing Foam moisturizes with the power of virgin coconuts and refreshes your skin using mandarin oils. It disguises imperfections with cocoa, banana, and papaya extracts. For fruit lovers, it has a tropical guava-mango scent.
The Bali Bronzing Foam comes in medium, dark, or ultra dark. To use this tanner:
Shave and exfoliate your face (6–24 hours before)
Apply to dry skin
Wait between 2–12 hours for tan to develop
Remove the guide color by showering in warm water
Pat skin dry
To maintain your preferred shade, reapply the Bali Bronzing Foam once a week and moisturize daily. Containing around 10–20 tans in every 200ml bottle, this product retails for $50.
Coco & Eve Bronzing Face Drops Review
A tan without the skin damage? Sounds great to us. The Bronzing Face Drops give a gradual, natural glow to the face while nourishing and making your complexion appear more youthful. It also helps with hyper-pigmentation and evening out acne scars.
The Bronzing Face Drops minimize fine lines and creases, while increasing elasticity. This is achieved by amazing ingredients such bali botanicals and hyaluronic acid. Adding to the blend of natural elements, it uses banana and dragon fruit to restore and tighten your skin.
These drops are devoid of alcohol, silicone, gluten and toxins. They are dermatologist approved and non-comedogenic, so you don't have to worry about your skin breaking out. To use the Bronzing Face Drops, follow these simple directions:
Shake the product
Press the button at the end of the applicator
Take your moisturizer (or sunscreen) in the palm of your hand and pour 2–3 drops of the Bronzing Face Drops
Apply all over face and neck
Wash hands after use
Your tan will intensify according to the number of drops you apply. This Coco & Eve review recommends starting low and adding more until your desired color appears! The Bronzing Face Drops can be incorporated into your morning or nighttime routine.
Apply daily for a gradual buildup, or once a week to maintain your tan. These Coco & Eve Bronzing Drops are available for $36 (30ml).
Is Coco & Eve Tanner Worth It?
This Coco & Eve review has determined that the brand delivers on its promises. Their collection of tanners, haircare, and body products are designed to be fun and effective at the same time. It's also worth noting that they're formulated with natural ingredients (such as coconuts and fruit enzymes) and free of harmful substances.
Hundreds of customers have stated that the Like a Virgin Hair Masque made their hair feel softer and revitalized. Others raved about their tanners, saying how the natural shades gave them a boost of confidence. All things considered, we believe that Coco & Eve is worth checking out.
Coco & Eve Tanner Promotions & Discounts
This Coco & Eve review found that there are no active promotions or discount codes at the moment. That being said, most of their products can be found in bundles and kits for a discount. Many individual items are also currently available for over 40% off their retail price.
For any upcoming sales, we recommend following Coco & Eve's social media platforms. Additionally, you can sign up for their email newsletter to be kept in the loop.