This page may contain affiliate links. If you purchase through these links, we may receive a commission. This doesn't affect the opinions or assessments of our editors.
Early Black Friday Event : Earn 10% To 20% Back In Reward Dollars - EXCLUSIVE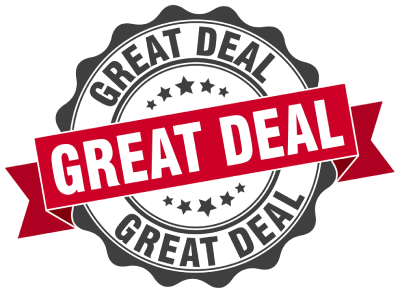 15% Off Sitewide For Cardholders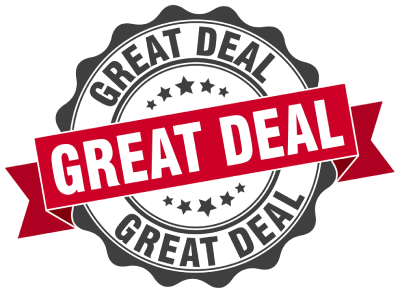 10% Off Full-price Items With Text Sign Up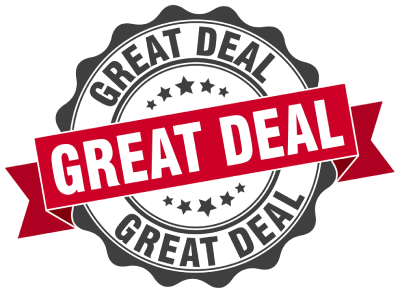 Free Shipping Everyday on 1000's of Items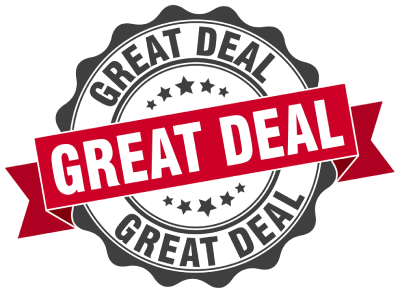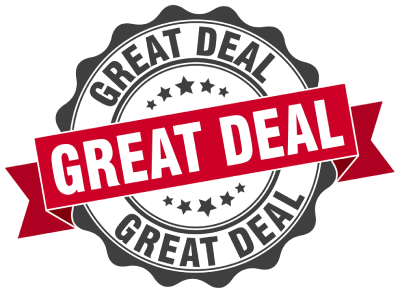 Up to 40% Off Select Categories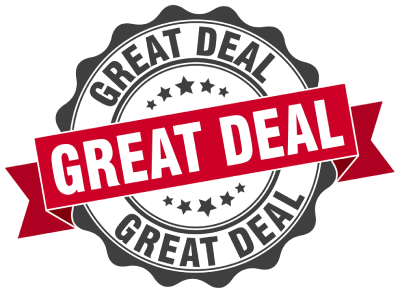 Earn 10% back in Reward Dollars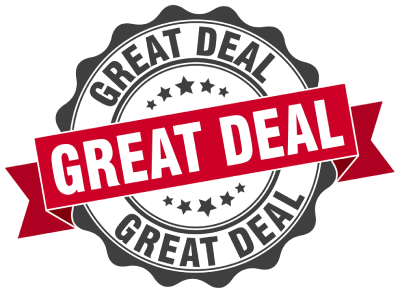 About Crate and Barrel
Home is where the heart is. And, it's where we spend most of our time. Your personal space should be a reflection of who you are: a collection of odds and ends from travels and pieces that speak to you that make you feel all warm and fuzzy. Crate and Barrel's homeware is all about building a place where you feel like you belong; where you feel at home.
The brand has amassed over 2.4 million followers on Instagram and made appearances in the homes of many celebs like Reese Witherspoon. Plus, from being on the cover of New York Magazine, it is evident that Crate and Barrel has made a mark in the world of interior design.
My Crate and Barrel review will tour you through all there is to know about the company, including some highlights, product guides, customer ratings, and more to help you decide if your home needs a little makeover!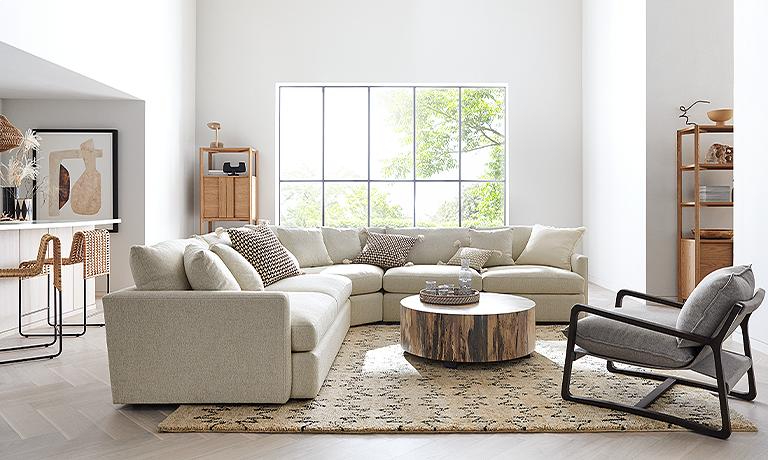 Overview of Crate and Barrel
The appearance of our sanctuary affects how we feel. Using colors that bring us joy, fabrics and textures that catch our eye as we walk into the room, and photo frames of happy memories are all things that turn a house into a home.
With this idea in mind, Crate and Barrel was founded in 1962 by husband and wife duo Gordon and Carol Segal. Their honeymoon to the Caribbean inspired the idea of creating pieces that were both beautiful and functional in any space.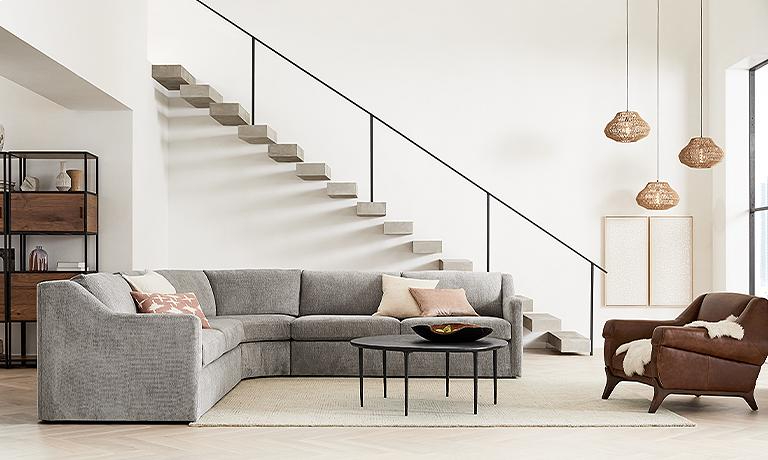 The two traveled the world together, on the hunt for pieces from small European businesses that they could sell directly to customers without the markup. While Crate and Barrel began from a small love of home decor of two American citizens, the brand continues to import goods from Europe and Asia with a curated collection of textiles and handmade pieces.
The name Crate and Barrel was born from the items used to display the founder's pieces for sale. The brand holds true to its roots, never forgetting humble beginnings as it continues on its mission "to help people love how they live in moments that matter."
Now that we know a little more about the brand, I'll take a look at some highlights in this Crate and Barrel review.
Highlights
Thousands of pieces of home decor and furniture to choose from
Long-standing brand with a strong reputation
Eco-friendly production
Offers a price match guarantee
Wedding registry option for customers
Members can earn money back with reward dollars
Ships internationally
Crate and Barrel is your one-stop shop for modern and chic furniture. They offer everything under the category of decor—covering anything from sofas to the pillows you decorate them with. My Crate and Barrel review will now go through all the brand's bestsellers to help shoppers get a feel for the brand's vibe.
Crate and Barrel Furniture Review
Extra storage is a must in every space. Otherwise, you'll find yourself cramming things into the wrong places and struggle to find anything later.
Crate and Barrel's best-selling cabinets merge beauty with function, so your storage piece can be a stunning addition to your room while also holding all your board games, extra table linens, and even your fine China.
Crate and Barrel Keenan Large Sideboard Review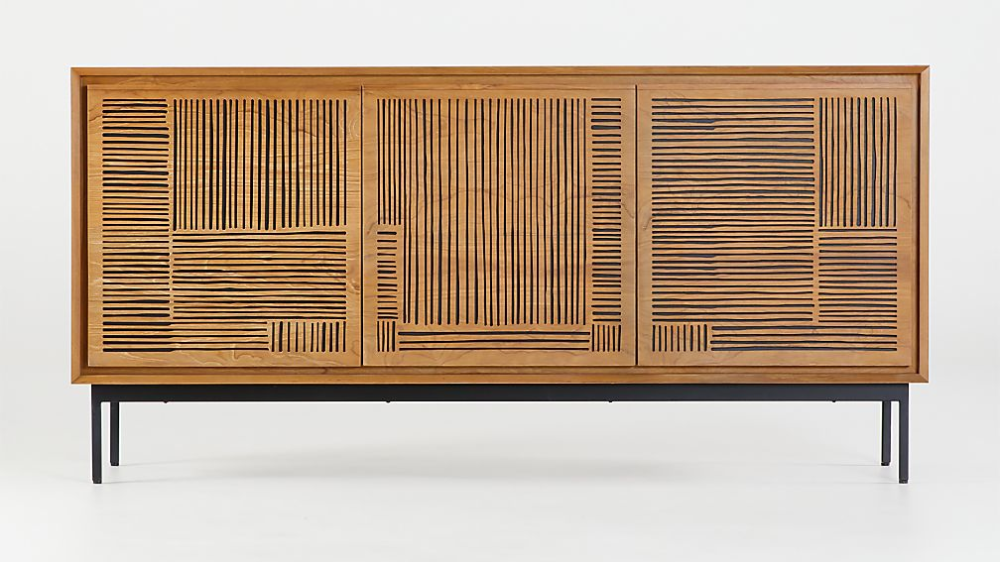 What's in a sideboard? Well, literally anything. This piece can belong under your TV, at the entrance of your home, or in a dining area. The Crate and Barrel Keenan Large Sideboard fits into any space with its abstract cut-outs and smooth black metal legs.
What's special about this sideboard is the mixture of light and dark teak paired with contrasting cut-outs that feel intricate and earthy. This 3-door piece also has three adjustable shelves to suit all your storage needs.
If you're all about adding texture to your space, layer this piece with some dark vases and pampas grass. Then, attach a round black mirror overhead for depth. The Keenan Large Sideboard retails for $2,299.
Crate and Barrel Trifecta Bar/Media Cabinet with Light Review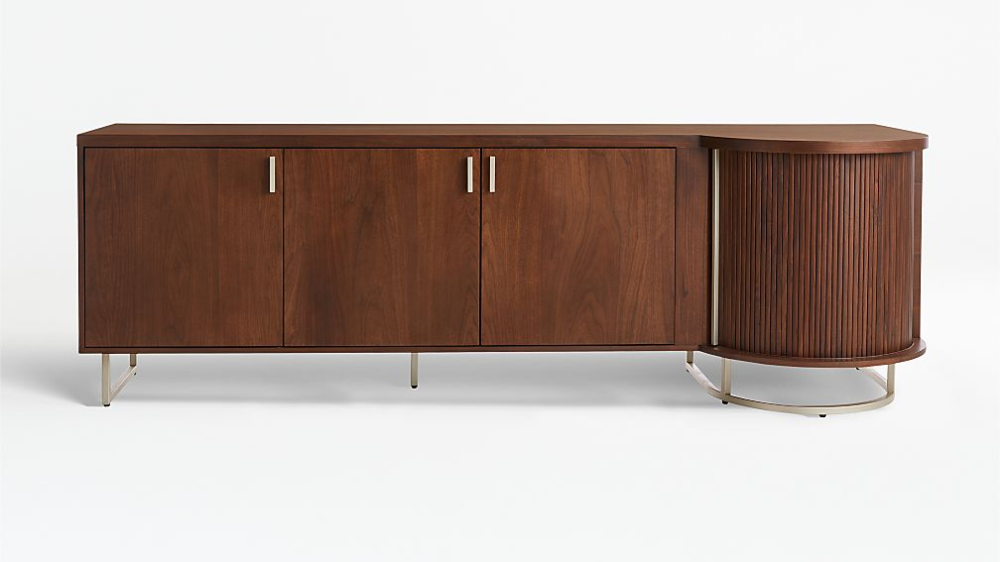 Looking for a media cabinet that doubles as some bar storage? Keeping board games and drinks in the same space makes perfect sense for hosting with the Trifecta Bar/Media Cabinet with Light.
A bold piece in any living room, the mid-century modern design features a walnut color and merges cabinet space with a rounded sliding tambour door. It also comes with an interior light and lazy susan so you can get a perfect view of all your liquor—as well as adjustable shelving to make things easier.
This warm toned piece adds shape and interest to any room for $1,499.
Crate and Barrel Rugs Review
Looking to add a little color and a lot of warmth to your space? Rugs elevate the opulence of a room, tying all the different pieces of furniture and decor together. Let's take a look at some of the most popular Crate and Barrel rugs to see what tickles your fancy!
Crate and Barrel Della Cotton Flat Weave Rug Review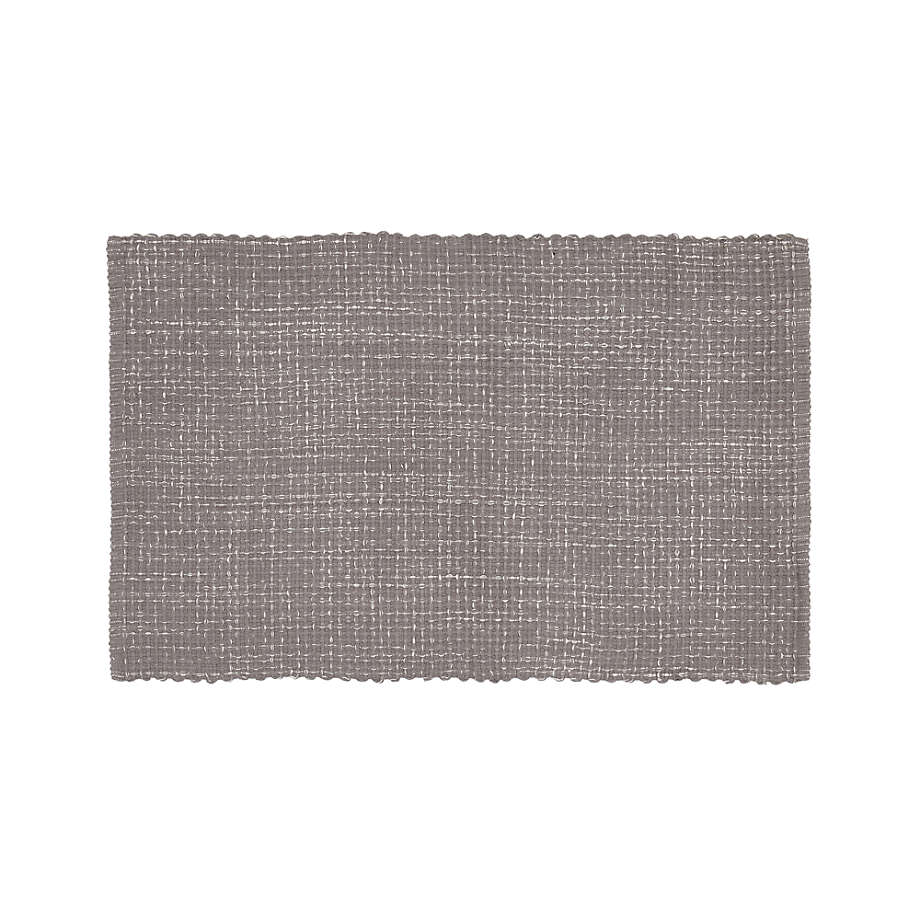 A rug can often make or break a room, yet more often than not the bolder the choice the better. The Della Cotton Flat Weave Rug is just that: simultaneously an addition of comfort and a pop of color for your space.
The design seems quite simple, with a single color making up the piece. It adds texture with thick weaves.
The cotton rug is made by hand to be extremely durable and washable. So, you just need to flip it over or toss it in the wash after a spill (or when your pup walks over it with dirty paws).
This rug is available in sizes 2'x3' to 5'x8' in five bold colors like scarlet red or turquoise. It ranges in price from $21–$179.
Crate and Barrel Inavi Blue Indoor/Outdoor Rug Review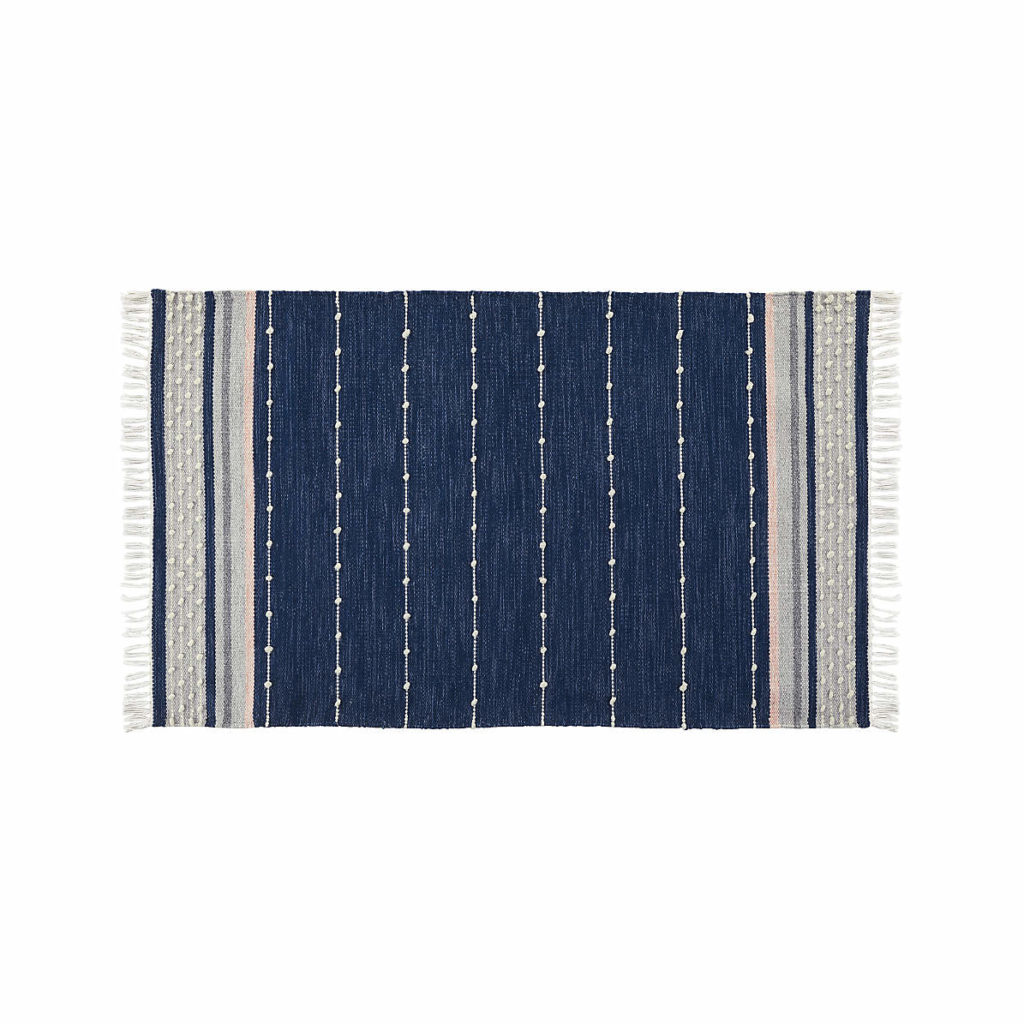 The crucial yet commonly missing piece from any outdoor space is the perfect outdoor rug. Make things feel complete with Crate and Barrel's Inavi Blue Indoor/Outdoor Rug, featuring navy blue and hints of a warm cream tone.
This rug is made from recycled water bottles but feels as soft as cotton beneath your feet, featuring a striped blue design with creamy tufts, lines, and tassels, as well as a few touches of light gray and peach. It doesn't matter if you're going for something a little more boho, nautical, or contemporary; the depth of this rug will conform to your style.
Whether you want a doormat or a large rug to cover your patio space, this is the choice for you. The Inavi Blue Indoor/Outdoor Rug is available in sizes 2'x3' to 9'x12' and the price ranges from $50–$699.
Crate and Barrel 5' Pink Scalloped Round Rug Review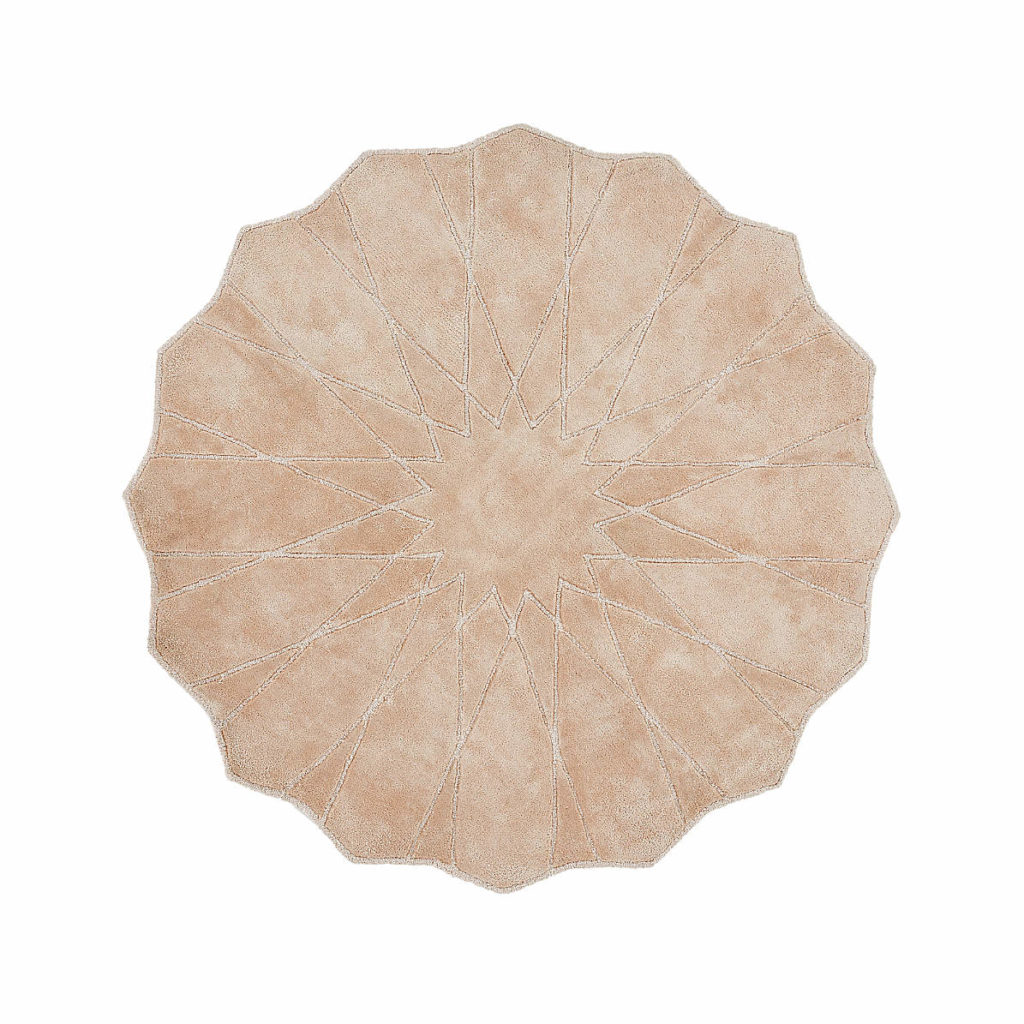 What's better than stepping onto cold hardwood floors in the morning? Stepping onto a soft and cushy 5' Pink Scalloped Round Rug.
This round rug features a sunburst design, with a soft and fluffy viscose fabric and scalloped edging that create a similar shape to a star. The peachy pink only enhances the soft feeling of the rug and will have you feeling more comfy on the floor than on the couch!
Add it to a kid's room for the perfect blushing touch or layer over a larger rug in a living space to offset rectangular shapes. This five foot in diameter rug retails for $299.
Crate and Barrel Wells Leather Sofa Review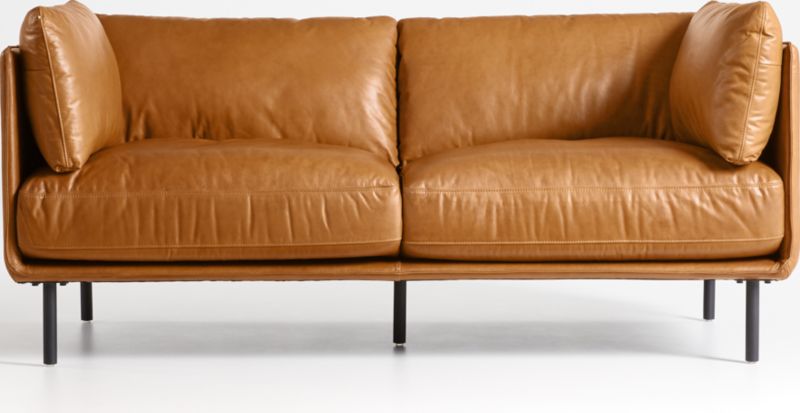 Sink into wide and deep cushiony seats with the Crate and Barrel Wells Leather Sofa, featuring a leather exterior and a super soft interior.
This couch is sturdy, made from hardwood and veneer that is resistant to warping. The frame is wide and slim with contemporary iron black legs and it would pair perfectly with any modern or industrial decor for some moodier vibes.
With side cushions for a spot to rest your head and lay horizontally or lean comfortably on the armrest, this couch can accommodate any sitting position. The foam and down fiber seat cushions keep your tush supported while the polyester back cushions maintain a good posture.
This sofa is available in six different colors, including a classic camel brown and a more unique olive-y forest green for $2,899.
Crate and Barrel Lounge Deep Grande Bench Sofa Review

If your style is a little more boho, scandinavian, or farmhouse, you'll likely prefer the airy details of the Crate and Barrel Lounge Deep Grande Bench Sofa.
This sofa is more low to the ground, adopting a more natural and simple look. The long seat cushion has lots of space to fit everyone in the family for a cute photo—or you decorate with an abundance of throw pillows. Chill out and relax with all the room to yourself or cuddle up close for a movie night with the people you love most on this large piece.
The Lounge Deep Grande Bench Sofa is super customizable, allowing you to choose the depth, length of the bench, and color and fabric with a starting price of $1,949.
Is Crate and Barrel Worth It?
So, you might be wondering, is the brand worth it? Well, I think so! With a plethora of glowing testimonials and items that withstand the test of time, it is clear that they're committed to creating the best homeware.
While the brand is expensive, the quality is worth the splurge. With every purchase you're getting something that performs as great as it looks. So, if you have the money to spare and the desire to save time finding a curated selection of beautiful pieces, then Crate and Barrel is the brand for you.
Where to Buy Crate and Barrel
Looking to add some life to your home after reading this Crate and Barrel review? You can shop the brand at crateandbarrel.com.
If you prefer to see these beautiful pieces in person, you can visit a brick and mortar store. Crate and Barrel locations can be found all across North America.
Does Crate and Barrel carry any eco-friendly products?
Crate and Barrel offers items made from sustainably sourced wood and materials. It continues to seek out ways to create homeware that is eco-friendly.
Does Crate and Barrel have a price match policy?
You can feel sure about a purchase with Crate and Barrel's price match guarantee. The brand ensures that if you find a similar item at another retailer, that the price of your item will be matched at the time of purchase.
Where is Crate and Barrel furniture made?
Crate and Barrel home decor and furniture is made in the US, Europe, and Asia. The idea is that the collection merges designs of small businesses with the Crate and Barrel label—supporting smaller artisans in the process.
Are custom upholstery frame sizes available at Crate and Barrel?
If you have a specific color palette or texture in mind, Crate and Barrel offers a selection of fabrics to choose from! This means that you can personalize each piece so that it will fit into your space.
What is Crate and Barrel's Shipping Policy?
Wondering when your Crate and Barrel purchase is going to arrive? Depending on the size of your order and where you live, items may take 3 to 15 business days to arrive and shipping costs range between $5 and $45.
If you place a large furniture order and want it delivered in your home, costs range from $79 to $499 in the contiguous United States.
What is Crate and Barrel's Return Policy?
Not happy with your purchase? No worries, here! While doing my research for this Crate and Barrel review, I found that you can return or exchange non-furniture orders within 90 days and furniture and rugs within 30 days. Here's how to start your return:
Choose whether you want to return the item to the same store you purchased it from or by mail
For in-store returns, provide your receipt
For mail or furniture orders, fill out the return form on the website
Package your items up and bring them to the post office where you can purchase a return slip
You should receive your refund within 7 to 10 business days. Sale items are not eligible for reimbursements.