This page may contain affiliate links. If you purchase through these links, we may receive a commission. This doesn't affect the opinions or assessments of our editors.
Winter Sale | Up To 50% Off Sale Items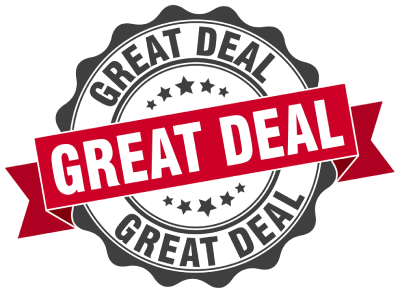 £20 Off When Buying Sofa & Rug Together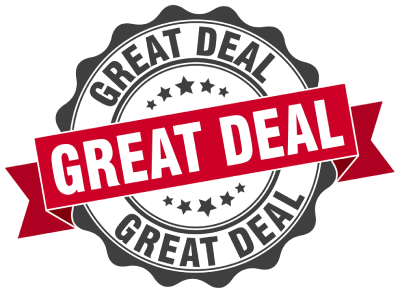 Free UK Shipping On All Orders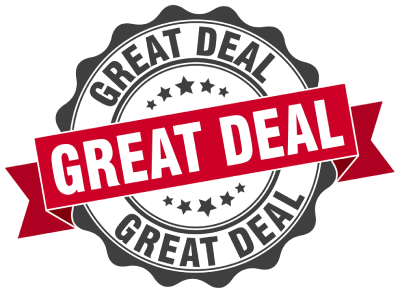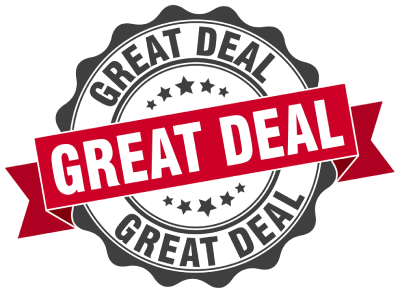 Get £40 Off Your First Web Order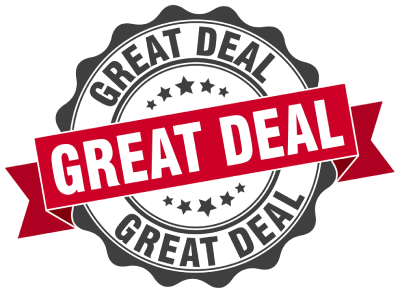 Sing Up And Get 10% Off Your First Order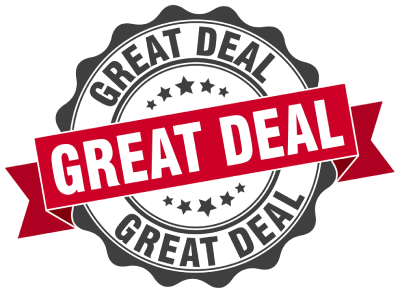 Is the old coffee in your living room not sitting quite right anymore? And are you tired of the sofa your cat has scratched the beauty out of? Stop dwelling on it, and instead opt for Dwell.
Dwell is stocked with all the best furniture and home decor pieces, with a wide range of designs and a variety of options, ideal for decorating every room in your home. The pieces are functional and stylish, featuring sleek silhouettes with a focus on modern contemporary.
With an impressive collection of timeless designs, Dwell has earned an impressive following of 70.3k on Instagram and 970k on Facebook. The brand's social media feeds feature seamlessly decorated spaces, chic designs, and sophisticated color palettes, synonymous with its overall vibe.
Looking to transform your home? Stay tuned into our Dwell furniture review. We'll tour you through the brand's top selling furniture pieces, highlights from customer testimonials, answers to important FAQs, and more, to help you decide if it's worth the addition to your home.
Overview of Dwell Furniture
Founded in 2003 by design enthusiast Aamir Ahmad, Dwell focused on producing pieces that were inspired by some of the most famous and sought after designers, while still being at an affordable price point.
Acquired by British retail group DFS in 2014, the brand continues to create statement and staple pieces that add an elegant and sophisticated touch to any home, with a wide variety of contemporary articles of furniture.
Dwell also offers a free collection service in partnership with the British Heart Foundation. This way, you can be out with the old and in with the new, while knowing that your well loved piece will go to a home in need.
Now that we've covered the brand's origins and mission to make design accessible, this Dwell furniture review will jump into some of the key highlights to consider.
Highlights
Wide collection of stylish, chic, and modern furniture
Variety of styles suitable for all corners of the home
0% interest free credit
White glove delivery
Free furniture collection
22 in store locations
Ships within England, Scotland, Wales and Northern Ireland, and the Isle of Wight
Free delivery in Mainland UK
Dwell offers pieces for every space in the home, with a wide collection of sofas, tables, chairs and benches, bedroom furniture, and more. The styles are functional in design, featuring hidden storage, extra space, and durable materials.
With so much to choose from, Dwell makes things a little easier, splitting items into clear subcategories so you can shop for exactly what you're looking for.
But this Dwell furniture review will be your guide through some of the brand's top sellers, with picks from each category, to give you an idea of what all the hype is about.
Dwell Furniture Review
As we mentioned, Dwell offers a wide range of modern furniture pieces designed to add a little spice to your space.
So, if you're ready to decorate your home with some much needed functional and stylish pieces, keep reading this Dwell furniture review. Down below, we'll cover the most popular items from the brand.
Dwell Furniture Livorno 3 Seater Sofa Review
Plush and pillowy, the Livorno 3 Seater Sofa is an inviting, luxurious seat for any living space. It features cushiony back pillows, deep seat cushions, and a textured woven fabric.
The foam and fiber cushions are plump and supportive, while the sleek metal legs add a contemporary touch–making this sofa both stylish and comfortable. The modern squared silhouette feels simple and classic, while the dark gray adds depth and warmth.
Available in 7 shades, from a warm rust to emerald green, the Livorno 3 Seater Sofa retails for £949.
Dwell Furniture Alvise Extending 6-8 Seater Dining Table Review
Crafted from walnut veneer and a sturdy metal frame, the Alvise Extending 6-8 Seater Dining Table offers a sleek and geometric shape.
The rectangular table top sits on a trapezoid shaped base, featuring a contrasting wood top and frame made from an industrial black metal. The table also extends from a 6 to an 8 seater, ideal for large family dinners and hosting friends.
Sleek and modern, the Alvise Extending 6-8 Seater Dining Table retails for £799.
Dwell Furniture Trono Dining Chair Review
Stone faux leather in a cool taupe color and sleek black metal marry beautifully in the Trono Dining Chair.
This seat takes the cake in terms of luxury, featuring a modern shape with a cushioned seat and supportive back, as well as sleek and simple legs that add a contrasting, bold touch. It's ideal for use in a dining space, but can also be pushed into a reading corner, at a desk, or simply as an accent in a living room.
Available in a range of colors and fabrics, the Trono Dining Chair retails for £229.
Dwell Furniture Vaxa Lounge TV Unit Review
Designed to add a more sophisticated touch to your television space, the Vaxa Lounge TV Unit is made from a contemporary walnut veneer and a metal frame.
The style boasts a chic and streamlined design, with a classic rectangular shape that can fit a 59" TV. The three cabinet doors provide ample closed storage space for games, routers, and remotes, while the off center shelving is ideal for displaying your favorite books and nick nacks.
Featuring shades of brown and a minimal, modern design, the Vaxa Lounge TV Unit retails for £549.
Dwell Furniture Lussa Velvet Ottoman Kingsize Bed Review
Traditional and practical, the Lussa Velvet Ottoman Kingsize Bed comes with everything you need to make your bedroom space luxurious and functional.
It features an oversized headboard with a scrolled top, adding a traditional and elegant touch, as well as deep tufted velvet that feels luxurious and inviting. It also impresses with its wide base, which features a hidden lift up mechanism for under the bed storage.
Available in a deep forest green or stone gray, the Lussa Velvet Ottoman Kingsize Bed retails for £699, though it is currently marked down to £519.
Who Is Dwell Furniture For?
If you like minimal designs, contemporary silhouettes, clean lines and timeless shades, Dwell furniture was made for you. The brand is known for its classic collection of pieces, not to mention its sophisticated vibe.
Dwell also offers a vast collection, with options for the living room, bedroom, bathroom, and more, so you can deck your whole house out. Yet all of the pieces flow together to create a cohesive modern look, so you'll be impressed with whatever you buy.
Is Dwell Furniture Legit?
Furniture is an investment, so it's important to know whether or not the brand you're shopping from is legit. This Dwell furniture review is happy to share that this brand is the real deal, backed by a strong customer following, established social media profiles, and plenty of glowing reviews.
Is Dwell Furniture Worth It?
Before we conclude, you may be wondering what our Dwell furniture review has to say about the products. First of all, the brand offers a vast collection of carefully crafted furniture that merges function and design.
The modern styles and classic silhouettes ensure the pieces will last forever, not to mention that the brand uses quality materials and craftsmanship that ensure durability. Plus, there's so much to choose from that everyone will find something that's perfect for their space.
Dwell pieces also come at an affordable price, and there are plenty of discounts to find. With all that being said, we only have one thing left to say: this brand is worth the buy.
What is Dwell Furniture's Shipping Policy?
Anxiously awaiting your order? You're in luck! This Dwell furniture review found that the company aims to deliver any in-stock products within 1-2 weeks.
Once your order has been placed and payment has come through, the brand's delivery partner Wincanton will email and message you to book a delivery date online. Otherwise, the delivery team will call you within 48 hours to book a delivery date.
You will also receive an email reminder 1 week prior to delivery and then a text 2 days before for a 2 hour delivery window. If you ordered a sofa, Wincanton will assemble it for you and recycle the packaging. All other furniture will be delivered to the room of your choice in its boxes.
Smaller packages, on the other hand, are delivered by a courier service, normally within 5 days. Your delivery method will be clearly indicated on the email confirmation that you will receive.
Free delivery is available on all products in Mainland UK and Northern Ireland. Delivery charges for other UK locations will be calculated at checkout.
Need to cancel or change your delivery date? No worries! Dwell makes things simple and hassle free. Here's how:
Sign into your online delivery portal
Ensure delivery is at least 3 days away
Edit the delivery time