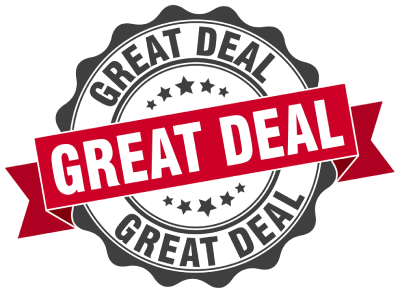 20% Off Entire Order - Exclusive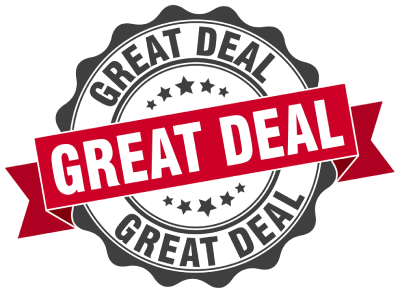 Free US 2 Day Shipping On Sitewide Orders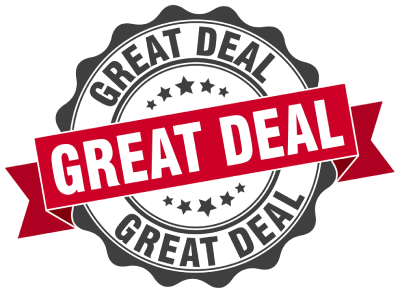 Enjoy 50% Off Sinner Sunglasses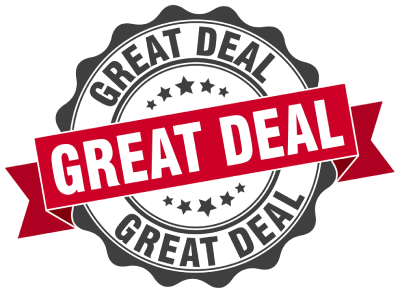 15% Off Next Eyebobs Sign Up Orders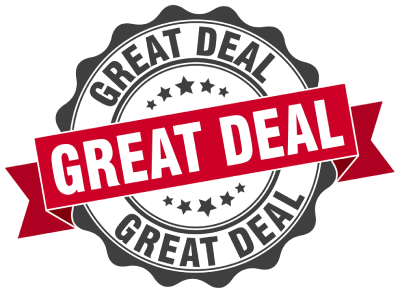 Your glasses are the first thing that people notice about you. Eyebobs is an eyewear company that sells fashionable and affordable eyewear for men and women. If you are looking for reading, blue light, prescription glasses, and classy sunglasses, Eyebobs have got you covered. This in-depth Eyebobs glasses review will treat you with nuggets of information about this eyewear brand, including its top-selling products, shipping policy, and what customers say about the company; this will help customers decide if this eyewear brand is worth checking out.
About Eyebobs
Eyebobs is a Minnesota-based eyewear company. It is one of the few companies that sells fashionable frames. The company was started in 2001 by the founder Julie Allison. Julie needed reading glasses, and she found herself with one option due to her unique personality. The only choice she had was to get expensive frames that were worth a small automobile.
Julie immediately identified a business opportunity. She resigned from her job as the CEO of a kid's clothing company and started designing high-quality eyewear. Her main focus was to create affordable reading glasses.
The brand designs unique eyewear suitable for people aged 40 years. At this age, it becomes hard to focus at close range, yet people in this age bracket want to look stylish and smart.
Eyebobs' design approach is characterized by creativity, wittiness, and a drop of sarcasm. Julie creates all the designs with the help of other staff and optical enthusiasts who share her peculiar vision. The company believes 'your style should be sharp even if your vision isn't.
Pros
They offer a one-year warranty on any manufacturing defects
The brand has a wide variety of glasses for both men and women
Their glasses are more affordable compared to other brands
They offer guidance on selecting a frame that suits you
The company has styling services where you can virtually try on the frames
You can buy customizable frames
Cons
Some frames are not available as reading glasses
They don't provide 24/7 customer support
Their frames are only available in two sizes
Eyebobs Products Review
Eyebobs has an expansive collection of glasses and accessories. Our review will look at some of the best-selling Eyebobs glasses.
Eyebobs Women's Reading Glasses
When shopping for women's eyeglasses, you must be aware of the kind of spectacles you want. The spectacles should feel comfortable, look good, and suit your style. Make an informed decision based on the material, frame style, and measurements.
From iconic clear frames, dramatic cat eyes, geek frames, studious rectangular frames, rimless frames, full-rimmed frames, and more, you can express your personality through Eyebobs' wide variety of designs.
Eyebobs Waylaid is among the top-selling glasses. It is available in an array of 12 color options like crystal front and temples, demi tortoise front with black temples, orange tortoise front with black temples, and much more.
If you are an extrovert who enjoys attention, you need to wear glasses that will start a conversation. Eyebobs Waylaid glasses are a conversation starter. You will receive numerous compliments when you step out in these gorgeous frames.
These glasses can be customized into readers, sunglasses, Eyebobs reading glasses, or blue light-blocking computer glasses. You can also get non-prescription lenses.
Eyebobs reading glasses for women can help alleviate the reduced capability of clearly focusing on small, close-up objects and words. They provide the needed magnification to help you see up close and make reading a relaxing and pleasant activity.
Eyebobs Waylaid glasses come in different sizes, from standard to wide depending on your measurements. Take the Eyebobs style quiz, as it will assist you in selecting the perfect frame. The price of Waylaid frames is $95.
Eyebobs Men's Reading Glasse
Eyebobs men's glass collections have different types of frames. From classic aviators, funky frames, and rectangular readers, you can get different styles of glasses.
If you are looking for lightweight and slim glasses, Eyebobs Board stiff is a perfect frame. This vintage and silhouette frame is eye-catching, and it will match your personality.
The frame is made from acetate, and it comes in a variety of trendy colors. It has a round shape that comes in narrow and wide sizes. You can also get different lenses like readers, prescription, or blue light, depending on your eye problem.
Bitty witty is another men's premium choice glass. If you are a fun and witty person, these fashion frames are every bit what you desire. They are witty and sized for pinheads.
The frame comes in a narrow fit and is available as blue light, prescription reading, readers, and sunglasses. Non-prescriptions lenses are also available. The glass frame is made from acetate, and it comes in a round shape.
The Eyes of the Beholder are not your everyday frame. This frame is for art lovers who understand that it is upon you to discover beauty. It is trapezoid-trimmed and audaciously Avant for those who want to express their idiosyncratic elegance. You can get it from any Eyebobs outlet for $195.
Eyebobs Blue Light Frames
Blue light frames are potentially designed to block harmful blue light from phones, computers, and tablets. Kvetcher glasses are unisex blue light frames that prevent digital eye strain. They are available in five different colors: green crystal, blue stripe, transparent gray, matte red, and tortoise & black.
With Kvetcher, there is nothing to complain about. Prepare yourself to receive tons of compliments: the frames are uniquely big and bold. They come in a square shape, and you can choose from narrow to wide frames.
Breaking News is another classy blue light frame. As the name suggests, this frame is a pacesetter in the world of glasses. It looks cool when you wear it. The frame is specially designed for people with bigger heads. It comes in a wide size and square shape.
Irreplaceable frames are also a premium choice. Just like your favorite burger, some things are simply irreplaceable. This Eyebobs eyewear is elegant with a cat-eye shape.
Eyebobs Sunglasses
Available in different options, Eyebobs sunglasses come with either a full lens or bifocal lens. The brand also offers polarized sunglasses.
Reader sunglasses –bifocal lenses are 100% UV-protected, invisible, tinted lenses with a blended bifocal line. When you wear these particular sunglasses, you don't have to take them on and off to read your favorite menu or talk to a friend you have bumped into.
Reader Sunglasses-Full lenses are perfect for going to the beach. If you want to relax, read a book as you sunbathe, these sunglasses will allow you to do these activities simultaneously. They are 100% UV protected and tinted.
Spark Plug is an epic sunglass from the Eyebobs eyewear collection. These Eyebobs sunglasses will keep your spark of energy blazing as you drift away and reminisce about going to the sauna in your favorite cashmere robe.
Spark Plug sunglasses are available in vanilla tortoise & pink front and yellow and black front. This sunglass comes in a cat-eye shape and is available in average size only. You can get these sunglasses for $95.
Other fashionable sunglasses are fussbudget, spunky, Seymour glass, and overzealous.
Eyebobs Accessories
Apart from fantastic and elegant frames, Eyebobs offers complementary accessories to match their glasses. If you are looking for a glass necklace, a travel pack, or storage cases to keep your frames safe, don't worry because Eyebobs offer these all under one roof.
The ball and chain necklace is a stylish necklace that comes in turquoise and Dalmatian colors. An 'O'ball chain is not such a bad idea. Looking to stand out? Wear this iconic piece of chain from Jovy Rockey Jewelry.
If you want to turn heads, pair this necklace with your favorite Eyebob sunglasses. The combination will look extremely pretty, and everyone will want to know your stylist.
The necklace is unisex, so don't be left out; it is 26 inches long, and you can get it for $50.
Sign Up for Eyebobs
To get started with Eyebobs products, visit the company's official website and register an account. Remember to subscribe to their newsletter, and you will receive regular updates from the company.
Once you complete the registration, you will be the first to receive active promotions and discounts. You will also get a 15% discount on your first purchase.
Where to Buy
You can purchase Eyebobs glasses and accessories directly from their website Eyebobs.com. You can also get their products from Eyebobs retail stores in Minneapolis, Minnetonka, and Bloomington.
Eyebobs Shipping and Return Policy
Shipping:
Eyebobs ships internationally and have a standard free 2-day shipping for all US orders. If you order after noon, your order will ship the next day. Once your order is ready, you will receive a tracking number.
Return Policy:
Eyebobs wants you to be 100% satisfied with their products. If you are not satisfied with your purchase, the company offers free returns. You may return unworn and unaltered merchandise within 90 days from the date of purchase.
If you made an international order, contact the company for any returns, and they will be glad to assist you.
Promotions & Discounts
Our team discovered several promotions and discounts that Eyebobs offers its customers. Customers get 15% off when they sign-up on their website. You'll also find select Eyebobs on sale and enjoy up to $40 off on final sale items. Eyebobs sale clearance offers a great way to save money. Additionally, all US orders enjoy free 2-day shipping.