This page may contain affiliate links. If you purchase through these links, we may receive a commission. This doesn't affect the opinions or assessments of our editors.
Special Discount | 10% Off on Sign Up - Exclusive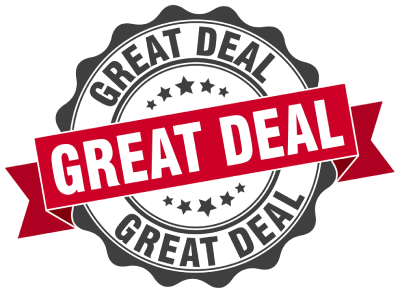 Buy Any One And Get 10% Off Sitewide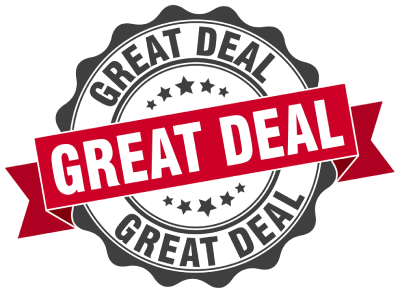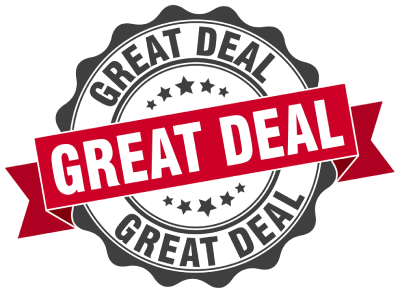 Free Shipping On Orders Over $100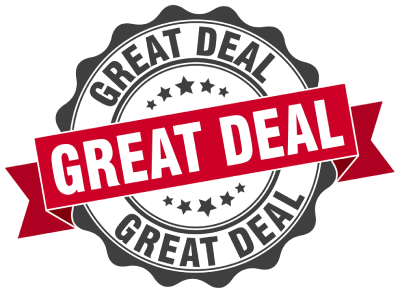 Sign Up And Get 10% Off First Order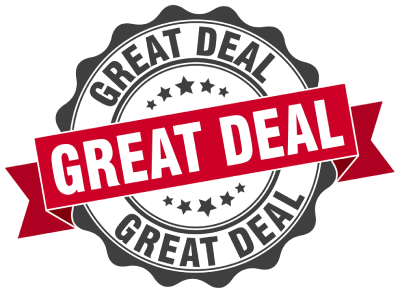 If flirty summer fashion is your thing, then
Hello Molly
boutique might make you sing. This online apparel shop is best known for their collection of dresses, blouses, and tops, usually available in fun, feminine prints and styles.
Hello Molly showcases a significant following of 845k on Instagram and 15.2k on TikTok. From numbers as impressive as these, it should come as no surprise that this clothing store has a solid media presence.
Seen in publications like BuzzFeed, the New York Post, and Marie Claire, their pieces are also worn by a few A-list celebrities, such as Barbara Palvin, Kylie Jenner, and Lily Collins.
Overview of Hello Molly
Fashion and affordability: two values that usually don't get along. Nobody knew this more than co-founder Ena Hadziselimovic, who dreamed of kickstarting her own clothing boutique during her humble university years.
Despite the worries of her parents, she decided to cash in her personal savings. And so, Hello Molly made their official debut in Hadziselimovic's small apartment in 2012.
With the help of her business partner (who chooses to stay anonymous), Hello Molly quickly usurped the fashion industry with their collection of iconic but inexpensive clothing pieces.
Now situated in Rosebery, Australia, this apparel brand is home to several niche labels, including Elette Fit and Dear Emilia. They're also involved in several philanthropic efforts, such as Black Lives Matter, Reconciliation Australia, and the American Red Cross.
In an inspiring quote left by the brand, Hello Molly states that they are the central hub of all things fashionable:
"Our customers are free spirits, dream chasers and trend lovers with a full social schedule and an outfit for every occasion. With millions of fans on social media, we believe life is a party…let's dress like it!"
Before we get into this Hello Molly dresses review, let's go over some of the brand's pros and cons:
Pros
A variety of trendy clothing pieces to choose from, including dresses, rompers, swimwear, and so much more
Hello Molly is involved in several good causes such as Black Lives Matter
Offers Afterpay as an alternative payment option
Positive customer reviews
International shipping
Cons
Limited size range
Despite claims of affordability, they can be quite expensive
Ah, retail therapy: it does wonders for your self-esteem. A simple change in style – whether that be grunge, cottage-core, or Y2K – can help transform that foul mood into a burst of confidence.
For those unchallenged with their current wardrobe, Hello Molly offers a distinct aesthetic that's worth checking out.
Picture this: the Californian sunset, Instagram beach pics, the Pasadena Rose Bowl Flea Market, and the Santa Cruz boardwalk at night. Yes, this Australian boutique emanates the classic L.A bohemian style through their clothing.
From flirty rompers to breezy tops, this Hello Hello Molly dresses review will highlight a few of their best-selling pieces that may earn a place in your wardrobe.
Hello Molly Dresses Review
Whether it's date night or a casual hangout sesh with the girls, it's always a good idea to dress your best. This online boutique offers several dress designs for customers to choose from, ranging from midi, off-the-shoulder, long sleeves, and more.
Need help deciding? Don't worry, we'll only provide their hottest picks down below.
Hello Molly So Long and Farewell Dress Review
More often than not, the simple white gown immediately translates to peasant-core vibes. I'm talking about those billowing sleeves, tassel tie fronts, matching lace, and tiered skirts.
Don't get me wrong, it's a beautiful aesthetic. But for those not keen on the old-time vibes, the So Long and Farewell Dress offers a modern take that's suited for clubbing and not butter churning.
Designed as a body-con silhouette, this stunning number does the most in accentuating your curves. Unique details include an asymmetrical sleeve and spaghetti strap top to add a bit of sexiness to the entire outfit.
Best paired with matching stiletto heels, the $67 So Long and Farewell Dress is at a bargain at $54.
Hello Molly Courtside Dress Review
The Courtside Dress must have made an appearance in a Lana Del Ray music video. This flirty piece is styled with a high-cut hem, bodice details on the front, and off-shoulder frills as the finishing touch.
It's quite a romantic look- and it definitely deserves to be worn in a lavender field, the French countryside, or at afternoon tea.
In terms of styling tips, we recommend some nude heeled sandals and a minimalist gold necklace for a bit of sparkle. If you want to look like "a kind of girl who's gonna make you wonder," the Courtside Dress costs $70 in total.
Sadly, this dress is currently sold out on their website.
Hello Molly Downtown Loft Dress Review
Ideal for first dates or cocktail parties, the Downtown Loft Dress holds the spotlight of attention for you. Designed as a wrap-around gown, this classic number features a v-neckline, gathered ruffles, and spaghetti straps.
Dyed in a lush forest green, we recommend wearing this beauty out during the nighttime. There's something about this Hello Molly clothing piece that just screams mystery and allure to us.
There's nothing wrong with going simple, as this gown definitely calls for hoops and strappy sandals. Sadly, the Downtown Loft Dress is currently out of stock. But once it's available to purchase again, customers can snatch it up for $72.
Hello Molly Rompers Review
Nothing's more comfortable than a well-fitted romper. Offered in various styles and prints, this Hello Molly dresses review will comb through a few of their top-selling designs for trendsetters to look at.
Hello Molly Distant Paradise Romper Review
It's time to visit your favorite brunch spot, as the Distant Paradise Romper is designed for fancy cafe photo ops.
Offered with billowing sleeves, a deep v-cut, tiered skirt, and an adjustable waist tie, this seasonal beauty helps you stay fresh and vibrant for morning get-togethers. It comes in a gorgeous sage green dye, which is accentuated with white blooming flowers throughout.
As depicted by the model, this Hello Molly romper is ideally worn with white sandals and simple jewelry. To really bring home that brunch-esque look, we recommend carrying around a basket weave purse as the final touch.
For a number that's basically made for Instagram selfies, the Distant Paradise Romper is priced at $82.
Hello Molly The Game Romper Review
If you're not a fan of body-con dresses, we suggest giving The Game Romper a try. Designed to be breezy and comfortable, this July classic comes with wide-legged pants, a v-neck spaghetti strap top, an open back top, and a front tie to help define your waist.
Made for hot, summer days, this playsuit is destined as a beach-cover up for boardwalks.
While we're on the topic, we suggest perusing through the Hello Molly swimwear collection to complete your final beach outfit. Offered in a gorgeous, water-color print of blushes and greens, The Game Romper is priced at $79.
Does Hello Molly Have An App?
From what we've gathered so far, it seems that Hello Molly does have an app. Unfortunately, it's only exclusive to select countries. We suggest visiting the Apple or Android store to see if their software is available for download in your area.
Who Is Hello Molly For?
It's the era of social media fashion. And guess what? Hello Molly fits right in. Designed to cater to the younger generation, this clothing boutique caters to styles frequented on Instagram, Pinterest, and TikTok.
In terms of aesthetics, they usually focus on cuts and designs that are romantic, sexy, and flirty. More specifically, Hello Molly seems to border on the bohemian aesthetic, a style known for gathered ruffles and unusual prints.
Hello Molly Promotions & Discounts
We found out that they have a clearance section where customers can find select designs at a discounted price. Buyers can also sign up for the newsletter to receive 10% off their final order.
At the time of publication, this review was unable to find a Hello Molly promo code for readers to use, but check out their social media for the latest scoop.