This page may contain affiliate links. If you purchase through these links, we may receive a commission. This doesn't affect the opinions or assessments of our editors.
Special Discount | 15% OFF Sitewide - Exclusive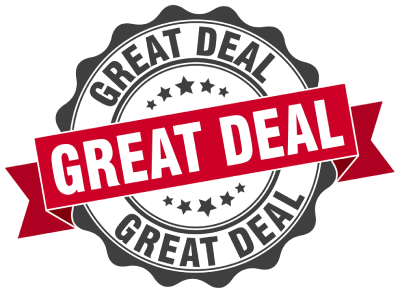 Buy 2 Pairs & Get 20% Off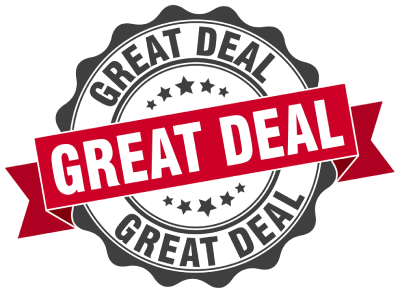 Free Shipping On Orders Over $50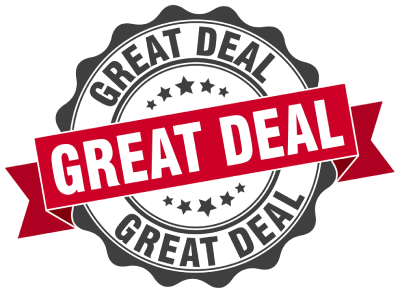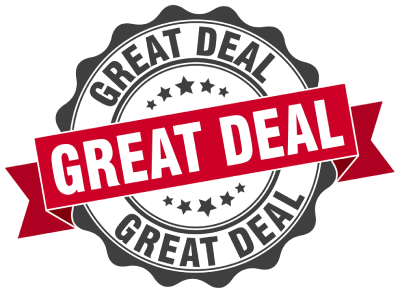 Subscribe To Comfort And Get 15% Off Your First Order!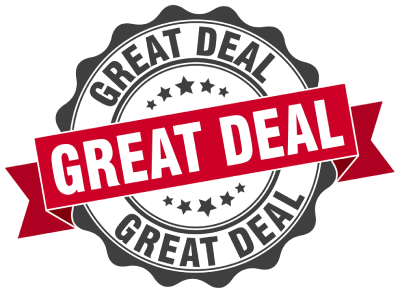 My platform sneakers hold up great on walks…until I hit the hour mark. And as someone who likes to explore, I'm looking for shoes that can keep up.
Hey Dude Shoes is a footwear company that specializes in comfort, style, and fit. Intended for adventurers and city wanderers alike, their patented designs ensures that your expeditions aren't held back by low-quality sneakers.
It may seem impossible to judge someone's personality just by looking at their shoes, but surprisingly, there is a lot of information that can be gleaned from someone's footwear choices.
A recent study[1] found that people can accurately judge a person's age, gender, income, and attachment anxiety just by looking at pictures of their shoes.
While these judgment may not always be accurate, they do show that shoes are a powerful tool for conveying information about a person's personality and status. So if you want to be well perceived through shoes, Hey Dude Shoes it's for you.
Garnering a steady following of over 438K on Instagram, Hey Dude Shoes has also been a frequent mention in several media outlets, including People magazine, Yahoo! News, and Motherly.
Looking for a new pair of kicks? Perhaps it's time to ditch that worn-out tongue and flattened sole. Stick around, as in this Hey Dude Shoes review, I'll take a closer look at the brand, its products, customer ratings, promotions, and more to help you decide if they're worth checking out.
Why You Should Trust Us
Our mission is to help you make better, more informed purchase decisions. Our team spends hours researching, consulting with medical experts, gathering insight from expert professionals, reviewing customer feedback, and analyzing products to provide you with the information you need.
Overview of Hey Dude Shoes
High heels are meant for strutting, not traveling. But, not all people are fond of the basic commuter shoe either, as some designs lean on the 'dad aesthetic' vibe. Founders Alessandro Rosano and Dario Kaute sought to combine class and comfort in order to make the perfect sneaker.
Launched in 2008, Hey Dude Shoes made its official debut in the heart of Italy. Known for high-performance footwear, they prioritize both quality and fashion.
Offering designs for men, women, and children, this sneaker-head brand carries slip-ons and lace-ups. I think the style is understated and modest, but modern enough I could wear it with jean shorts and love my look.
They also prioritize sustainability, as their packaging is entirely biodegradable[2]. Their runners are made out of cork insoles, recycled material, and organic cotton—it's these details that would make me choose them again and again.
Over the years, Hey Dude Shoes has skyrocketed in terms of success. In 2011, they managed to sell over 1 million pairs worldwide and their instagram account is growing rapidly.
"Each new style is so much more than just an awesome shoe. It's the promise of a new adventure, and an opportunity for exciting unique discoveries," reads a statement made by Hey Dude Shoes.
Ready to get moving? Before I dive into this Hey Dude Shoes review, let's go over some initial highlights:
Highlights
Comfortable footwear designs for men, women, and children
Packaging and shoe material is made out of sustainable and ethically sourced ingredients
ZIP offered as an alternative payment option
Positive customer reviews
Free shipping on orders $50 or more
Hey Dude Shoes focuses on making reliable but stylish footwear so you don't have to make that painful decision between the two. I often compromise on one or the other, so I appreciate what this brand has to offer.
Perfect for the active lifestyle, you can choose from a variety of trendy styles—I discovered options for the whole family while perusing its site (let's be real, your little ones are always growing out of their kicks).
From the Wendy L Jungle slip-ons to the chic Welsh Chambray, up next in this Hey Dude Shoes review, I'll walk you through some of their best-selling designs. Who knows? Maybe you'll find yourself running over to their website to see for yourself.
Hey Dude Shoes for Women Review
Hey, ladies. Perhaps it's time to give the ol' outdoor stiletto a rest. I know that pic of Lady Gaga hiking in sky-high heels circa 2017 was awe-inspiring, but it's simply not practical. Plus, no one has time for broken ankles.
Designed to cushion your soles and support your arches, just below in this Hey Dude Shoes review, I'll go through a small selection of their most popular styles for you to compare.
Hey Dude Shoes Wendy Canvas Sparkling Review
Love to be the center of attention? Make your presence known with the Wendy Canvas Sparkling shoe. Featuring a stunning rose gold shimmer across the tongue, this strapping pair of sneakers will glitter when left in the sun.
I love to spice things up with my sneakers, and enjoy the touch of glam these bring to simple outfits. Of course, their comfort is a big draw too.
Built with Flex & Fold technology and an ultra-light insole, you can strut in confidence without any aches or pains. If you're not a fan of the color, this sneaker is available in 4 different shimmers, such as blue and white.
It also comes in a wide fit and features an integrated memory foam insole for added comfort. Best paired with white leggings and a matching crop top, make the Wendy Canvas Sparkling shoes yours for $60.
Hey Dude Shoes Wendy Funk Review
Slipping and sliding in summer sandals is a pain. I always end up with sore feet, or worse, a broken strap from all the walking.
Ditch those flimsy summer strappies. Intended to cushion your feet wherever you go, the Wendy Funk shoes offer a sleek and classic design that's appropriate for any ensemble. Fit with an extra-wide insole, Flex & Fold technology, and a lightweight outsole, wearers can prevent that 'half-limp' walk during hour-long excursions.
This particular Hey Dude Shoes for Women has an intricate paint-splatter design on the heel. Finished off with decorative laces, choose either the white or navy version of the Wendy Funk sneakers for $55.
Hey Dude Shoes Britt L Linen Review
Transitional seasons send me into a closet frenzy. What exactly do I wear? It's too hot for boots, and it's too chilly for slippers. When faced with this conundrum, I think I'd like to opt for the Britt L Linen booties instead.
This cozy alternative keeps things insulated and breathable from the end of September to the start of November. They're reinforced with a cotton canvas upper and a lace-up front. Complemented with fold-over cuffs and a speckled outsole for comfort and design, don't be surprised if you start reaching for these everyday.
Offered in the colors houndstooth grey, slate, and burgundy, the Britt L Linen booties ring up to a total of $50 on sale. This is compared to its original price tag of $60.
Hey Dude Men's Shoes Review
Guys, don't worry. I haven't forgotten about you. From the Welsh Grip collection to their ultra-comfy Flinn Free sandals, ahead in this Hey Dude Shoes review, I'll highlight three of their customer favorites.
Hey Dude Shoes Wally Stretch Review
Men's shoes are usually more adventure-appropriate than women's, but even so, I know a few who struggle to keep up. Whether it's from inflexible material or blisters, I've learned that guys' lives aren't devoid of shoe struggles.
Out for an afternoon stroll? The Wally Stretch shoes can help you walk that extra mile. With Hey Dude's patented Flex & Fold technology, these high-performance sneakers can offer that cloud-like feeling of treading on air.
Bring on those bumpy pavements and uneven terrains—there's a chance you may not even feel a thing. For the upper lip, this sneaker comes with a vibrant band of colors as an added touch.
Ideally paired with cargo pants and a comfortable shirt, walk 500 miles and walk 500 more with the Wally Stretch shoes for $60.
Hey Dude Shoes Wally Sox Classic Review
There's something about the Wally Sox Classic shoes that scream 'arctic city chic' to me. Showcasing a stylish design consisting of a wide toe, adjustable laces, and speckled outsole, I think these stone-white sneakers make the perfect fit for a winter-inspired look.
Built with Flex & Fold technology and a stretchy upper, you can say goodbye to those ultra-stiff dress shoes. In terms of outfit ideas, I recommend wearing some light shorts and a matching grey polo. Though the look it winter-esque, I don't recommend wearing these babies out in a snowstorm!
Also available in 6 different colors, the Wally Sox Classic sneakers sell for $60.
Hey Dude Shoes Wally Canvas Review
If you're on the hunt for some great walking shoes, look no further than the Wally Canvas sneakers. Ideal for the spring and summer months, these kicks are made with the same Flex & Fold technology.
Built with an airy outsole and a cotton canvas upper, there's no need to worry about bruises, blisters, and bunions. These Hey Dude Mens Shoes are offered in 9 different designs, including natural khaki, blue, black, and more, but I'm a big fan of the camo design.
Kick back and relax (no pun intended) as the Wally Canvas sneakers are priced at only $60.
Are Hey Dude Shoes Worth It?
Let's be real. Most of us just suffer in silence when it comes to uncomfortable footwear. Fashion requires a bit of sacrifice, right? I've believed this for years, but fortunately, there's a better alternative instead of walking around in pain.
Hey Dude Shoes offers a cost-effective solution to ensure those days of blisters and bruises are long gone. Not only are their sneakers cushioned with memory foam and flex technology, but they're also quite stylish to wear.
Compared to pricier brands like Nike and Adidas, Hey Dude Shoes teaches us that expensive doesn't mean quality. By browsing through their collection, you don't have to empty out your savings in order to purchase a shoe you like.
I'm also a big fan of their sustainability efforts, as most of their designs are made out of recycled materials. For a footwear brand that looks towards the future, I highly recommend checking this company out.
Hey Dude Shoes Promotions & Discounts
No Hey Dude Shoes review would be complete without the details on deals, so here, I'll tell you everything I know about what they currently offer.
First off, the brand has a clearance section on their website. By shopping through the Hey Dude Shoes Sale tab, you can find select items at a discounted price. And new customers get 15% off by signing up for email/SMS.