This page may contain affiliate links. If you purchase through these links, we may receive a commission. This doesn't affect the opinions or assessments of our editors.
Warehouse Sale! Save Up to 75% OFF - Exclusive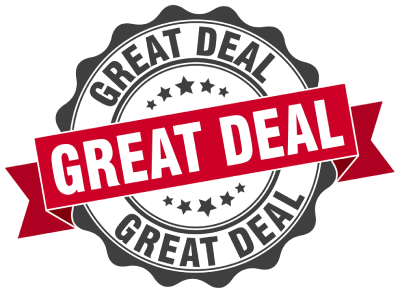 Get 10% Off Your Purchase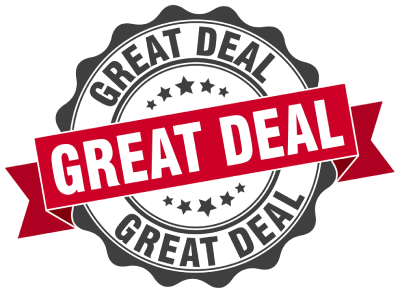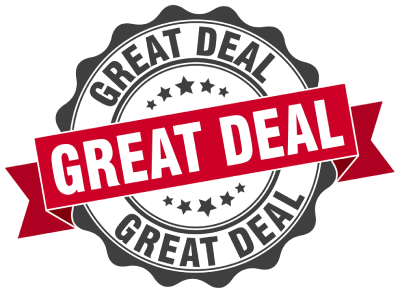 New Year, Better Focus With 20% Off Drift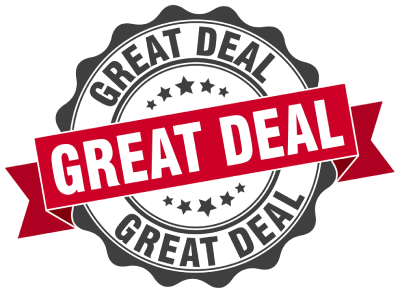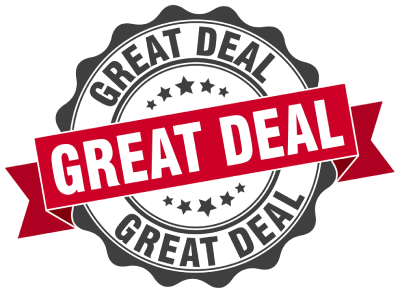 Free Shipping On Orders Over $50+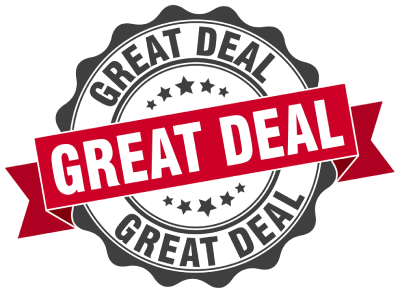 $10 Off Selected Blood Pressure Monitors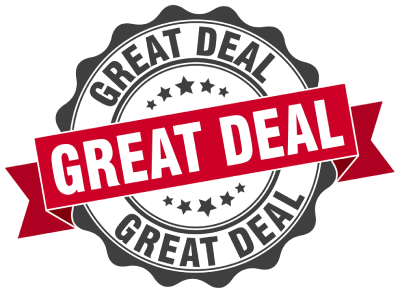 Foot Massagers In Just $19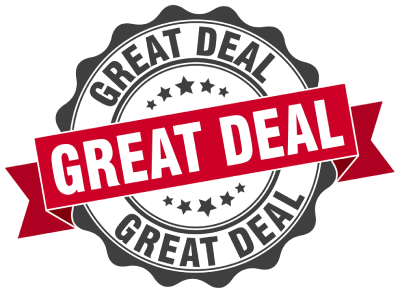 Thermometers As Low As $49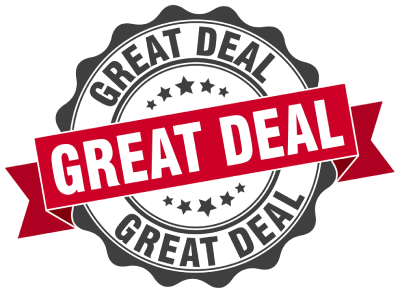 HoMedics makes innovative relaxation products. Their line of personal care tools allows you to bring the professional spa experience home (without straining your budget). Offering everything from handheld massagers to air purifiers and sanitation devices, this brand has your wellness needs taken care of.
With busy or hectic lifestyles, it's important to be able to focus on self-care and relaxation when there is time to do so. According to this study, meditation programs can result in small to moderate reductions of psychological stress which is supported by findings conducted on over 3000 individuals.
The brand has been featured in Wired, USA Today, Refinery29, Life & Style, Glamour, The Oprah Magazine, InStyle, Good Morning America, and many other media platforms. They have a following of 115K self-care lovers on Instagram and Facebook combined.
This HoMedics massager review will take a close look at the brand and its bestsellers, customer reviews, promotions, and more, to help you decide if their products are worth the buy.
Overview of HoMedics
HoMedics was developed in 1987 by Alon Kauffman and his brother-in-law Ron Ferber. The Detroit-based relatives had a simple goal to enhance the lives of others through relaxation. Their massagers help people receive relief straight from the comfort of their couch.
Although it has since been acquired by FKA Distributors Ltd, HoMedics is still family-owned and operated today. Their slightly updated mission aims to "improve the lives of our customers as we evolve to meet the needs of our ever-changing world."
Merging science with the newest developments in technology, the brand is constantly finding solutions to target aches and pains. Their sanitizers and purifying stations are especially vital during a pandemic. The same can be said about their various massagers, which can deliver relief to frontline workers, or remote employees who are due for a good neck massage.
This HoMedics massager review will now explore some highlights of the Michigan-based brand.
Highlights
HoMedics offers a wide range of massagers and purifiers
The company is family-operated
30 years of industry experience
Accessible, affordable, and easy to operate products
Versatile models for specific needs (for example: neck, back, feet, etc)
Frequent seasonal sales and discounts
Products come with a 1 or 2-year limited warranty
Available around the world
The brand makes essential self-care and injury recovery more accessible. This HoMedics massager review will feature their best-selling products, from life-like massagers to air humidifiers, cleansing purifiers, and relaxing foot spas.
HoMedics Massagers Review
These inventions let you reap the benefits of a Shiatsu massage every day, but without the hefty price tag. The brand's most popular products, reviewed next in this HoMedics massager review, include advanced ways to alleviate pain in your back and feet.
HoMedics Thera-P Deep Kneading Back Massager with Heat Review
Long periods of standing, long days running errands, sports, childrearing…it all contributes to back pain. But those knots and aching muscles that cause debilitating pain can actually be kneaded out. If only we knew someone trained in Shiatsu Massage!
HoMedics' Thera-P Deep Kneady Back Massager with Heat is the next best thing. This machine moves up, down, across, inwards, and outwards for a life-like deep tissue massage experience. Turn on the heat to help muscles relax further, and sit back as your tension disappears.
Deep tissue massage is often used for stress relief and reducing pain, as it also breaks down scar tissue and improves movement in those with injuries. In a study, a controlled group was given different methods of treatment for localized pain and deep tissue massage led to a higher occurrence of clinically important improvement in pain intensity in the short term and favorable perceived muscle memory in the long term.
This HoMedics back massager for the chair has 3 massage zones to choose from: full, upper, or lower back. It also has an integrated strapping system that lets you easily attach it to your favorite recliner.
Dissolve stress with the Thera-P Deep Kneady Back Massager with Heat for $68. If you work at a desk and want something more portable, perhaps a HoMedics handheld massager might do the trick instead.
HoMedics Shiatsu Deluxe Foot Massager with Heat Review
Those who have ever worked retail or a hospitality job know the foot ache that comes after a long shift. We depend on our feet to get us where we need to go, but soreness can lead us to not wanting to even leave the couch.
The Shiatsu Deluxe Foot Massager with Heat provides deep-kneading Shiatsu on your tender tootsies, to relieve chronic pains and aching muscles. Turn on the heat for an indulgent experience. This HoMedics Shiatsu foot massager can be controlled completely by the toe-touch controls, so you don't need to even bend over.
Come home every night to the HoMedics foot massage machine, priced at $44.
HoMedics Shiatsu Pro Plus Review
Basic massage chairs feel nice, but most of them lack the functions that really benefit users. They're often too hard, uncomfortably soft, or target areas that don't really need it. The Shiatsu Pro Plus hones in on your trouble zones, while offering professional pressure.
The Shiatsu Pro Plus gets up close and personal with the spot massage function. Each one of the cushions on this HoMedics massage chair is controlled by a remote, so you can focus on the muscle groups that really need some soothing.
Shiatsu massage focuses on the pressure of the finger against specific points. Along with the usual benefits of massage, this type has been proven to boost bowel health and decrease fatigue by improving sleep quality. In this study, there is evidence that an integrated approach of using shiatsu massage and acupressure is proven to alleviate pain, nausea, and vomiting in cases where conventional medicine is not provided.
Turn up the intensity, along with the heat, when you're ready to ease into the rubdown. Add vibration for extra soothing. The fully customizable Shiatsu Pro Plus comes to $128 at checkout (on sale from $150). If it's still not getting the kinks out, try the HoMedics neck massager.
HoMedics Shiatsu Elite Foot Massager with Heat Review
Everyone loves a good foot rub. But who actually likes rubbing feet? You don't want to ask your partner to do it every day, and professional sessions are expensive. The Shiatsu Elite Foot Massager with Heat is like the Shiatsu Pro Plus, but for your toes, arches, and heels.
This machine lets you target specific areas, like the pads of your feet, for when you need a little extra pampering. With 4 rotating heads and 12 massage nodes, the Shiatsu Elite Foot Massager with Heat provides a vigorous rub for sore paws.
This HoMedics foot massager also has toe-touch controls for easy customization. Power up the heat and kick back for a relaxing after-work ritual. It costs $60 at checkout.
HoMedics Humidifiers Review
Humidifiers infuse moisture into dry air. This has many benefits—from helping you snore less to keeping your houseplants green and vibrant.
This HoMedics massager review will look at the brand's bestsellers in this category. The selection below ranges from cool air misters to the more complex devices, which will give your home a nice, clean feeling.
HoMedics TotalComfort Humidifier Review
Those who live in the tropics don't often experience dry air, thanks to the environment's high humidity levels. The TotalComfort Humidifier essentially mists refreshing droplets into your home, creating a more pleasant environment.
You can choose the amount of mist you need, but one tank (1.4 gallons) gives you 65 hours of cool comfort. This machine works quietly, and is small enough to put on a side table. Featuring a nightlight that you can turn on or off, this humidifier automatically shuts off when the tank is empty.
Humidifiers are effective for treating dryness of the skin, nose, throat, and lips and can also ease some symptoms of a common cold or flu. This is done by putting moisture into the air, and in this study, the effects of humidification in relation to heat and moisture are discussed.
It also has a function that keeps the tank clean from mold and mildew. Breathe better air with the TotalComfort Humidifier for $68.
HoMedics TotalComfort Deluxe Ultrasonic Humidifier Review
Have you ever woken up in the middle of the night to a tickle in your throat, and a raspy cough that just won't quit? You can blame poor air quality for that, but luckily, the TotalComfort Deluxe Ultrasonic Humidifier can help.
With a digital display, this humidifier can be programmed to the optimal level for your living space, and covers up to 533 square feet. Did you know that warm mist actually kills 99.9% of bacteria in the air? The TotalComfort Deluxe Ultrasonic Humidifier has two 1-gallon tanks to spout out both warm and cool droplets, with 5 different mist settings.
The TotalComfort Deluxe Ultrasonic Humidifier comes to $128 (reduced from $150). Keep it next to your bed for an uninterrupted sleep. For added nighttime enjoyment, try the HoMedics sound machine.
HoMedics TotalComfort Cool Mist Ultrasonic Humidifier Review
When visiting a luxurious spa, there's often a palpable difference in air quality the minute you walk through those doors. Many establishments use humidifiers to do so, and after leaving, you'll notice that the atmosphere outside just doesn't feel as good.
For an even more zen experience (or to induce sleep), drop some lavender oil into your TotalComfort Cool Mist Ultrasonic Humidifier. This compact machine runs for 25 hours, and has 2 quiet mist settings.
Enjoy the nighlight's 7 different soothing colors, while this little guy works to help you inhale purified air. This small but mighty TotalComfort Cool Mist Ultrasonic Humidifier is $43.
HoMedics TotalClean 5-in-1 UV Large Room Air Purifier Review
Home is a place where you should feel safe and completely at ease. Improperly ventilated rooms can lead to congestion, headaches, and generally poor health. The TotalClean 5-in-1 UV Large Room Air Purifier provides 360-degree True HEPA filtration, effectively removing airborne allergens.
For those who have pets, this HoMedics air purifier also reduces odors, while its UV-C light kills up to 99.9% of bacteria and viruses in your home. Turn the device down to its lowest setting (out of 3) and add essential oils to create a calming environment.
UV-C light has been used for decades to reduce the spread of bacteria and is a known disinfectant for air, water, and nonporous surfaces. The history of this technology has been around for many decades and is further explained in this journal.
Is HoMedics Worth It
Regular massage can bring relief to many people who are on their feet all day, or are recovering from injury. This HoMedics massager review has found that the brand is highly rated and makes this necessity a little more attainable.
HoMedics' bestsellers have received a ton of attention for their effectiveness and reasonable prices. The brand allows people to reap the benefits of advanced Shiatsu massage without the hefty, recurring bill. Their products are also often supported by seasonal sales, promotions, and deals.
Is HoMedics a good brand?The main issue we've noticed is that some deliveries of machines and devices arrive faulty. Luckily, many of their products are sold with a 1 or 2 year limited warranty.
Buyers can feel safe knowing their product is covered, and HoMedics will resolve the issue. It is also stated in their Return Policy that customer service will send out for a replacement in cases of manufacturing defects.
Whether you have back, feet, or neck pain, (or want to breathe better air) it's likely that the company has a remedy in stock for your needs. After all, they have been in business for almost three decades. So, this HoMedics massager review believes that their products are worth the buy.
HoMedics Promotions & Discounts
This HoMedics massager review has found the following promotions and discounts available on their official website:
Father's Day Sale: up to 25% off sitewide
Join the 21 Day Refresh Challenge for a surprise gift
Subscribe to their mailing list to get 10% off your next purchase
Free shipping on orders over $50 + 10 face masks
How much is a HoMedics?
HoMedics products range in price, depending on what you're looking for. For example, some of their massage cushions are $350, while others are $68.
What is HoMedics's Shipping Policy?
HoMedics has slightly different shipping options for the 48 contiguous states, than for Alaska and Hawaii:
Economy 5–7 Business Days: $3
Standard 2–5 Business Days: $15 (48 contiguous states)
Standard 2–5 Business Days: $75 (the only option for Alaska & Hawaii)
Priority Shipping: 1–2 Business Days: $25