This page may contain affiliate links. If you purchase through these links, we may receive a commission. This doesn't affect the opinions or assessments of our editors.
Black Friday Sale | 20% Off Everything With Spend Of $150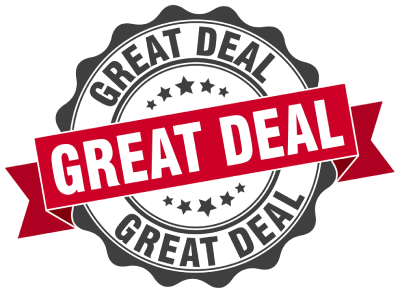 Save 10% On Orders Over $200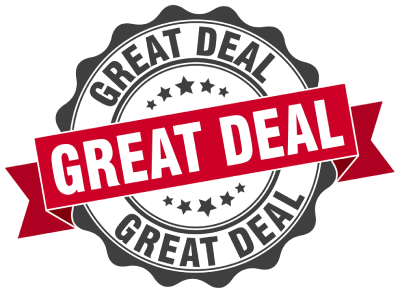 Free Shipping On Orders Over $150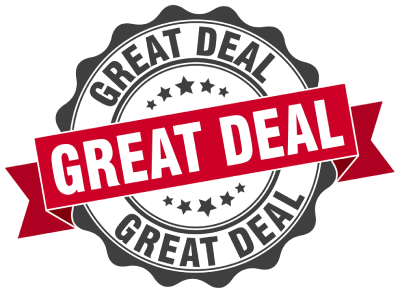 Charms + Pendants As Low As $48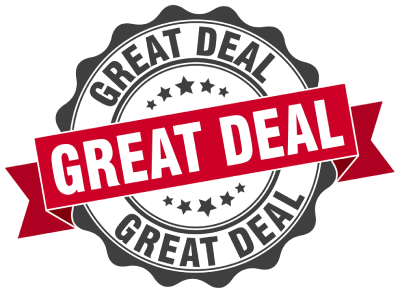 Jewelry Care Kit Starting From $20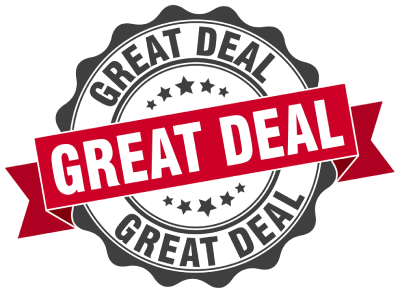 Mejuri Jewelry Review
Is it worth it?
Will it last?
Will the jewelry tarnish or lose its shine over time?
These are all questions I had before I made my first Mejuri purchase.
This post may contain affiliate links, which means I'll receive a commission if you purchase through my link, at no extra cost to you.
To be honest, I was never a 14k gold kind of girl. But after being diagnosed with a chronic illness that left me with a whole slew of allergies I had no choice but to give 14k gold a try.
I guess you could say I was forced into it after having allergic reactions to sooo many jewelry brands.
FYI – This post is not sponsored. I paid for all the jewelry featured in this article myself.
My first order was for The Stacker Ring. I knew I wanted 14k gold so it would not tarnish but I also didn't want to invest too much before trying out Mejuri jewelry first. With the stacker ring only costing me $58 after my discount I figured it was worth the risk.
After wearing my Stacker Ring for just a few weeks I decided to invest in more real gold going forward. My next purchase was the Bold Stacker Ring and OMG I was obsessed.
Each item came in a gift-friendly cardboard box, complete with a black branded travel pouch and care instructions inside. The boxes came in a big white drawstring bag, also branded with their logo.
If you are asking yourself, is Mejuri legit? Yes, it is!
And that is how my addiction to Mejuri jewelry began.
Here's how this Mejuri jewelry review will go –
1. Sizing – So you can see exactly what each piece looks like.
2. Quality Test: How has my jewelry held up over time. (This will be updated as more time passes)
3. Impressions: What I actually thought about the jewelry.
Note – Click on any heading in the table of contents below to skip to the part you want to see.
Table Of Contents
Mejuri Jewelry Review
Here's how this Mejuri jewelry review will go –
Mejuri ring review
Celebrities who wear Mejuri Rings –
Mejuri necklace review
Celebrities who WEAR Mejuri Necklaces –
Is Mejuri Worth it?
Is Mejuri good quality?
Does Mejuri Tarnish?
Mejury Return Policy
Mejuri Warranty
Mejuri sale – When does their jewelry go on sale?
Pros & Cons
I ordered the Sculpture Band, The Stacker, the Bold Stacker, the Solo Diamond Ring in 14k yellow white gold and the Braided Ring.
I kept everything except for the Braided Ring.
What rings I returned and why – I ended up returning the Braided Ring because it was not as comfortable to wear as the other Mejuri rings I ordered. I liked it, but didn't love it.
These are all 14K gold.
Mejuri honestly has the best stackable rings. They are so comfortable to wear I forget I even have them on half the time.
Sizing
Have you ever bought the same size jeans from the same store but in 2 different styles, just to find out that one style fits you and the other doesn't?
I had a similar experience when it comes to Mejuri ring sizing.
The sizing varies based on the style of ring you get.
Example…
I bought the Bold Stacker, the Sculpture Band, and the Braided Ring all in a size 7.
The Bold Stacker only fits my middle finger, while the sculpture band in the same size fits my pointer finger, my middle finger and my left thumb. The Braided Ring in a size 7 was too big for my middle finger and was big enough to fit both my thumbs and pointer fingers.
So what size should you order?
I recommend sizing your finger and then ordering true to your size. If it doesn't fit you can always return or exchange it for free.
What size am I wearing? I wear a size 6 on my ring finger and oddly enough a size 7 can fit my pointer finger, my middle finger and even my left thumb. and no, that is not a typo. I guess my thumbs are different sizes?
Quality
I have has my Mejuri rings for a few months now and I am honestly so impressed with the quality of the 14k gold rings. I have worn them every day, showered in them, slept in them, washed my hands a million times and put on lotion with them on and there has been ZERO tarnishing. They have not dulled at all either which is a big deal to me.
I want to be able to wear my jewelry all the time without having to worry about it looking dull after just a few months of wear.
The Bold Stacker ring does have some scratches on it. Apparently this is common with 14k gold because of the softness. The scratches are small enough to wear you basically need a microscope to see them, but they are there.
MEJURI NECKLACE REVIEW
What I ordered – The Triple Beaded Chain Necklace, Curb Chain Necklace, Serpentine Chain Necklace, Baby Box Chain Necklace, the Anchor Chain Necklace and the Chain Extender.
All of these Mejuri necklaces are in 14k gold.
What I returned and why – I returned the Anchor Chain Necklace and matching bracelet, not because I didn't like it, but because out of all the necklaces I ordered, that one was my least favorite.
Sizing
Quality
The quality of these necklaces is amazing. The latches are still in perfect condition, the shine is still there as if I bought them yesterday, and zero tarnishing.
Impressions
I think my favorite thing about the Mejuri necklaces I bought is the shine. I love the way the light hits them. I also love how easy they are to layer. Mix and match.
The Curb Chain Necklace is a slightly different color than the other necklaces I bought. It has more of an orange tint to it than the others. I like the variation but just something to be aware of when buying.
I would imagine the scratching would be worse on bulkier rings.
If the scratches are really visible or bother you, I recommend taking your jewelry to a jeweler where they will be able to easily buff the scratches out.
Impressions
I LOVE the my Mejuri rings. I know this might sound weird to some people, but after being bedridden with a neurological illness for 4 years, the Mejuri rings I bought make me feel a little more like myself again. Even though I still have a ways to go until I can make a full recovery.
CELEBRITIES WHO WEAR MEJURI NECKLACES
After seeing Emma Chamberlain wearing two different Mejuri necklaces I became determined to find the EXACT ones she was wearing and did so.
After some digging I found out she wears the Triple Beaded Chain Necklace and the Curb Chain Necklace (Best seller).
Is Mejuri good quality?
"Our 14k solid gold pieces are made to last forever. 14k gold will not oxidize or discolor, so you can wear your jewelry every day, everywhere."
Does Mejuri Tarnish?
Depends on which pieces you buy.
Mejuri 14K gold will not tarnish
Gold Vernal will tarnish
Mejuri Sterling silver will tarnish
Mejuri 14K gold – They claim 14k gold and white gold will never tarnish. You never have to take them off. Wear them 24/7 and they will still not tarnish. I own an embarrassing number of 14k gold Mejuri jewelry pieces and so far none have tarnished at all. And that's with me washing my hands 100 times a day and putting lotion on constantly throughout the day.
Mejury Return Policy
There is nothing I hate more than a company with a predatory return policy. Mejuri is NOT that company. They offer FREE returns within 60 days. Check out more details on Mejuri's return policy here.
I have actually made a number of returns to Mejuri and have never had any problems.
Mejuri's customer service is excellent. Their jewelry have two-year warranties. The reps are prompt with emailing back, and they will find a solution for your issue.
Mejuri Warranty
The Mejuri warranty lasts for 2 years and is FREE..
This means that for 2 years from the date of purchase, we'll take care of your product if any damage to the material or the workmanship of the jewelry occurs. Just contact us and we'll work together to find a resolution.
We work with top manufacturers to create handcrafted, responsibly sourced pieces that are made to last. We're confident in the quality of our product hence the 2-year coverage. This also means that the warranty does not cover lost items, scratches that come with normal wear and tear (like a bent ring or broken chain), improper use or storage of your product, and any modification to your product done by a third party outside of Mejuri.
Mejuri sale – When does their jewelry go on sale?
Only one and only sale per year, unfortunately. It is around black friday so make sure you stock up because its a rare occasion.
However, even though they only offer one official sale per year they do offer 10% to new customers. You just have to sign up to their email list and text messages. To unsubscribe from the texts all you have to do is type stop, and you will be removed from their list.
PROS & CONS
Pros
14k gold prices will be hard to beat.
Cons
Mejuri doesn't offer the unique, maximalist pieces that you can get on designer websites and at vintage stores.