I tried Mindful Chef, the new recipe box. Here's my Mindful Chef review 2022. If you want to make your life healthier, fresher, and nourishing, then try out the Mindful Chef UK meal box. You can purchase vegan, beef, chicken, smoothies, and much more from the site. We assure you that from taste to quality to quantity; everything is perfect within the box.
These meal boxes do not include any preservative, harmful element, or gluten that won't be good for your lifestyle. Want to know more about the meal box service? If so, go ahead.
MINDFUL CHEF REVIEW
The Mindful Chef Ltd is a health-focused meal box company. This organization is a project by some school friends named Rob, Giles, and Myles. The company has shipped more than 10,000,000 ingredients from the launching year (2015). It delivers the constituents from small family-based farms present across the UK.
It has a practical and straightforward approach to provide the customer with a healthy lifestyle. The company aims to reduce the intake of refined carbs and sugar. Thus, you won't get white rice, bread, or pasta with this service.
Disclosure: This post contains affiliate links. When you purchase a service or a product through the links, we might earn a commission, at no additional cost to you. Read full disclosure here.
With every purchase, the owners will donate a complete school meal box to children residing in poverty. It is the only charity-based recipe box service. Until now, the company has given 1,000,623 boxes. The company even follows the recycling concept. It requests the customers to return the ice packs and insulation for reusing.
MINDFUL CHEF FROZEN MEALS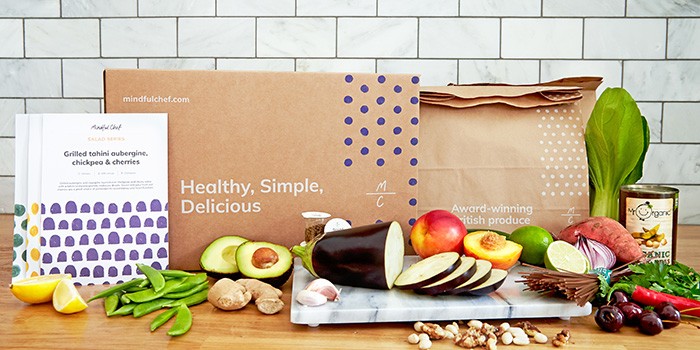 Whether it be beef meals, chicken meals, or vegan meals, you can get each of them in frozen form. In simple words, if you don't want to have prepared food to eat at the moment, then try out these frozen meals. All you will have to do is heat it in the microwave for not more than eight minutes or oven for 45-mins. These vibrant, tasty, and delicious handcrafted small batches of items are entirely fresh. They are free from dairy and gluten and 100% frozen-guaranteed. It is present (insulated) in recycled denim with some dry ice. The boxes maintain the cold temperature for almost 12-hours. Let's start with the highly nutritious list of these meals.
VEGAN:
7 to 12 minutes cooking time
Can microwave or oven
Handmade food
No harmful constituent or preservative
Uses high-quality and fresh ingredients
For allergen ingredients, check out the website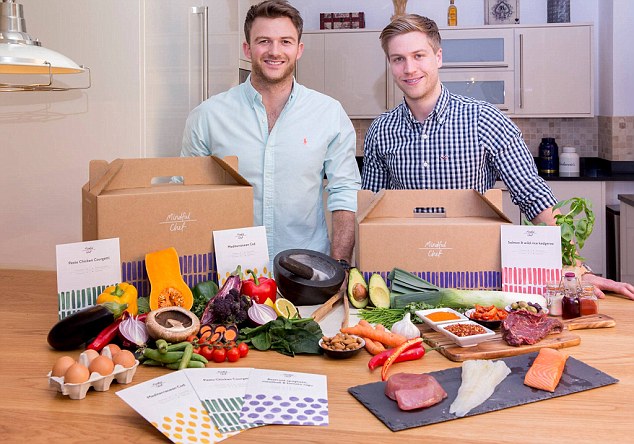 Sweet 'n' Sour tofu with kale
The vitamin-rich dish pairs the broccoli and kale with tofu cubes (golden). The sticky and scrumptious sweet n sour sauce will, for sure, bring water in your mouth. Moreover, the addition of cashew nuts and juicy peppers is a cherry on the top for the crunchy flavor.
Cost & nutritional facts:
1-person = £6.95
2-person = £10.95
411 Kcal = 14g fat, 54g carbs, 16g protein
Ingredients:
Ground black pepper
Brown rice
Chilli flakes
Water
Paprika extract
Tofu
Rapeseed oil
Broccoli
Cornflour
Maple syrup
Cashew nut
Yellow pepper
Tamari
Red pepper
Kale
Onion
Tomato paste
Rice vinegar
Creamy mushroom + butter bean bake
The kale, butter beans, and chestnut mushrooms simmered or stewed in tomato dried in the sun adds a tasty flavor to the food. Also, the crumb pumpkin seed and crispy ground almond enhance the taste to the next level.
Cost (on-going sale) & nutritional facts:
£5.56
492Kcal = 26g fat, 46g carbs, 10g protein
£10.95
428Kcal = 22g fat, 40g carbs, 9g protein
Ingredients
Butter bean
White pepper
Oat milk gluten-free
Smoked paprika powder
Cherry tomato
Mixed herbs
Chestnut mushroom
Onion
Inactive yeast
Water
Almond
Cornflour
Coconut yogurt
Basil
Rapeseed oil
Sundried tomato
Garlic puree
Pumpkin seed
Veggie shepherd's pie
This meat-free shepherd's pie consists of veggies, hearty beans, juicy mushrooms, and earthy chestnuts. The topping of sweet and fluffy potato mash will urge you to order the other pack soon.
Cost (on-going sale) & nutritional facts:
1-person
£5.56
356 = 8g fat, 48g carbs, 15g protein
Ingredients
Black pepper
Sweet potato mash
Mixed herbs
Cannellini beans
Parsley
Mushroom
Salt
Crushed tomato
Vegetarian stock
Cherry tomato
Garlic puree
Water
Rapeseed oil
Kale
Sundried tomato
Chestnut
Creamy lentil moussaka
The irresistible plant-based dish uses tomato sauce, cinnamon-spiced lentils, and creamy coconut.
Cost (on-going sale) & nutritional facts:
£5.56
320 = 15g fat, 29g carbs, 13g protein
£10.95
336 = 22g fat, 20g carbs, 10g protein
Ingredients
Nutmeg powder
Lentil
Cinnamon powder
Crushed tomato
Oregano
Aubergine
Black pepper
Coconut yogurt
Inactive yeast
Red onion
Salt
Red pepper
Parsley
Water
Garlic puree
Rapeseed oil
Sundried tomato paste
Spinach
Cashew 'carbonara' with smoked tofu
The nutritious green dish includes earthy mushrooms, cashew-coconut sauce, smoked tofu, and nutty rice.
Cost & nutritional facts:
1-person
£6.95
566Kcal = 29g fat, 58g carbs, 18g protein
Ingredients
Salt
Brown rice penne
Parsley
Smoked tofu
Dijon mustard
Water
Cashew milk
Vegetarian stock
Broccoli
Green pesto
Chestnut mushroom
Garlic puree
Coconut milk
Rapeseed oil
Onion
Cornflour
Sundried tomato
Cashew nut
Aromatic yellow Thai tofu curry
This Thai curry contains tofu chunks tossed with green beans and baby sweetcorn is a must-try for vegan people. The red rice and coconut milk bring richness and colorful crunch to the meal.
Cost & nutritional facts:
1-person
£6.95
541Kcal = 29g fat, 41g carbs, 25g protein
Ingredients
Salt
Water
White pepper
Tofu
Turmeric
Red rice
Galangal puree
Coconut milk
Ginger puree
Green beans
Garlic puree
Baby sweetcorn
Rapeseed oil
Yellow pepper
Tamari
Red pepper
Spring onion
Yellow Thai curry paste
Cornflour
Chopped coriander
Coconut chips
Sunflower Mince Bolognese
Using the meatless, sunflower organic seeds mince produces a satisfying flavor. The tempting meal is a combo of natural ingredients, which gives a mind-blowing aroma.
Cost & nutritional facts:
1-person
£6.95
395Kcal = 13g fat, 25g carbs, 38g protein
Ingredients
Black pepper
Sweet potato mash
Mixed herbs
Water
Smoked paprika powder
Water
Salt
Crushed tomato
Vegetarian stock
Cherry tomato
Garlic puree
Red pepper
Parsley leaf
Spinach
Rapeseed oil
Red onion
Pine nuts
Sundried tomato
Tomato paste
Sunflower protein
North African chickpea tagine
This tagine tends to pack all of the Moroccan flavors, preferred by most people.
Cost & nutritional facts:
1-person
£6.95
470 = 15g fat, 56g carbs, 18g protein
Ingredients
Black pepper
Quinoa with butternut squash
Salt
Water
Cumin powder
Smoked paprika powder
Chickpea
Parsley leaf
Crushed tomato
Garlic puree
Green bean
Rapeseed oil
Yellow pepper
Almonds
Aubergine
Sundried tomato
Red onion
Harissa paste
Spinach
Apricot
Tomato paste
CHICKEN:
Requires 7-9 minutes
Norfolk chicken (free-range)
Microwave or oven
See the website for allergens.
Rustic chicken cacciatore
This free-range and juicy chicken is what people are looking for these days. The kale tossing and rosemary fragrance will force you to order more and more.
Cost (on-going sale) & nutritional facts:
1-person
£5.56
405 = 10g fat, 29g carbs, 46g protein
Ingredients:
White pepper
Sweet potato mash
Rosemary
Chicken
Black pepper
Crushed tomato
Salt
Water
Oregano
Red pepper
Parsley leaf
Red onion
Vegetarian stock
Green beans
Garlic puree
Black olives
Rapeseed oil
Tomato paste
Kale
Sundried tomato
Fiery Panang chicken curry
The spiced and flavorsome Malaysian classic meal will not only make your table presentable but will also turn your dinner into a savory one. It utilizes crunchy cashews, chicken breast, juicy peppers, and fresh spinach.
Cost (on-going sale) & nutritional facts:
1-person
£5.56
529 = 21g fat, 42g carbs, 42g protein
Ingredients:
Black pepper
Black rice
Garlic puree
Free-range chicken breast
Cornflour
Water
Tamari soy sauce
Coconut milk
Salt
Cherry tomato
Lemon juice
Red pepper
Rapeseed oil
Red onion
Ginger puree
Cashew nut
Shrimp paste
Yellow pepper
Mung bean
Baby spinach
Panang curry paste
Fresh coriander
Middle Eastern chicken with charred veg
If you want to enjoy a mild yet mouthwatering Middle East dish, then give a try this meal. It is a complete pack of veggies and chicken.
Cost & nutritional facts:
1-person
£6.95
339Kcal = 7g fat, 38g carbs, 31g protein
Ingredients:
Cinnamon
Chargrilled Mediterranean vegetables
Kashmiri chili
Yellow Quinoa
Cumin
Free-range chicken
Allspice
Chopped tomatoes
Black pepper
Red pepper
Cardamom
Green pepper
Paprika
Onion
Vegetarian stock
Water
Lemon juice
Garlic puree
Cornflour
Rapeseed oil
Salt
Coriander
Tomato paste
BEEF:
Cooks for 7-9mins
Yorkshire beef – heritage-breed
Use microwave or oven
Can check the bold ingredients for allergies
Chilli con Carne
A satisfying and pleasing chili taste is the plus point for this juicy and beefy meal. Along with meat and spice, you will also get the benefit of vegetables from this pack.
Cost & nutritional facts:
1-person
£6.95
517 = 18g fats, 54g carbs, 30g protein
Ingredients:
Paprika extract
Beef mince
Black pepper
Chopped tomato
Cinnamon ground spice
Brown basmati rice
Red chili flakes
Water
Pepper red bell flakes
Red kidney beans
Corriander ground
Cherry tomato
Garlic
Red pepper
Cumin ground
Rapeseed oil
Salt
Sweetcorn
Soya sauce tamari
Sweetcorn
Black beans
Tomato paste
FISH:
7-12 minutes preparing time
Use microwave or oven
Fresh and sustainably caught fish
Creamy coconut fish pie
The unique and fulfilling creamy fish pie is one of the most wanted meals by the public. It promotes the usage of green beans, leafy spinach, fished chunks, and coconut milk. A complete source of all essential nutrients!
Cost & nutritional facts:
£6.95
456 = 18.5g fat, 40g carbs, 29.2g protein
£10.95
383 = 15g fat, 30.2g carbs, 27.5g protein
Ingredients:
Black pepper
Sweet potato mash
Salt
Fish pie mix
Paprika
Coley
Garlic puree
Hake
Coarse grain mustard
Coconut milk
Lemon juice
Leek
Rapeseed oil
Spinach
Cornflour
Green beans
Parsley
LAMB:
7-12 minutes needed to cook
Can microwave or oven
Heritage breed Yorkshire lamb
Classic lamb shepherd's pie
There is an adequate amount of veggies added to the meal for making it more mouthwatering and delicious. The inclusion of coconut milk in the British lamb dish provides a silky texture.
Cost & nutritional facts:
£6.95
377Kcal = 10g fat, 46g carbs, 21g protein
£10.95
310Kcal = 11g fat, 31g carbs, 17 protein
Ingredients:
Rosemary
Sweet potato
Thyme
Pasture grazed minced lamb
Black pepper
Water
Paprika extract
Crushed tomato
Salt
Onion
Cornflour
Chestnut mushroom
Parsley leaf
Carrot
Garlic puree
Cherry tomato
Rapeseed oil
Spinach
Tomato paste
Coconut milk
Yellow pepper
MINDFUL CHEF NHS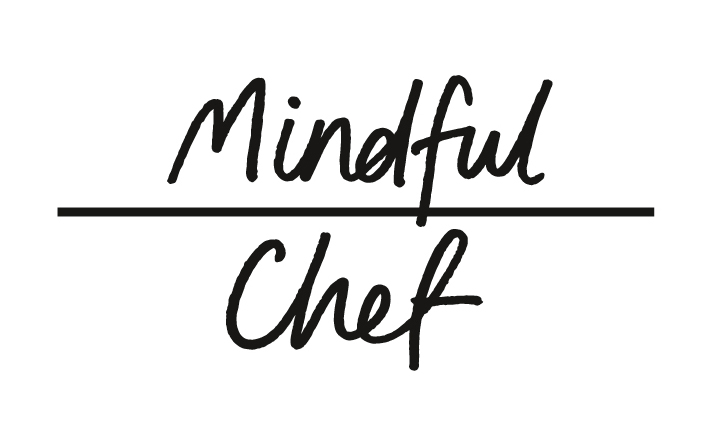 A piece of exciting news for the NHS heroes is getting a 30% discount on the healthy and nutritional meal boxes.
If you are an already NHS customer, you can email (by the account email) to get the code. However, if you are new, then use these steps.
Signup and place an order at the site
Note down the customer ID present at the top side of the welcome email
Use the link to answer the questions
The site will apply a discount code within 48-hrs to the account.
MINDFUL CHEF SMOOTHIES
If you want to have something nourishing and delicious to drink with your meal, then these smoothies are the best available options
Only blitz
Pre-chopped ingredient
Pack of five
Price £12.00
Pack of twelve available
No preservative or stabilizer
| | |
| --- | --- |
| Smoothie | Includes |
| Green-protein | MangoPineappleAvocadoKaleSunflower seedsVegan protein pellet |
| Raspberry Rhubarb | Lime juiceAppleRaspberriesRhubarbPomegranate |
| Blueberry chia | Chia seedsBananaYogurt culturesBlueberryCoconut yogurtSunflower seed butter |
| Cucumber melon | GingerSpinachLime juiceGreen melonCeleryCucumber |
| Lean green | LimeAppleGingerSpinachPear |
| Papaya blood orange | Blood orange juiceGingerPapayaCarrotApple |
| Dragon fruit | Lime juiceBananaPurple dragon fruitMango |
| Passion fruit breakfast | PineappleBaobabMangoCoconut yogurtAppleGluten-free oatsSeeded passion fruit |
| Superseed Acai | Flax seedsBananaHempMangoBlueberryAcai |
| Blackcurrant supergrains | Lemon zestBlueberryChia seedsWhite quinoaBananaRed quinoaBlackcurrantsFlax seedsGluten-free oatsHemp seedsYogurt culturesCoconut yogurt |
| Coconut cooler | CoconutMangoBananaPineapple |
| Apple blackberry | MapleBlackberryCinnamonAppleGluten-free oats |
| Orange energizer | GingerMandarinTurmericMangoCarrot |
| Berry beets | BeetrootStrawberryBlackberryRaspberry |
| Green breakfast | BananaLime pelletSpinachFlax seedsKaleGluten-free oatsKaleAvocadoCucumber |
| Banana cacao | Cacao nibsBananaGluten-free oatsNut-free peanut butterSunflower seed butter |
| Berry breakfast | Maple and cinnamon pelletBananaCoconut pelletBlueberryGluten-free oatsraspberry |
| Berry blast | FlaxBananaBlueberryStrawberry |
| Supergreen | Wheatgrass pelletPineappleSpinachMangoBroccoliAvocado |
MINDFUL CHEF RECIPES REVIEWS
Using the healthy recipe search library, you can find many (more than 800) tasty recipes. Browsing the procedures is entirely free. Thus, if you want to have a unique and nutritious recipe for your meal, consider the site. You can even choose between cuisines, food groups, cooking time, and season as per your choice. From chicken to beef to healthy salads, you will get everything here.
HOW TO CONTACT?
To complain or simply contact Mindful Chef Ltd UK, you can use these details given below.
Telephone number: 020 3950 0455
Email address: hello@mindfulchef.com
Postal address: 1 Enterprise Way, London, SW18 1FZ
RECIPE BOX DELIVERY SERVICE
This section will cover everything related to the delivery of the meal box. These are some of the frequently asked questions about the delivery service. We hope that you will be clear about the box arrival queries at your doorstep.
When will my box arrive at the location?
You can expect your delivery from 8-am to 7-pm. Moreover, the customer will get an eta on the delivery day, mostly by 1-pm. However, you don't need to be present at the location for receiving the box. The food will remain fresh in the box kept at your place.
Will, the user receive delivery notifications?
Depending on the contact given, you will get an email or text to ensure the box safely delivers to your address. However, by installing the DPD application, you can even give the rider instructions for the delivery place.
Is nationwide (including Wales, Scotland) possible?
The mindful UK tends to deliver multiple boxes within the UK during the entire week. But there are certain Scotland parts which cannot get 24-hr courier service. Thus, having meal boxes is not possible in these areas. The Channel Islands, Northern Ireland, Isle of Man, and the Isle of Wight cannot enjoy this service. You can have a look at the prohibited locations on the site.
Mindfull Chef RECIPE BOXES REVIEWS
Whether it be any meal, each of them is gluten-free and 100% dairy. These recipes are free from stodgy carbs and a reward for your healthy lifestyle. The company only uses organic and best ingredients. The ingredients come from British farms that ensure sustainability and excellence. Whenever you purchase a box, the company donates a meal to a needy child.
You can even use the recipe filter-search bar to get tasty and easy cooking methods. It is possible to cancel, pause, skip, or schedule the deliveries as per your need. These recipe boxes contain:
Step-by-step easy cooking guidelines
Premium-quality meat
Recycled denim insulated packing – keeps cool
No food waste due to precise ingredients
Weekly meal box
CONCLUSION
Summing up everything in a few words, from being nutritious to healthy, these food boxes by Mindful Chef Ltd are a must-have meal plan for people willing to spend a quality life. These dishes are a perfect treat for you. It will make your meal times more tasty, delicious, and lip-smacking. We hope that until now, you must have finalised your weekly plan and food items. Have a delightful and healthy day!
You May Also Like,
Top Best Air Fryers, BarkBox Reviews