This page may contain affiliate links. If you purchase through these links, we may receive a commission. This doesn't affect the opinions or assessments of our editors.
The Semi-Annual Free Foil Event | Enjoy 20% Off All Foil Pressed Card & Gifts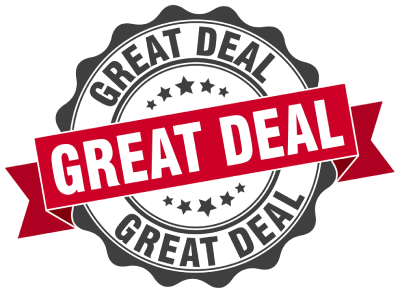 15% Off When You Spend $100+ Holiday Cards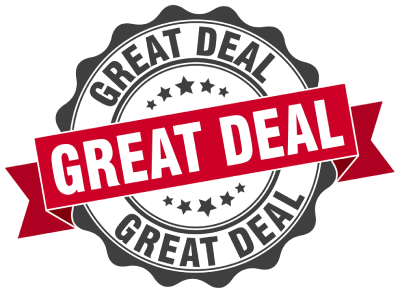 Enjoy 30% Off Holiday Cards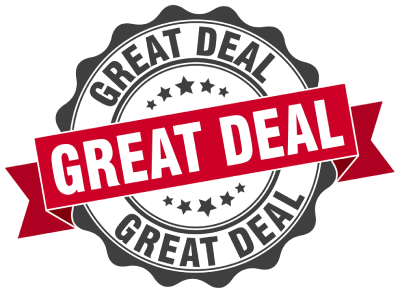 Stationery Ships Free With Framed Art & Home Decor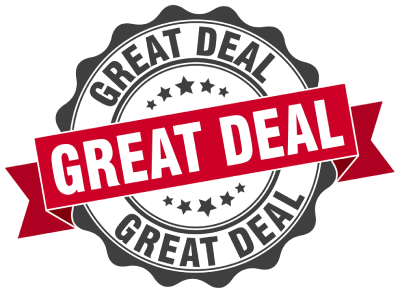 Sign Up And Get 20% Off Your First Order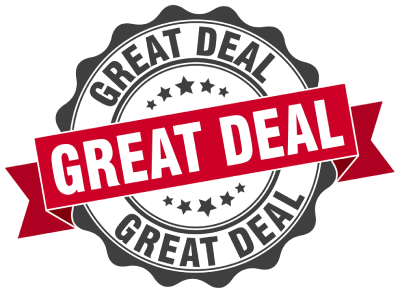 As a designer and artist who has been professionally working with couples on their wedding stationery and anniversary gifts for over five years, I know a fair amount about stationery. I recommend online printers to a lot of my clients, so this year I did a thorough analysis of the printing landscape to update my recommendations. I ordered samples from the most popular companies and compared them in terms of quality, price, speed, and extras. Here's my honest review of
Minted
and whether I think it's a good choice for your wedding invitations.
When compared to other printing and wedding invitation companies, Minted is by far the best quality option for your big day. In analyzing price, quality, reliability, and extras, Minted is an excellent option for couples willing to spend a little bit more to get a high quality product.
Overall, Minted costs more than the average and delivers a lot more value than the other companies we reviewed. If you're ready to check out Minted, you can click here to view all of their wedding invitation designs. Keep reading to learn more about why I recommend Minted for your wedding.
Price
Minted's higher price of $2.34 per invitation and envelope is almost double the average of its competitors in the wedding stationery space at $1.18 per invitation and envelope.
Here's why I think it's worth that higher price tag:
Minted's standard offering for paper is the equivalent of many of the competitors more premium paper options.
They include free extras like envelope addressing and a matching wedding website.
Their designs are far and away superior to their competitors. The designer community on Minted is unmatched.
Minted Versus Shutterfly
If you were to get the same quality product and extras at another company, what would it cost? Check out my comparison below of Minted and Shutterfly – one of the more expensive companies on the list versus one of the least expensive companies.
Printing Company
Cost for Standard Invitation and Envelope (non-discounted)
Discounted Price of Standard Invitation and Envelope
Cost for Guest Addresses Printed
Cost for Return Address Printing
Shipping
Minted
$2.46
$1.97
Free
$0.65 per envelope
$7.95 (Free with $10 off sample code)
Shutterfly
$1.09-$2.98
$0.55-$1.49
$0.29-0.46 per envelope
Included with guest address printing
$10.99
(Free over $79)
Minted versus Shutterfly wedding invitation comparison
At Shutterfly, one of the cheaper companies on the list that can print addresses on the envelope, the pricing starts around $1 per invitation and envelope. By the time I added envelope printing designed in a way similar to Minted's however, it ended up costing me $3.28 per set – discounted automatically at the time of writing to $2.40 per set. That's fairly close to Minted's $3.11 for the same thing – an invitation, envelope, free printed addresses for your guests and the optional additional cost of a return address. With a discount that you can easily get by signing up for Minted's email list, Minted is almost exactly the same price ($2.48 per set). Shutterfly's shipping was also $3 higher than Minted's but both offer options for free shipping depending on the time of year with a discount code.
Ultimately, you can get the Shutterfly costs down way below Minted's if price is your only concern. But if you want to add on extras like envelope printing, your costs are similar enough that you should choose the company with higher quality printing to get more with your money.
Does Minted Have Sales?
In short, there are many ways to save money on Minted invitations and take advantage of sales. They offer smaller sizes at a discount and offer an additional discount for signing up for their email list or by requesting a free sample. You can save 30-45% off the average invitation price of $2.34 per invitation and envelope set.
Because they have one of the highest prices, it's worth talking about how you can save money at Minted if you are on a budget. First, you can get a smaller version of the same designs (4.25 x 6″) for a discount. Each invitation and envelope would cost you $2 instead of $2.34 for 100 invitations. That's a savings of 15%.
Second, you can get an additional discount of 15-20% just by requesting a free sample kit or signing up for their email list. That gets your cost down to $1.60 per invite and envelope set. All of a sudden, you're a lot closer to that average of $1.18 per invitation and envelope set with the added benefits of Minted.
Trending Designs
The designs on Minted are truly beautiful and in many cases works of art in their own right. That's because of Minted's artist community. Minted sources their designs by hosting regular competitions that designers can enter their work into in order for a chance to be selected as a Minted design.
Custom Watercolor Stationery Set
Personally, I find this a bit exploitative to artists to essentially ask them to design work for free in the hopes of being selected and paid. But with so many open marketplaces like Etsy and Zazzle that require hundreds of designs to be made and the onus is on the designer to drive their own traffic and sales, the Minted way is not necessarily worse for the artist.
Quality
I personally can't get over the quality of Minted invitations and their accessories. The printing is clear and crisp, the paper has a wonderful feel to it, they offer luxurious extras like gold foil, embossing, and even custom artwork of your venue if you're willing to fit it into your budget.
Even the quality of their free sample pack is above and beyond what the other companies offer. They send you an entire box full of invitation samples, addressed envelopes, and paper samples. Or you can order a sample of a specific design you have your eye on.
You truly get what you pay for with Minted.
Are Minted Cards Worth It?
Minted Cards are some of the best on the market. I think it's absolutely worth it for the price based on the high quality printing and materials, and the included extras like free envelope addressing and wedding website.
Our only complaint, and it is minor, is that they print their logo on the envelopes and there's no option to remove it. It's small and on the back flap so it's not a huge deal for most people. But given the fact that it's one of the most expensive options for printing your wedding invitations, they should give you the option to remove their advertising if you don't want it on your stationery.
Wedding Website
Minted offers a free matching wedding website with all of their invitation options. This is a great perk if you want everything to match and to track RSVPs all in one place.
You can take a look at their wedding websites and grab your free one here. You'll even earn a $50 credit towards your stationery if you sign up for a wedding website first. That $50 credit makes Minted a lot more affordable compared to the other companies on the market.
Does Minted Have a Registry?
Minted does not offer its own registry but you can easily add a link to one on your free wedding website. It's easy to find and add as part of their initial set up. They walk you through 9 easy steps as part of their Quick Start wedding website set up and adding your registry is one of the included steps.
I'll be working on a full review of wedding websites in future posts so check back for more details.
Matching Day of Items
Minted offers a wide variety of matching day of items and accessories to elevate your wedding invitation suite. Here's a sample list of what they offer:
RSVP Cards
Directions / Details Cards
Belly Bands
Thank You Cards
Wax Seals
Place Cards
Menu
Table Numbers
Wedding Programs
Favor Tags
Favor Stickers
Favor Boxes
Seating Charts
Welcome Signs
Chair Signs
Door Signs
Napkins
Other Decor Items
Gifts for the Wedding Party
Custom illustrations and designs
With this extensive list of accessories you can create all of the items for your wedding in one place and have everything match. If you're anything like me, having different fonts for all of your items drives me crazy. This way you can design your invitations then add on a seating chart, welcome sign, or program all with the same artwork or design.
Does Minted Print Addresses on the Envelopes?
Minted will print your guest addresses on your envelopes for free. It's an included service with any of their designs. To add your return address, they do charge $0.65 per envelope.
This is an incredible perk. Many wedding stationery companies don't offer this or they charge you extra for the convenience. It really makes a big difference in how your invitations look when the address is printed on them instead of written by hand unless you have killer handwriting and a lot of extra time on your hands.
| | | |
| --- | --- | --- |
| Wedding Stationery Company | Envelope Addressing Available | Price To Address Envelopes |
| Minted | Yes | Free guest addressing, $0.65 for return address |
| Magnet Street | Yes | $1.16 per envelope |
| Zazzle | No | N/A |
| VistaPrint | No | N/A |
| Walmart Photo | Yes, return address only | Free |
| Moo | No | N/A |
| Shutterfly | Yes | $0.29 per envelope |
| Costco | Yes | Free |
| Staples | No | No |
| Fedex | No | No |
| Canva | No | No |
| Amazon | No | No |
We're not sure why they charge for adding a return address on the back of the envelope. They could easily offer return address printing on the front of the envelope without an added cost to them for labor or other resources that might be required to print on envelopes double-sided. My only guess is that this is a marketing tactic for them. If you want guest addresses printed for you, you'll be delighted that it's free and likely will want your return address as well. Which then turns out not to be free so your choices are to add it on now that you're deep into the process or purchase a stamp from someone else to add it on later, or of course leave off your return address. You're more likely to just spend the extra $0.65 per envelope.
Does Minted Send Cards For You?
Minted does not send out cards for you or apply postage. If you order from Minted, you'll have to add that task onto your to do list.
It's rare that printing companies send out the invitations for you but here is a list of all the companies that do it.
Free Samples
Minted offers a free sample pack showcasing all of their paper options as well as some premium options like gold foil, ribbon, and wax seals. Their sample pack is far and away the fanciest. It comes in a cardboard box full of goodies and really breaks down all of the options available to you from paper to envelopes to custom illustration add-ons.
They also offer customized samples for free. So you can see exactly how a certain design will look or how a save the date will look with your information and photo.