Up To 25% Off Entire Order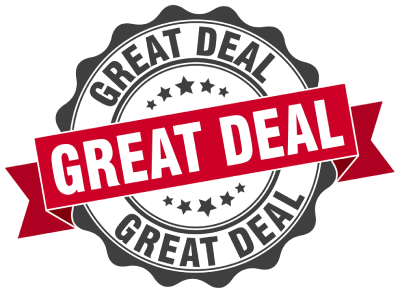 Enjoy $50 Off When You Spend $200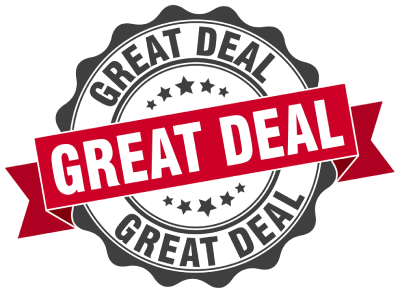 Get 35% Off Women's Swimsuit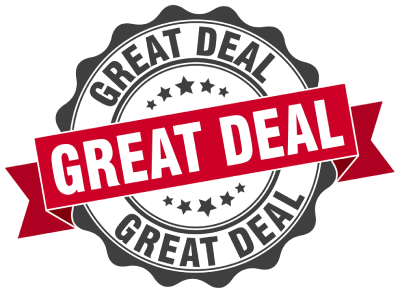 Free US Shipping & Returns On All Orders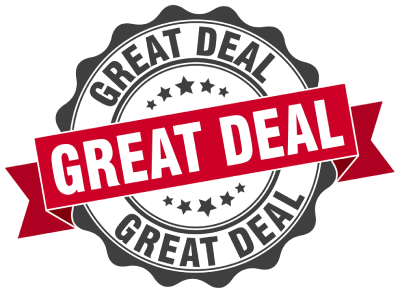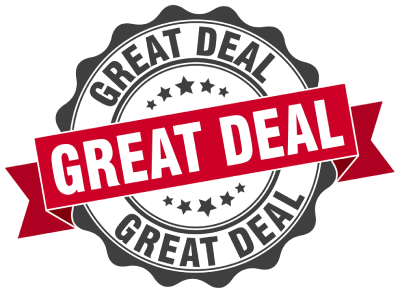 Subscribe To Get Updates And Offers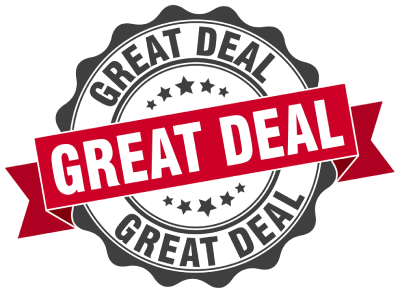 Ideal for backstrokes, butterfly, or freestyle, Miraclesuit combines function and fashion through its unique collection of swimwear. It's far from the athleisure aesthetic, as this apparel company offers intricate designs that are full of bright patterns and bedazzled prints.
With a selection this stunning, it should come as no surprise that Miraclesuit is considered a summer must-have by several beach-goers. They're featured in several magazines, including US Weekly, CNN, and Good Housekeeping. In addition, the brand boasts an impressive following of 24.3k on Instagram.
If you're gearing up for hot girl summer, we suggest that you stay tuned for this Miraclesuit review. We'll take a closer look at the brand, its products, customer ratings, promotions, and more to help you decide if they're worth checking out.
Overview of Miraclesuit
Like finding a perfect pair of jeans, swimsuit shopping is a headache and a half. More often than not, it's a tiresome mess of expense, inadequate fabrics, and ugly prints. To top things off, most options feature a bulky design that's quite unflattering to wear. Unless you're keen on rocking that itty bitty yellow polka dot bikini, Miraclesuit can help you "look 10lbs lighter in 10 seconds."
Founded in 1937 in Pennsylvania, Miraclesuit works to empower women no matter their shape or size. The brand utilizes Miratex as its prime fabric, which is designed to offer support and coverage without the need for lining or underwires. Today, the company is headed by president Susan DeMusis.
In an inspiring note left by the brand, Miraclesuit states that it'll continue to induce confidence through its swimwear collection. "Our design team's strategic use of shirring and draping emphasizes your curves and draws the eye away from areas you would like to de-emphasize. This season we are inspired by bold graphic patterns, engineered florals, European inspired prints, new takes on animal skins and classic dots."
Before we get into this Miraclesuit review, let's go over some initial highlights:
Highlights
A wide variety of swimsuits and activewear to choose from
More slimming and flattering options than leading swimwear brands
Offers a large size range from 6 to 20
Free shipping on orders $100 or more
Provides international delivery
If you're looking to make waves at the next beach party, it's time to take a deep dive into Miraclesuit's collection. This apparel brand is home to several summer must-haves, including one-pieces, tankinis, and bikinis.
Compared to most alternatives that usually come in 'one-size fits all,' customers can search for suits designed for their body types. This includes swimwear catered to bra sizes, long torsos, and more.
We should also mention that Miraclesuit sells activewear as well. So in case it's time to leave the pool, customers can don a fashionable pair of leggings on the way back home.
From exotic-themed prints to jewel-like patterns, this Miraclesuit review will feature a few of the brand's bestsellers that are worth a second glance.
Miraclesuit Review
If we were to summarize the essence of Miraclesuit's collection, it's bright, vibrant, and ideal for wearing for an exotic getaway. Of course, not all of us can afford a month-long trip to the Bahamas, but we can at least look the part.
From cheetah print one-pieces to ruffle tankinis, this Miraclesuit review will spotlight a few of our favs within the brand's website.
Miraclesuit Swimdress Marais Review
If the Swimdress Marais suit was any longer, I would've never guessed it was for the beach. This extravagant one-piece features a plunge-style neckline, an open back, and a cinched-in accent to help flatter your figure.
For added detail, it showcases a twisted front to help gather in the waist. It's definitely a more conservative take of the average bathing suit, but by no means are we calling it boring.
Instead, the Miraclesuit Swimdress Marais works wonders in slenderizing your figure while providing ample support. It's made out of Lycra Xtra Lite spandex, which helps give the suit more structure and flexibility when worn.
Offered in colors black and purple, make a big splash at your next beach get-together with the Swimdress Marais for $198.
Miraclesuit Madero Review
It's sweet, sexy, and super flattering. What more can you want from a swimsuit? The Madero one-piece leaves it up to the imagination—if you catch my drift.
Compared to those itty bitty bikinis, this set features a classic v-neckline, a wide back scoop, and see-through mesh peeking out through its bandage-like design. If anything, this swimsuit is the physical representation of 'wink wink, nudge nudge.'
Supported by a sneaky underwire, trendsetters can wear this number during beach volleyball or other high-activity events. While the Miraclesuit Madero one piece is offered in midnight blue and turquoise, we suggest playing it sultry (and safe) with black instead.
Currently, this stunning beauty retails for $188.
Miraclesuit Swimdress Solid Celine Review
Is it just me, or are you getting Greek toga, Aphrodite vibes from the Swimdress Solid Celine suit? It's probably due to the cinched-in knot at the hip, which works wonders in defining the waist.
The gorgeous one-piece features a peek-a-boo bikini bottom for some added spice, but I wouldn't say that this is the most sultry number from Miraclesuit's collection. If anything, I imagine Audrey Hepburn rocking this suit in Two for the Road.
In terms of construction, the Miraclesuit Solid Celine one-piece is made out of Magitex fabric, which allows for more movement and flexibility. With a number this stunning, you can expect to pay $182 for the Swimdress Solid Celine suit at checkout.
Miraclesuit Spotted Norm Jean Retro Review
Let's roll the clock back to the 1960s. The Spotted Norm Jean Retro swimsuit is the modern-day version of the itty bitty yellow polka dot bikini, but with purple and blue speckles instead.
This flirtatious number showcases a criss-cross band for the bra and ruched detailing for the bottoms. Together, these features help in accentuating the waist, hips, and bust.
Like most of the brand's swimwear collection, the $92 Miraclesuit Spotted Norm Jean Retro bikini is made out of Lycra Xtra Life spandex. In terms of styling tips, we highly recommend a bombshell-style hairdo and a 60s inspired head wrap to help finish off the look.
Miraclesuit Tummy Control Athleisure Leggings Review
If it's too cold to hit the pool, you can still enjoy what Miraclesuit has to offer. Reserved for off-beach days, the Tummy Control Athleisure Leggings provide the same fit and quality found in the brand's swimsuit collection. These flattering bottoms feature a ComfortTech band and a super soft spandex blend ideal for yoga or lounging.
Best of all, the Miraclesuit Tummy Control Athleisure Leggings are excellent in hiding any panty lines or food babies. It's also super slimming on the legs, as it can help you achieve that supermodel figure without any work involved.
The Tummy Control Athleisure Leggings currently retail for $68 and are available in 4 different designs.
Miraclesuit Mendhika Avanti Review
Take this as a sign to book the nearest stay-cation in Montenegro or Bali. The Mendhika Avanti swimsuit is strictly reserved for exotic beach destinations only. This exquisite bandeau showcases a stunning floral design on either side of the one-piece.
On the front, it features an intricate, henna-esque pattern in black and red. It's slim-fitting, proportional, and ultra-flattering for any overseas vacation.
If you're not a fan of tube tops, the Miraclesuit Mendhika Avanti one-piece also comes with detachable shoulder straps for added support. Made out of Lycra Xtra Life spandex, this hot girl summer must-have checks out for $188.
Is Miraclesuit Worth It?
Miraclesuit is definitely worth the hype. This online boutique cares about quality and fit compared to swimwear brands that don't pay much attention to construction or material.
What makes them especially unique from the competition is the company's use of Miratex and Lycra. It's form-fitting, ultra-flattering, and most importantly, empowering to wear. If you don't believe us, we recommend taking a second glance at the customer reviews.
Of course, Miraclesuit is far from affordable—as most of its swimwear collection retails for over $100. On the other hand, you're paying for quality that can last for several vacations. Overall, this Miraclesuit Review recommends that you shop ahead for hot girl summer by supporting this family-owned boutique.
Miraclesuit Promotions & Discounts
This Miraclesuit Review found out that customers can take $50 off their first order by signing up for the brand's newsletter. They also have a sale outlet, in which select designs are offered at a discounted price. Lastly, you can text SWIMSUIT to 61826 to receive a discount on the company's website.
Is Miraclesuit sustainable?
This Miraclesuit Review found out that they do offer a sustainable swimwear collection on its website. This includes the Eco Peace and Eco Swim categories.
Does Miraclesuit ship internationally?
Yep! Miraclesuit ships to several countries outside of the United States. With that being said, they do not deliver to China, Russia, and Ukraine.
What is Miraclesuit's Shipping Policy?
This Miraclesuit Review is happy to report that they offer free shipping on orders that total $100 or more. Anything below this amount is charged a flat fee of $8. They also provide other delivery options such as 2nd Day Air and Next Day Air. To help keep tabs on your purchase, the brand will issue a tracking number via a confirmation email.
What is Miraclesuit's Return Policy?
Miraclesuit offers a 30-day window for customers to send back their swimsuits. The brand also provides a free shipping label for buyers to use. To initiate this process, you must access the return portal located on the company's website.