This page may contain affiliate links. If you purchase through these links, we may receive a commission. This doesn't affect the opinions or assessments of our editors.
Special Discount | $15 OFF Storewide - Exclusive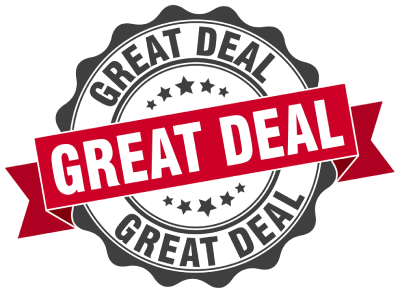 Buy Any One And Get 10% Off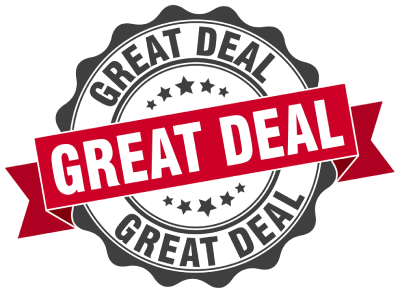 $25 Discount ON Men's And Women's Watches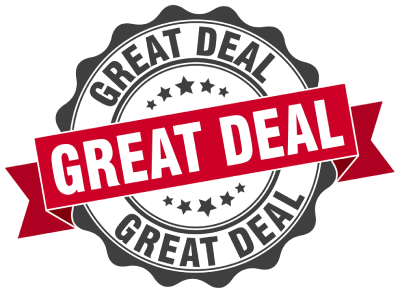 Up To 50% Off Men's Watches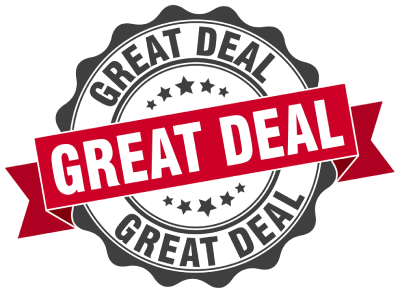 Free Shipping On All Orders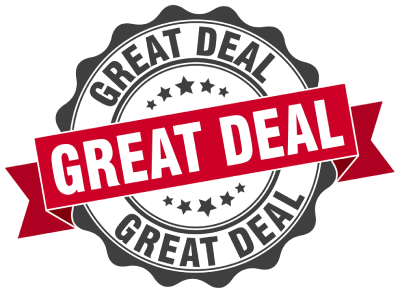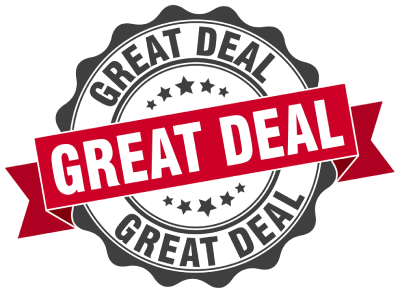 Sing Up And Save 15% On Your First Order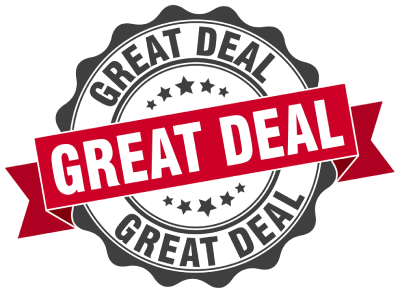 It's easy to get lost in the day if you don't have a watch to help you keep track of time. Obviously, you could rely on your phone to tell the time, but that robs you of the chance to improve your outfit. Plus, most phones aren't waterproof.
Nixon Watches produce time-telling tiddlywinks that can remedy both issues. Their designs cover a wide variety of situations and many of their items are built to endure the elements. That means you can safely hop into a pool without the dread of submerging your phone in chlorine.
You don't have to be an adrenaline junkie to scoop up a Nixon Watch. Just ask one of their 672k Instagram followers.
Or, better yet, read through the entirety of our Nixon Watches review. You'll learn about the brand's history, their vision, their best-selling products, their customer reviews, and even a few ways that you could save yourself a bit of change on your first purchase.
Overview of Nixon Watches
You can probably guess Nixon Watches' vibe just from the names and home base of their creators.
Founders Chad DiNenna and Andy Laats created Nixon Watches in Encinitas, California in 1998. Talk about contextual clues, eh? Late 90s, California, Chad, Andy—throw in a surfboard and a pizza and you've got the perfect concoction for chill vibes.
That was certainly the case when the company began. They started producing watches that were sold by sport shops and designer watch retailers. Since then, they've trimmed their proverbial sandy blonde locks of hair and started wearing suits.
What we mean by that is that Nixon Watches evolved out of sport stores and began distributing their products across the globe. While some of their items still carry that laid-back surfer vibe, many of them adhere to classic sensibilities.
Plus, they make more than just watches now. They have an entire clothing line replete with headwear and accessories.
Their expanding product line has led Nixon Watches to make products in collaboration with world-name entertainers like Metallica and properties like Mickey Mouse and Star Wars.
That's an impressive level-up from a couple of dudes who wanted nothing more than to know when was the best time to hang ten. For more impressive stats, this Nixon Watches review will cover some of the company's notable features:
Highlights
Offers a robust array of watches for men and women
Customers can design their own watches
Acclaimed fashion products
Financing options available
Free returns
We won't cover everything the company produces, mostly because they produce a huge variety of items. Beyond watches for men and women, Nixon Watches also sell clothes, bags, accessories like wallets and belts, headwear, and even provide customers the opportunity to design their own watches.
Nixon Watches Men's Review
Do you have a second to spare? How about two? If so, then parse through the brand's best-selling watches for the dudes in your life. The items featured in this part of our Nixon Watches review are some of the brand's glowing men's offerings.
Nixon Watches Time Teller Review
We love a product that proclaims exactly what it is. The Nixon Watches Time Teller tells time. It describes itself as simply as it needs to. That's the mantra Nixon followed when they developed this item.
The Nixon Watches Time Teller is simple in its design. It has a minimalist look that's meant to capture the feel of century watches. You can equip it with either a leather band for a classic look or flex a bit by strapping up with its metallic bracelet.
This watch also comes in almost two dozen different colors, from basics like black or gold to more opulent combinations like ocean blue and silver.
Regardless of which color you select, this watch can be yours for $115.
Nixon Watches Sentry Leather Review
Historically, a sentry's role in the military was to stand guard. With its stainless steel case, hardened crystal, and 100-meter water rating, the Nixon Watches Sentry Leather can protect you from ever being late again.
This watch is as classy and suave as George Clooney sipping a whiskey on the rocks. There's a timeless presence to the Nixon Watches Sentry Leather.
If timeless isn't your vibe and you want something more, let's say, daring, then you can select one of this product's multiple available colors.
This item also has a thick leather strap to give your look an added layer of maturity. Up your style game with the Nixon Watches Sentry Leather for $175.
Nixon Watches Re-Run Review
Analog watches will always have a place in menswear. That's evident enough from the previous two watches we covered in this Nixon Watches review. But it's 2022. Computers are everywhere. Digital designs can be timeless too. Case in point, the Nixon Watches Re-Run.
This product harkens to the past with its chunky digital display while paying tribute to everlasting design sensibilities. Its stainless steel strap is an enduring emblem. Its regality shines through its six available colorways.
The Nixon Watches Men's Re-Run is more than eyecandy. It's a functional beast too. This watch has a digital calendar, an alarm setting, a stopwatch, and a light all built in.
Capture the careless spirit of the past with grace for $125.
Nixon Watches Women's Review
Scoot over boys. Nixon Watches smash the outdated idea that women should not be permitted to tell time lest they learn when the witching hour occurs. We've assembled the best-selling women's items in this part of our Nixon Watches review.
Nixon Watches Kensington Review
The Nixon Watches Women's Kensington is great for any occasion: dates, business meetings, nights out with your friends, religious ceremonies, or even re-enacting your favorite scene from Midsommar.
That's because the Nixon Watches Kensington combines a sleek design with bold colors. Each of the available colorways (which range from solid black to pairings like rose gold and white) seduce the eyes.
It's a smaller watch, which allows it to slip into nearly any outfit. But if you want to personalize your copy of this product then you can add a custom engraving for – get this – absolutely free.
Sadly, the Nixon Watches Kensington itself isn't free. However, it's got an attractive price tag of $175.
Nixon Watches Siren Stainless Steel Review
If you feel like updating your style to suit modern trends then you should look into the Nixon Watches Siren Stainless Steel. This watch has both versatile functionality and timely trends, making it a double threat.
On the subject of the former, this watch is waterproof up to 100 meters, has a sweeping chronograph, and has the ability to convert into a stopwatch.
In terms of its design, the Nixon Watches Siren Stainless Steel draws from smart-watch trends. It distinguishes itself from its competition with its vast selection of colors, stainless steel case, and soothing digital display.
Hit the beach with this water-ready item for $150.
Nixon Watches Time Teller Acetate Review
Whoa, did this Nixon Watches review just enter the Andy Warhol section? This item conjures feelings of the visual designer's pop art style. It's a little vintage, a little daring, and has a lot of personality.
The Nixon Watches Time Teller Acetate is made from acetate (as you probably guessed), imbuing it with its singular aesthetic design and improved functionality. Acetate is both light and tough. That means this watch can take a punch without weighing a trillion pounds.
Also, acetate is a flexible material. That grants this item a fluidity oftentimes lacking from most watches of this caliber.
You can grab a Nixon Watches Time Teller Acetate in one of six available colors for $125.
Is Nixon Watches Worth It?
A good watch can tie together an outfit. A great watch can tell a story. A phenomenal watch can do both while telling the time.
Nixon Watches seem to accomplish all these tasks. Their prices are much more affordable than other premium watch manufacturers without sacrificing design sensibilities. For those reasons, our Nixon Watches review writers think you should look deeper into this brand.
Nixon Watches Promotions & Discounts
One of the easiest ways to save money is by joining the Nixon Watches Insider's Program. The company will gift you a 10% discount on your first purchase as soon as you use your email to register for the program.
They offer students over 16 years old a 15% discount. Luckily, bookworms aren't the only ones who can save money on Nixon Watches. Military personnel, first responders, nurses, and government workers can obtain that same discount.
Where are Nixon Watches made?
The cases of most Nixon Watches are made in China while their watches are presumably assembled in Switzerland. We're led to believe as such due to the presence of Swiss quartz in their items.
Does Nixon Watches ship internationally?
They sure do! You can gather the full list of countries they ship to (which is most of them, by the way) on their website.
What is Nixon Watches' Shipping Policy?
Nixon Watches ships all their items from their distribution center in Carlsbad, California. Here are the shipping options and their associated costs for US customers:
USPS Ground Shipping – Free of charge, orders arrive within 2 to 7 business days
UPS 2 Day Shipping – $15, orders arrive within 1 to 3 business days
UPS Next Day Shipping – $25, orders arrive within 1 to 2 business days