This page may contain affiliate links. If you purchase through these links, we may receive a commission. This doesn't affect the opinions or assessments of our editors.
Perricone Plus+ Rewards Gift With Purchase at $125, $150, & $200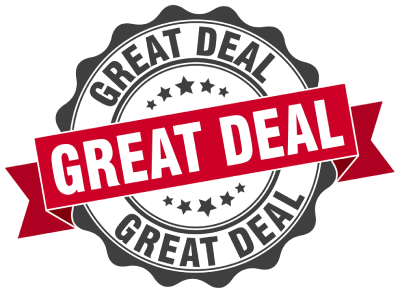 Free Clay Mask When You Buy Any Full Price Blemish Relief Product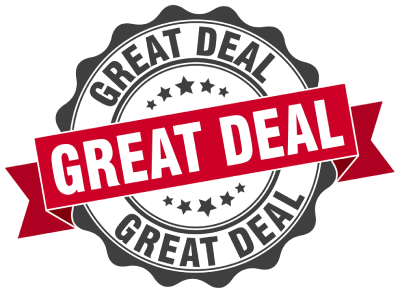 Save 30% on initial Auto Replenishment subscription.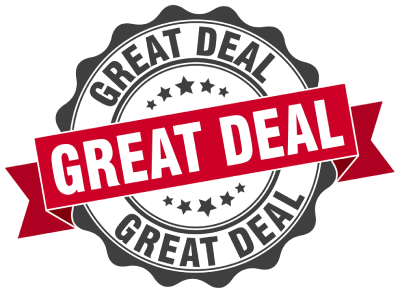 New! Free High Potency Deluxe Firming Kit With Purchase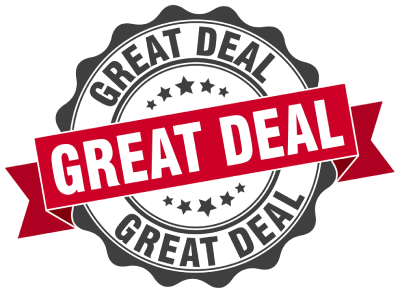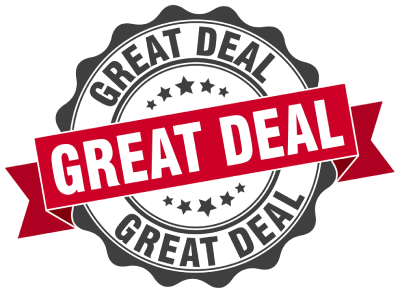 40% Off Recurring Orders of Acne Relief and Supplements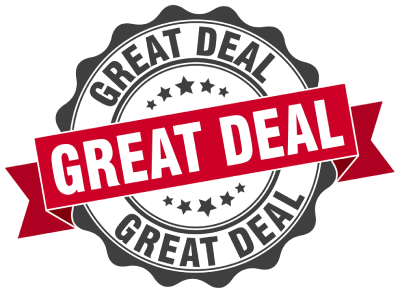 Perricone is a very famous name in skincare, Dr Nicholas Perricone was one of the original proponents of cosmeceutical skincare. He has written several books, including The Wrinkle Cure and The Perricone Promise: Look Younger Live Longer in Three Easy Steps, all about how to stay young for as long as possible. Perricone skincare contains some unusual skincare ingredients, that I'm really interested to try. In this post I'm going to examine the ingredient lists and see what each product has going on.
About Perricone MD skincare-
Perricone MD is a holistic, three-tier skincare and wellness system. This consists of diet, essential dietary supplements and potent topical skincare solutions backed by powerful ingredients, innovative research and extensive clinical and consumer studies
52 skincare products with an emphasis on anti aging
I have the High Potency Classics Intensive Trio to review. This includes small sizes of the Perricone MD Nutritive Cleanser 59ml / 2fl oz, Growth Factor Firming & Lifting Serum 15ml / 0.5 fl oz and a full size Hyaluronic Intensive Moisturiser 30ml / 1 fl oz.
The links in this post are affiliate, which means that if you click the link and spend, then you will be supporting my blog. The products are gifted which does not affect my opinion.
Perricone Nutritive Cleanser Review
Ingredients list– Water/Aqua/Eau, Sodium Laureth Sulfate, Cocamidopropyl Betaine, Lauryl Glucoside, PPG-2 Hydroxyethyl Coco/Isostearamide, Dimethyl MEA, Thioctic Acid, Fragrance/Parfum, Magnesium Aspartate, Zinc Gluconate, Ethylhexylglycerin, Copper Gluconate, Disodium EDTA, Sodium Chloride, Citric Acid, Phenoxyethanol
Notable ingredients run through-
Sodium Laureth Sulphate– aka SLES, a foaming agent, it's less irritating and drying than it's sister SLS.
Cocomidopropyl Betaine, Lauryl Glucoside, PPG-2 Hydroxyethyl Coco/Isostearamide– Mild foaming ingredients
Dimethyl MEA– also known as DMAE, There is some scientific research to show that DMAE actually firms the skin by toning the facial muscles (Grossman, 2005). It also acts as an antioxidant which we know helps prevent sun related aging
Thioctic Acid– aka Alpha Lipoic Acid is a molecule that naturally occurs in the skin. There is some evidence that ALA can help with lines and other signs of aging (Matsugo et al, 2011). It's also an antioxidant
Magnesium Aspartate– for skin conditioning
Copper and Zinc Gluconate– Help kill bacteria and increase skin healing
Nutritive Cleanser come in an attractive matte brown tube. It's a water based clear foaming gel cleanser. If you have read my mega post on cleansers, you will know that water based foaming cleansers are good for oily skins or as a second cleanser after removing heavy makeup or sunscreen with an oil based product. This Perricone cleanser has a gentle foam and a quite pronounced powdery smell. I'm famously not a big lover of fragrance in skincare. It's not so much of a big problem in cleanser as it's going to be rinsed off, but if you are eczema prone or very sensitive to perfume this one might not be for you as the smell is quite pronounced.
I like that there are nice skincare ingredients in the Nutritive cleanser. The Copper and Zinc Gluconate will help with blemish prone skin. I'm not sure if there will be much benefit from the DMAE and Alpha Lipoic as they will be rinsed off. I'm not a big user of foaming cleansers as my skin is quite fragile in general from using Tretinoin on a daily basis, but Nutritive Cleanser doesn't leave my skin feeling overly tight or dry. Make sure you use a hydrating toner straight after cleansing to prevent any water loss.
Growth Factor Firming & Lifting Serum Review
Ingredients– Water/Aqua/Eau, Butylene Glycol, Heptyl Undecylenate, Lecithin, Alcohol Denat., Polymethyl Methacrylate, Niacinamide, Pentaerythrityl Adipate/ Caprate/Caprylate/Heptanoate, Phosphatidylcholine, Ascorbyl Palmitate, Hydrolyzed Egg Shell Membrane, Tricaprylin, Retinol, Tocopherol, BHT, Hydroxyethyl Acrylate/Sodium Acryloyldimethyl Taurate Copolymer, Dipropylene Glycol, Acrylates/C10-30 Alkyl Acrylate Crosspolymer, Cetearyl Alcohol, Stearic Acid, Caprylyl Glycol, Glyceryl Stearate, PEG-100 Stearate, Spermidine, Sodium Polyacrylate, Phenoxyethanol, Fragrance/Parfum, Limonene, Linalool, Hydroxycitronellal, Citronellol, Benzyl Alcohol, Geraniol.
Ingredient analysis-
Butylene Glycol– makes skincare fell nice
Heptyl Undecylenate– a naturally derived moisturising ingredient
Lecithin is a fantastic skin conditioner. It moisturises the skin, helps other ingredients absorb better and gives the product a lovely feel.
Alcohol– helps skincare ingredients dissolve, can be drying
Polymethyl Methacrylate– gives the skin a blurring effect and improves texture of the product
Niacinamide– A well known and loved B Vitamin. Niacinamide is fantastic for skin. It helps with lines, dryness, inflammation, discolouration, you name it
Pentaerythrityl Adipate/ Caprate/Caprylate/Heptanoate– A highly stable moisturising ingredient
Phosphatidylcholine– A naturally occuring substance that helps other actives to absorb, it also helps support the skin barrier and speeds up healing
Ascorbyl Palmitate– A Vitamin C derivative, works as an antioxidant
Hydrolyzed Egg Shell Membrane– There is actually good research that ingesting Hydrolyzed Egg Shell Membrane can help improve the appearance of skin which is interesting (Kalman &Hewlings, 2020). In skincare, it works as a moisturiser.
Tricaprylin– An emollient
Retinol– A Vitamin A derivative that helps with aging, lines and sun damage
Vitamin E– An antioxidant
Spermidine– May help with barrier function
There are a lot of great ingredients here, this was the product I was really keen to try. There are lovely vitamins, emollients and barrier supportive ingredients. Unfortunately, Growth Factor Firming & Lifting Serum also contains a lot of fragrance which I'm not so keen on. I know a lot of people are perfectly happy with a perfumed product but my skin doesn't love it unfortunately.
Growth Factor Firming & Lifting Serum comes in a nice matte brown glass pump bottle. The serum has a lovely gel texture and a slight yellow colour. As you apply, it blends to a liquid texture and feels beautifully emollient. It has a very strong fruity smell, it almost smells of mangoes. I haven't been able to use it solidly to give it a good skin trial because of the perfume irritation, but short term I could see straight away that it plumped my skin and smoothed my fine lines.
Essentially Growth Factor Firming & Lifting Serum is a good serum, but it has a big drawback for me. If they did a fragrance free version that would be great.
Perricone Hyaluronic Intensive Moisturiser Review
Ingredients– Water/Aqua/Eau, Dimethicone, Glycerin, Pentylene Gycol, Niacinamide, Butylene Glycol, Caprylic/Capric Triglyceride, Ammonium Acryloyldimethyltaurate/VP Copolymer, Butyrospermum Parkii (Shea) Butter, Squalane, Sodium Hyaluronate Crosspolymer, Benzyl Alcohol, Urea, Tetrahexyldecyl Ascorbate, Bisabolol, Dimethyl MEA, Styrene/Acrylates Copolymer, Dimethicone/Vinyl Dimethicone Crosspolymer, Carbomer, Sodium Polyacrylate, Phosphatidylcholine, Hydrogenated Lecithin, Citric Acid, Allantoin, Hyaluronic Acid, Polysilicone-11, Triacetin, Xanthan Gum, Tocopheryl Acetate, Sodium Chloride, Phenoxyethanol, Rosmarinus Officinalis (Rosemary) Leaf Extract, Sodium Lactate, Lactic Acid, Serine, Sorbitol, Potassium Sorbate, Sodium Benzoate, Sodium Hyaluronate, Docosahexaenoic Acid, Magnesium Aspartate, Zinc Gluconate, Copper Gluconate.
Notable Ingredients-
Dimethicone– A silicone which gives a silky feel and helps trap water into the skin
Glycerin– A humectant which draws water to the skin
Pentylene Gycol– Gives the product a silky feel
Niacinamide– A B Vitamin with many proven anti aging effects
Butylene Glycol– Gives skincare a pleasant slip
Caprylic/Capric Triglyceride– A naturally derived emollient
Ammonium Acryloyldimethyltaurate/VP Copolymer– Creates a film and thickens the product
Shea butter– A rich plant butter that moisturises and helps to trap water in the skin
Squalane– A hydrocarbon derived from olives that moisturises and helps with skin healing
Sodium Hyaluronate Crosspolymer, Sodium Hyaluronate & Hyaluronic Acid– A Hyaluronic Acid derivative that hydrates the skin
Urea– A natural moisturising factor produced by skin, it deeply moisturises and helps to exfoliate the skin
Tetrahexyldecyl Ascorbate– A Vitamin C derivative, it may help with hyperpigmentation. It's definitely an antioxidant, and the more antioxidants we can get on our skin the better. Antioxidants help prevent aging caused by free radicals
Bisabolol– A skin soother derived from Chamomile
Dimethyl MEA– Firms the skin by increasing muscle tone in the deep skin
Phosphatidylcholine– A naturally occuring substance that helps other actives to absorb, it also helps support the skin barrier and speeds up healing
Allantoin– Skin soothing
Tocopheryl Acetate- Antioxidant
Rosmarinus Officinalis (Rosemary) Leaf Extract– Has a soothing and antioxidant effect
Serine– An amino acid that helps moisturise and support the skin's moisture barrier
Docosahexaenoic Acid– A nourishing Omega-3 fatty acid
Zinc Gluconate, Copper Gluconate– Give an antibacterial effect and help with skin healing
So many gorgeous ingredients! And no fragrance, yey!
Hyaluronic Intensive Moisturiser comes in a jar. This means that the product will inevitably be exposed to air every time you open the container, so you just need to make sure you use it up within it's use by date- for this product that is 6 months after opening. It's also best to use a small spoon or spatula to dispense the product so that you don't introduce anything you shouldn't.
The cream is oil free and has a rich gel texture. It feels lavish and hydrating, it absorbs well and doesn't have any greasiness. I like to make sure that my skin is well hydrated before applying moisturiser so that the beneficial ingredients absorb well and the moisturiser has some hydration to trap in the skin. I think Hyaluronic Intensive Moisturiser would work well as a makeup primer as it has some silicone, it will give a good smooth base.
I think of the three Perricone skincare products I have tried, the Hyaluronic Intensive Moisturiser is my favourite. The ingredients are great, it makes my skin feel moisturised and comfortable and it has no fragrance.