This page may contain affiliate links. If you purchase through these links, we may receive a commission. This doesn't affect the opinions or assessments of our editors.
15% Off Entire Store - Exclusive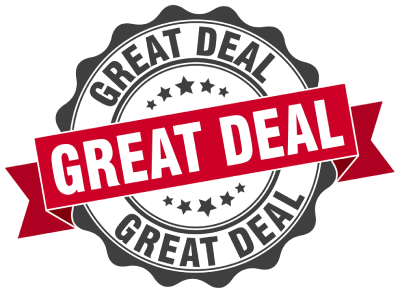 Buy Any One And Get 10% Off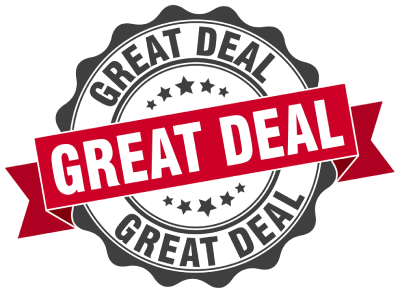 Get Free Delivery On Any Purchases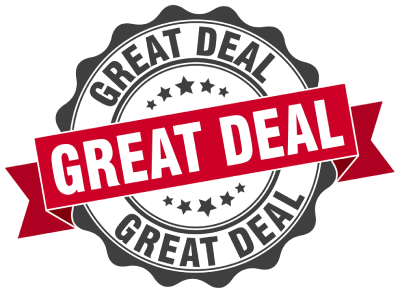 Up To 30% Off Photo Books and Albums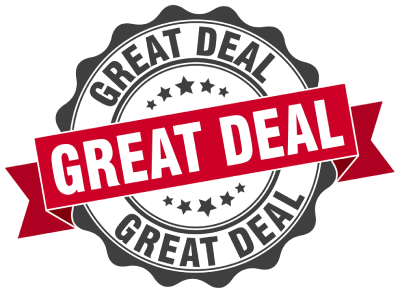 Printique is an easy-to-use online printing service that offers a wide range of unique and personalized gifts, from large wall prints, photo books, calendars, and more. Although they aren't the most affordable service to use, the quality of their prints are top notch, the product packaging is superb, and their photo book product with a wide range of custom designs, excellent paper options and lay-flat construction is one of the best we've seen on the market.
PROS
Well-made products with excellent print quality on high-grade paper
Wall decor is all ready to hang upon arrival
A variety of high quality print types and giftable products to choose from
Many different features and options for customizing products
Great website usability and ordering interface with many helpful features
Ability to upload photos directly from your computer, or import photos from Facebook Instagram, Flickr, Google Photos, Dropbox, or Amazon Cloud. Once your photos are uploaded to their gallery, you also get free, unlimited cloud storage.
JPEG, TIFF and large file formats are supported
A variety of standard and custom sizes to choose from for all their products
Fully editable templates for photo book and intelligent content organization
Superb product packaging
CONS
Free shipping is limited to economy shipping and large metal prints 30×60 and over are not eligible for free shipping
No international shipping available (currently only ships to US and Canada)
Inconsistent quality on some gift products – the mug, ornament and notebook we tested were not as high quality as the prints, photo book and wall decor (the gift category is a new line of items that just launched last month, so they will be making improvements and adjusting which products will continue to be available)
Why I Wanted to Try Printique
With the holiday season just around the corner, I wanted to get a head start on finding unique and memorable gifts for my loved ones. But with the rate of COVID-19 increasing in most parts of the country, visiting family or gathering together during the holidays is a risk most people are not willing to take.
Giving a personalized gift that showcases a cherished memory or special moment is a great way to let loved ones know that you're thinking about them during the holidays without being able to be there physically to celebrate together. Customizable photo books, framed prints, and other unique gifting products that Printique offers is the perfect way to show loved ones that you care and are thinking about them during these challenging times.
What to Consider Before Investing in an Online Photo Printing Service
As you're searching for personalized gifts, you're bound to have come across many different online printing photo services that offer very similar products. Yet even though there's a huge number of different printing services available, it's important to note that not all of them are created equal. When you're deciding which printing service to go with, you'll want to consider which one offers the best quality, value, price, selection of products, ease of use, and protective shipping of your print.
Every photo printing service site has its own pros and cons, so it's good to understand the differences before making your decision. I think it's helpful to consider what you value the most before choosing which photo printing service to go with. Are you looking to create a beautiful piece of art for your home, or are you looking to sell your prints or have them displayed in a gallery? Is this going to be a gift for someone, or are you just looking to print out some casual photos for yourself? Perhaps you want a printing service that does more than just photo prints and want one that has a good reputation for creating photo books or albums?
Regardless of the reasons behind why you're looking to invest in photo prints, let's dive into important qualities to consider when deciding on which printing service to go with, and where Printique fits in.
Overall Value
Photo prints definitely range quite a bit in price, and most of the time, I do believe you get what you pay for. I would be wary of photo printing sites that offer deals that seem "too good to be true," because when it comes to something you'll want to display and cherish for many years to come, or as a gift for someone important in your life, the craftsmanship of the product really does matter.
After using Printique and trying out a wide range of their products, I believe that their fine art prints are at the higher end of the pricing scale, but they also offer great value in all their prints with excellent quality. They also often have sales and coupon offers that make their prints an even better deal. Use the code WITANDFOLLY for a buy one get one free discount on all wall decor!
Furthermore, if you're not 100% satisfied with their print products, you can contact their customer service within 30 days of receiving your order so they can make it right for you. The "Printique Promise" guarantees that they will resolve any issues if your order doesn't meet your quality expectations or is damaged during shipping.
In terms of pricing, their 4-by-6-inch prints start at 31 cents per print, which is in line with some other higher-end printing services, such as Nations Photo Labs (32 cents per 4×6 print) or Mpix (33 cents per 4×6 print). You'll certainly find cheaper prints at places such as Snapfish, or even Walmart or Walgreens, but I'm not sure the quality or customer service holds up.
And as with most other printing services, Printique offers more than just prints. You can order photo books starting at $19.99 for an 8-by-8-inch softcover, and canvas prints starting at $25.99 for an 8-by-8-inch. They also offer metal, wood, and acrylic prints as unique alternatives to the canvas print for you to decorate your home or give as a gift.
Selection of Products
These days, there seems to be a smorgasbord of items that you can have your digital photos printed on – everything from drinkware, clothing, and even shower curtains. Although Printique doesn't offer as many products as some printing services, such as Snapfish (that seems to allow you to embellish anything under the sun), I do think Printique offers more than enough different giftable products to make it a competitive player when it comes to its selection of products.
Printique's selection of products (besides photo prints) include:
Photo Books: Hardcover Books, Leather Books, Fabric Books, Softcover Books, and Mini Books. These are all highly customizable and come in a wide range of sizes, colors and themes.
Photo Albums: Leather Albums, Hardcover Albums, and Metal Albums. I would consider their albums as premium quality and a great way to immortalize special occasions and life milestones, such as a wedding or first baby.
Wall Decor: Framed Prints, Acrylic Prints, Metal Prints, Canvas Prints, Wood Prints, Standout Photo Prints, Giclee Fine Art Prints, and Collages. There's more than enough options in Printique's wall decor selection to fully create your own wall gallery and express your own personal style.
Calendars: Centerfold Calendars, Top-Hanging Calendars, and Desktop Calendars. A variety of calendar types and sizes can be created with Printique's easy-to-use web tool, or you can choose from a premade style to start building out your calendar. Each calendar is handcrafted and professionally inspected for color and density.
Cards: You can build your own custom cards, invitations, or stationary in a variety of sizes using Printique's online card-design tool. You can also choose from a selection of pre-designed cards for a wide arrange of different occasions.
Other Gifts: Photo-imprinted personalized gift items include:

Drinkware – mugs, water bottles, and thermoses
Home & Office – acrylic blocks, coasters, journals, magnetic notepads, and puzzles
Ornaments – ceramic disk ornaments and metal snowflake ornaments
And when it comes to photo prints, Printique offers a wide range of papers to choose from (more than their competitors), with Digital Type C professional quality photo prints using silver halide photo paper and emulsion printing. Their photo prints come in an array of sizes, papers, and finishes including Kodak Endura Luster, Glossy, Matte, Silk, or Metallic; Fuji Deep Matte; and Giclee paper of low, medium, or heavy texture. The latter are defined by higher-quality, finer resolution, and archival paper.
Quality of Products
Printique offers a wide array of print products, and I'd say that the quality also varies depending on the type of product you buy. Overall, I think the higher price tag for most of their offering is well justified by the quality you receive for the majority of their products. The photo book especially stands out, and was by far the highest quality photo book I've ever received (I chose the fabric covered photo book with linen paper, but I can imagine the other options would be of the same high quality caliber).
Of all the products I was able to try, only a couple items did not exceed my expectations. Most notably, I found that some of their photo-imprinted gift items were too expensive given what was received. The metal snowflake ornament I ordered was smaller than I expected, and the imprinted photo had a grainy, low quality look to it. The journal was also disappointing at a pricey $25, with the paper quality of the pages being nothing special, and the imprinted photo color for the journal cover darker than I would have liked. I also felt that the custom center-fold calendar I ordered was flimsier and thinner than I was expecting. However, I was really impressed by the colors of the photos on the calendar, which were vibrant and spot on.
I was also impressed by how well packaged and protected all the products were when they arrived. The photo prints were enclosed in a white parchment sleeve, and then placed in shrink-wrapped cardboard sheets. The wall decor prints were tightly wrapped with bubble wrap and the corners were encased in foam so that they fit inside the large cardboard box perfectly. The box was stapled shut which actually made it a bit difficult to get all the products out (those staples are sharp!), but it also ensured that none of the products would arrive damaged, bent or creased.
Furthermore, the product arrived way earlier than expected, even with standard shipping, and it was super convenient to track the shipment every step of the way with detailed tracking information provided. One thing to note though is that if you're ordering multiple products at once, they might come in separate boxes and at different times, as was the case with my order. (All the items still came well within the standard shipping time frame that they give on their website.)
Overall, Printique offers a world of options to preserve your photographs for years to come. Their "Printique Promise" guarantees that their products are made with the best possible materials and carefully crafted and prepared by a team of experts. Each photo is printed with meticulous care on the finest material, including professional photo paper, premium canvas, sleek aluminum, and sustainable wood. Every Printique order goes through a rigorous quality process to ensure you receive your order in perfect condition, whether it be for yourself or as a cherished gift.
Who is Printique?
Founded as the in-house photo lab for Adorama over 20 years ago, professional photographers and videographers have long been familiar with the Adorama brand and its photo printing service (formerly known as AdoramaPix). Though the name has changed to Printique, they're still known as one of the best in the photography industry, offering top quality printing and a wide range of creative options for all your photo project needs. Although their products are offered at a premium price, Printique is a great choice, whether you're looking for quality prints that will last for years to come, creating a personalized gift, or you're a professional photographer looking to display your best work.
Who is Printique for?
Photographers or artists who want to turn their work into high quality wall art
Gift shoppers who are looking to give a high quality piece of art or customized photo book to their friends and family
Anyone who is printing their photography work for the first time
Someone who likes a lot of customization and personalization options
Someone who is looking for quality over quantity
Anybody who wants to display their work, favorite photos and cherished memories for years to come
Who is Printique not for?
Someone looking to print off a large number of photos for the least amount of money
Someone who needs a quick gift without wanting to customize or go through a photo ordering process
Someone wanting to create pillows, blankets, clothes, etc. embellished with their photos
Printique: Our Experience with Their Products
We were able to try out several different products from Printique, ranging from different types of wall decor (canvas, metal, wood, standout, acrylic, and giclee fine art prints), to specialty gift items (ceramic mug, thermos, snowflake ornament, journal), to a photobook and calendar. Read on to learn about all the details of each product and the ordering process!