Ring Concierge is a land of sparkly diamonds with traditional and modern designs. The perfect place for you to get an evergreen piece of jewelry for your loved one.
Extra 10% Off For Everything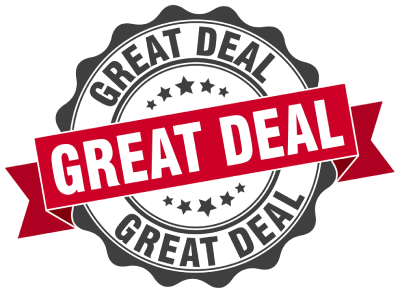 Sign Up And Get 15% Off First Orders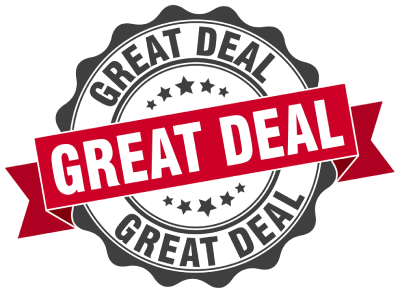 Up To 60% Off Selected Collection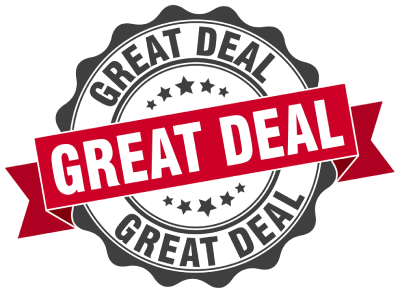 Nicole Wegman, the founder of Ring Concierge, began as a luxury private jeweler and has since scaled into a successful e-commerce business and personal jeweler accessible to the mass. Nicole has disrupted the historically close-knit, male-dominated diamond industry by strategically utilizing social media and successfully blurring the line between retailer and influencer.
Ring Concierge specializes in creating customizable pieces as per your liking. Each piece is distinctive, beautifully detailed, and made to the highest standards.
Disclosure: This post contains affiliate links. When you purchase a service or a product through the links, we might earn a commission, at no additional cost to you. Read full disclosure here.
Here's how it works
This jewelry brand provides you full service and assistance to design your favorite piece in three easy steps, ensuring the process is stress-free and efficient.
1. Initial Consultation
When you make an appointment with a team member, the assistant will provide you a comprehensive diamond education and present you with custom design options. Long diLong-distances will be assisted through photos and videos.
2. Diamond Selection
Ring Concierge is connected to a network of diamond wholesalers to present you with a curated assortment of the highest quality diamonds to choose from. The wide range of diamond shapes and quality ensures that you get the best diamond at the best price.
3. Setting Creation
The piece is then curated with special attention by master bench-jewelers located in NYC and designed to enhance your diamond best. Your finished piece is then delivered directly to your door in special Ring Concierge packaging.
The Iconic Diamond Shapes by Ring Concierge
Round
Oval
Emerald
Asscher
Pear
Old Mine
Old Euro
Radiant
Cushion
Marquise
Heart
Princess
Selecting the perfect shape of a diamond depends on your personal preferences. One of the most important things is to consider the diamond shape- or cut when it comes to the latter. Choosing the perfect diamond cut for a unique piece of jewelry comes down to personal taste, but some specific pros and cons come with each amount that may sway your opinion. Find all the details about each shape here.
VOW by RC
The Vow Collection is inspired by your favorite designs – modern classics with diamonds ranging from 0.75-1.99 cts.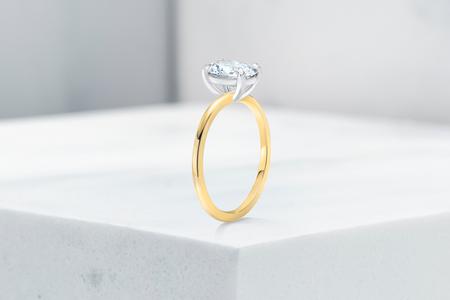 Wedding Bands
You have already chosen your engagement ring; it's time to choose your wedding band that complements your ring. Ring Concierge has a wide range of options to customize bands as per your choice. To read about how to choose your perfect band, follow this guide.
Fine Jewelry
Ring Concierge is not only limited to designing rings and wedding bands. They also have a range of fine jewelry, including bracelets, earrings, studs, and necklaces. You can find exquisite pearl pieces with gold and diamonds with gold articles in their fine jewelry category.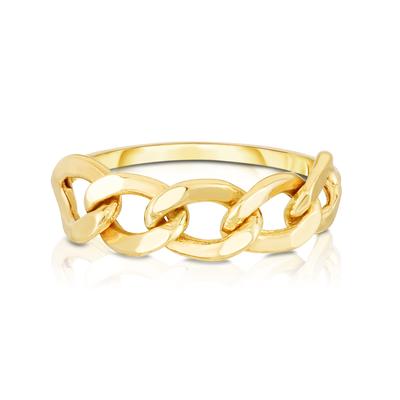 Home Try-On
Can't decide what to buy? Ring Concierge will help you out with this too. You can order a Home Try-on Kit. Select your three favorite rings, and RC will also send a selection of wedding bands to try stacking with your personal favorites.
Give yourself an RC manicure, try on the rings, and take photos for friends and family. Don't forget to measure your ring finger!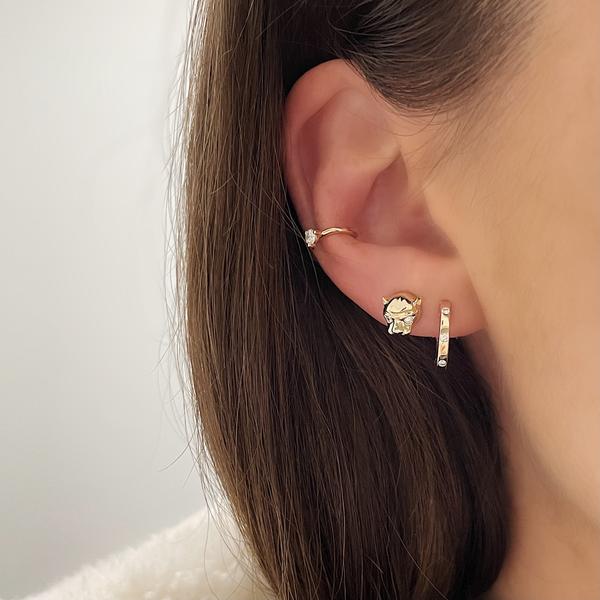 Return your kit (but keep the polish!) by the 7th day of your trial using the prepaid packaging provided. Once your kit is returned, you will receive a $100 credit good for any RC purchase. Now it's time to build your dream ring!
Ring Concierge Signatures
Emerald with Trapezoid Side Stones
The emerald with trapezoids engagement ring is a classic that will stand the test of time. Its geometric lines and hall-of-mirror effect exudes understated glamour.
Oval with Petite Pear Side Stones Engagement Ring
This three-stone diamond ring features an oval-cut center stone and pear side stones. Also available with trillion-shaped side stones.
Oval with Pavé Band Engagement Ring
This diamond ring features an oval-cut center stone and a pave band.
Triple Row Pavé Halo Engagement Ring
This diamond ring features a round center stone in a halo setting and a pavé band.
Signature Antique
The Signature Antique Engagement Ring is an Edwardian-style diamond ring with six brilliant-cut diamonds on the band. Select an Old Mine Cut or Old European Cut center stone to enhance its antique nature further.
The 'Devon' Floating Oval Engagement Ring
Three rows of micropave set diamonds cover every angle of this platinum ring.
Whisper Thin
The Whisper Thin Engagement Ring is RC's most popular style because it allows your diamonds to take center stage. This modern solitaire features the thinnest band on the market that is safe to wear daily.
The 'Chloe' Cushion Engagement Ring
The 'Chloe' Cushion Engagement Ring offers an antique style with diamond detailing. Featuring hidden diamond detailing, the 'Chloe' also enlists a microwave bridge.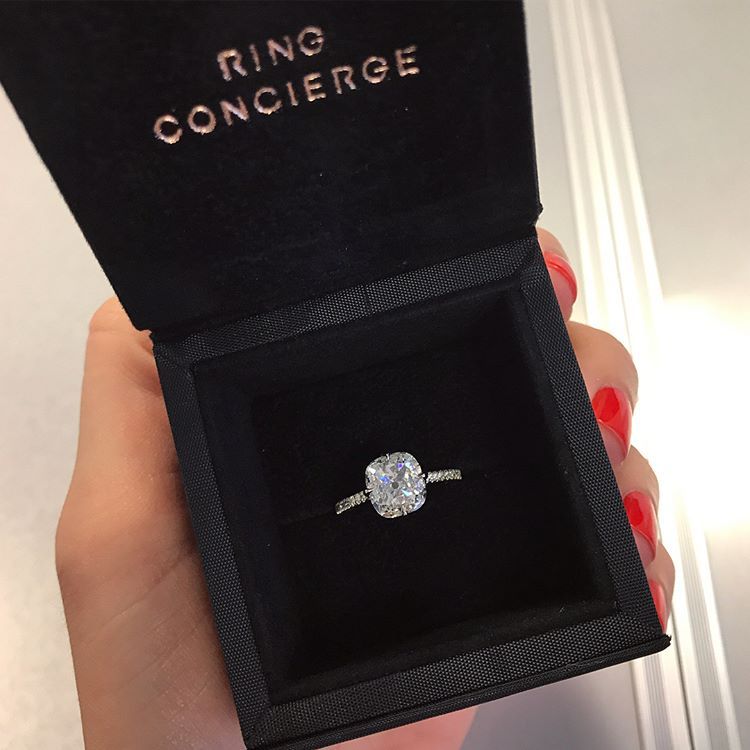 Jewelry Care
Fine jewelry is delicate and should be cared for accordingly. To extend the life of your jewelry and keep them in optimal condition, please follow the following care instructions:
Take off your jewelry before your daily rituals such as showering, lotion, perfume, etc.
Leave your jewelry at home before engaging in strenuous activities, including going to the gym!
Keep your jewelry away from chemicals, including perfume, hair spray, cosmetics, and lotion.
Before bedtime, lay your jewelry out flat.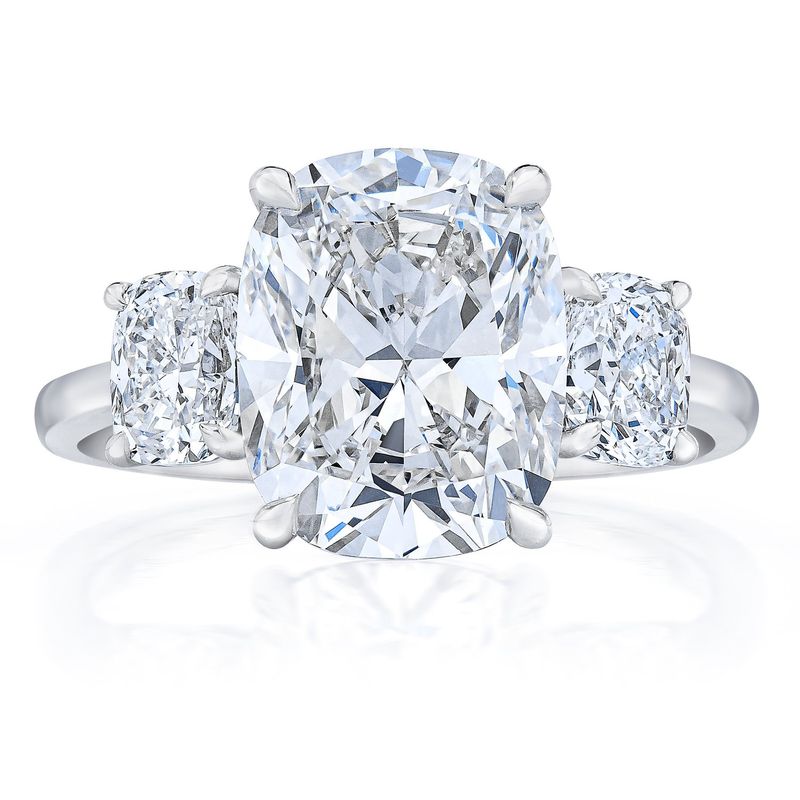 For necklaces, clasp the necklace when removing it to assure the chain does not tangle or knot.
If you have a fine jewelry piece that contains a pearl, extra care should be taken.
Gold-plated silver pieces should not be worn in the shower or swimming as the plating can wear off, and the silver can tarnish.
To clean your diamond jewelry, use a soft toothbrush and dish soap and gently scrub gold and diamonds. Do not clean pearls with any chemicals, abrasives, or solvents.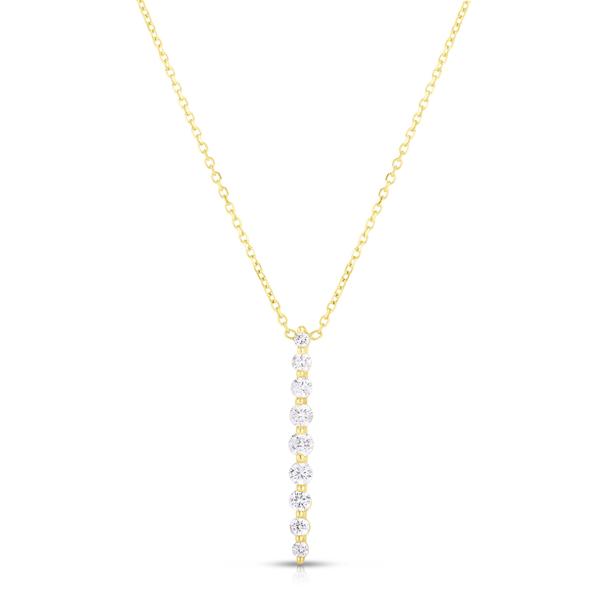 Customer Reviews – is Ring Concierge worth it?
The Final Verdict:
Ring Concierge is a dream house to get the best and authentic jewelry pieces for yourself and your loved one on the big day. They have an extraordinary range of diamond stones with exceptional designs of gold. We are sure that you will fall in love with every piece, or simply you could get yours customized easily. Now, head over to their store and start designing your lifelong masterpiece!