This page may contain affiliate links. If you purchase through these links, we may receive a commission. This doesn't affect the opinions or assessments of our editors.
The Big Rug Refresh Sale - Up To 75% Off + Free Shipping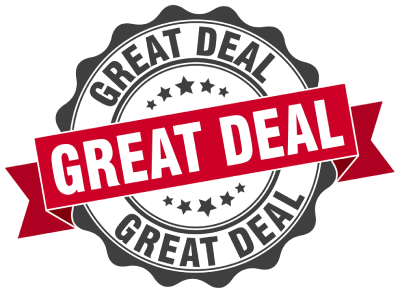 Exclusive | Enjoy 15% Off All Order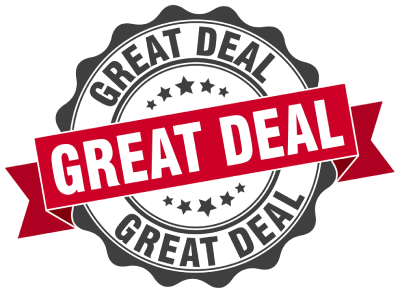 Up To 50% Off Oriental Weavers Rugs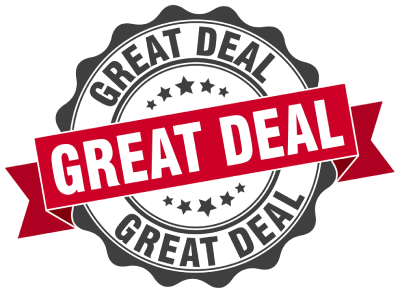 Free Shipping On All Orders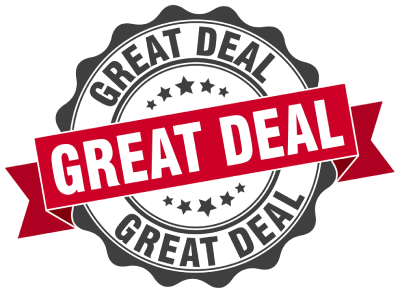 Get 35% Off All Kaleen Collections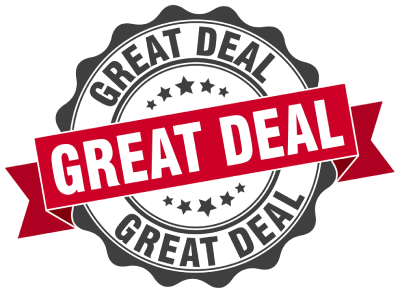 Sign Up And Enjoy 10% Off Your First Order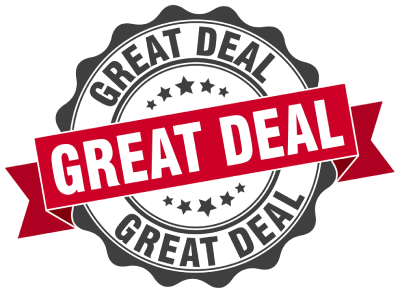 Area rugs can quickly transform your space into something entirely different without spending hours on planning or loads of money on a whole new interior design. Whether you want to change up the aura of your home dramatically or find an accessory to complement your current getup, Rugs Direct has got you covered.
Rugs Direct offers a whole spectrum of high-quality, well-designed, and carefully constructed area rugs (as the name suggests). They have a collection of over 10,000 designs to choose from!
The brand's gorgeous Instagram has over 27.4k followers and features pictures of their rugs styled in homes. They've also caught the attention of the press making an appearance in Home Accents Today, Rug News, and BusinessWire.
Ready to level up your space with some rugs? Then keep reading this Rugs Direct review. We'll take a look at the brand's most popular options, customer reviews and ratings, and shipping and return policies so you can decide whether to include some new aesthetics in your space.
Overview of Rugs Direct
Rugs Direct has been offering premium quality rugs since 1998. Partnering with manufacturers including Surya, Chilewich, Safavieh, Jaipur, and Loloi, the brand has been operating its online delivery service for over 20 years.
Everything is interconnected, and Rugs Direct knows this is true for interior design as well. The brand aims to create rugs that elevate your home and seamlessly fit into any home styling: "Our mission is to help you tie your spaces together with meaningful décor."
Now that you have some background information on the brand, this Rugs Direct review will go over the prominent features:
Highlights
Wide variety of indoor and outdoor rugs to choose from
Nation's leading retailer for area rugs
Exceptional designs and quality
Free shipping
30-day return policy
110% price-match guarantee
Lots of deals and discounts
Affordable prices
Highly rated by customer reviews
So, what's the vibe you're going for in your space? Is it contemporary and modern or traditional? Do you prefer bold and bright patterns or simple neutral solids? Regardless of your taste, this brand will have something for you.
You'll find a huge selection of different sizes, colors, and styles. Up next in this Rugs Direct review, we will showcase the brand's top choices.
Rugs Direct Area Rugs Review
It should come as no surprise that Rugs Direct is famous for their area rugs. Scrolling through the brand's best sellers, you'll find a mixed bag of rugs for indoor and outdoor use. In this section of the Rugs Direct review, we'll feature the brand's best sellers that will give you space the zhuzh you've been looking for.
Rugs Direct Zuma ZUM-05 Area Rug Review
Want to upgrade your ancient rug for something a bit more fresh but not too fresh? The Zuma ZUM-05 Area Rug is the perfect addition to any traditional or modern home decor. Designed in collaboration with Amber Lewis and Zuma, this piece combines function with a laidback style.
The bohemian pattern provides the home with an essence of warmth and coziness. Colored in silver and gray with neutral accents, this rug is versatile enough for any home design. We recommend placing this rug in a living room or common space.
Made from 100% polyester, this rug resists stains, which is a good feature for family homes with a lot of traffic. And there's no need to panic if the littlest member of your family spills their yogurt or juice.
Coming in 11 sizes, ranging from runners to round and rectangular, the Zuma-05 Area Rug retails from $79 to $1,699. Note, all runner sizes don't come with the fringe that outlines the border of the rug.
Rugs Direct Zuma ZUM-02 Area Rug Review
The brand saw how popular the Amber Lewis and Zuma collab was that they had to bring in another one. The Zuma ZUM-02 is an expressive area rug that will add a vibrant appeal to any area.
This dark blue rug includes a delicate ivory pattern making it ideal for an area that could use a sense of calm. Simply look at this mesmerizing rug and feel all your worries fade away.
Not only is this rug pretty but it's durable too! Constructed from 100% polyester you can be relieved to know that this rug is designed to endure everyday wear while also resisting stains.
The Zuma ZUM-02 comes in 11 sizes, from runners to round to rectangular shapes, and retails from $79 to $1,699.
Rugs Direct Giada GIA-06 Area Rug Review
Calling all romantics who long for a simple life writing poetry by the lake! If you've always felt like an artist trapped in the body of a regular person, then the Giada GIA-06 Area Rug is for you.
Inspired by Persian designs of the past, this traditional pattern includes vintage florals. This Rug Direct review believes this rug would add an elegant flair to any bedroom, reading room, or laundry area.
This indoor rug is made from a combination of synthetic materials. It's soft to the touch, durable, and versatile. The fringe detailing is a lovely bonus, though it's not available on the round rug.
You can get the Giada GIA-06 Area Rug in 15 different sizes ranging in price from $79 to $3,439. At the time of this Rugs Direct review, you can get it on sale from $59 to $2,749.
Rugs Direct Zuma ZUM-06 Area Rug Review
Can't decide between traditional and modern? In today's world, you don't even have to choose, you can have both. The Zuma ZUM-06 Area Rug combines a classic style with modern construction. This bohemian piece is a swirl of blue and ivory with charming vintage motifs in a rhythmic pattern.
This area rug has a low height measuring 3/8" for easy cleaning and upkeep. It's also OEKO-TEX certified which means this rug contains no harmful chemicals, making it pet and kid-friendly.
Ready to add an heirloom rug to your home? You can buy the Zuma ZUM-06 Area Rug from $79 to $1,699.
Rugs Direct Celestial CES-02 Area Rug Review
A sunset is a beautiful sight to see, no matter where you are but it's only available outside. Why not bring that same sort of beauty indoors? Whether you're looking to add a warm or cool element to your space, the Celestial CES-02 Area Rug has options for both.
This area rug includes a nice mixture of contrasting colors to brighten your home. Available in a variety of colors, including sea life, ivory/teal, ivory/gray, and ivory/pink, you can emulate your very own sunrise or sunset inside your home.
Made in Turkey from 100% synthetic fibers, you won't have to worry about spills and stains. We love a resistant rug that requires little attention.
The Celestial CES-02 comes in 15 different sizes and retails from $50 to $1,059. At the time of this Rugs Direct review, you can get it on sale from $50 to $845.
Rugs Direct Padma PMA-01 Area Rug Review
Feeling fancy? For those looking to add an extra bit of elegance to their space, the Padma PMA-01 Area Rug is the piece for you.
This rug has Persian-inspired florals throughout, giving it a traditional appeal. We think this piece is especially suitable for dining rooms, offices, or anywhere that could use an eye-catching visual.
Uniquely made from 100% hand-hooked wool by artisans, this rug is equal parts plush and durable. Your feet will be graced with comfort while walking over this piece.
Available in 6 different colors and 12 sizes, the Padma PMA-01 Area Rug starts at $79 to $1,639. At the time of this Rugs Direct review, you can grab it at a reduced price from $59 to $1,309
Is Rugs Direct Legit?
Yes! Rugs Direct has been in business for over 20 years now. Many customer reviews report receiving their order very quickly so you have nothing to worry about in terms of delivery time.
Plus, we didn't find any red flags while writing this Rugs Direct review, so you've got the green light.
Is Rugs Direct Worth It?
Rugs Direct is a niche brand that knows what they're doing when it comes to creating area rugs. Their rugs come in various shapes, sizes, colors and patterns—whatever you're looking for, they most likely can accommodate your request. Not to mention, they're made from good quality materials and are fairly affordable.
If you've been in the market for a rug to spiff up your place for quite some time, then we highly suggest checking the brand out! You're sure to find something that speaks to your style.
Rugs Direct Promotions & Discounts
Looking for a Rugs Direct coupon to apply to your order for some extra savings? We suggest signing up for emails on the brand's website to receive 10% off your first order.
You can also use a Rugs Direct promo code to save a little extra cash. Listed below, are some the current promotions:
Sign up for mobile texts and receive 15% off
Save up to 52% off select brands
Save up to 65% on items featured in the Spring cleaning sale
Save up to 65% on large area rugs
Save up to 65% on runner rugs
Save up to 80% on closeouts
The brand even has a Sale page dedicated to all the great deals they have going on so you don't miss out!