This page may contain affiliate links. If you purchase through these links, we may receive a commission. This doesn't affect the opinions or assessments of our editors.
The Private Warehouse Sale | New Additions, All Up To 70% Off + The Shipping's Free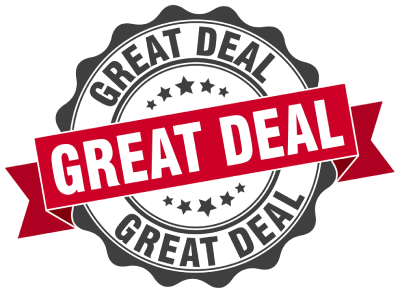 15% Off Your 1st Purchase With Email Sign Up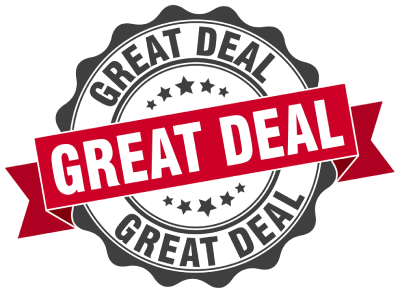 Up To 55% Off Bedding & Bath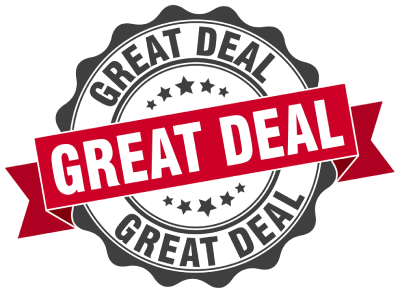 Free Design Advice For You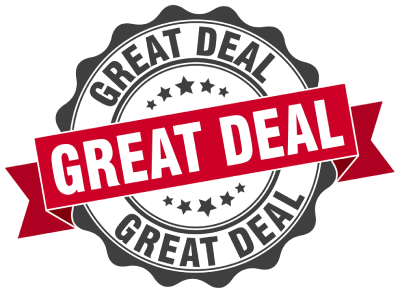 20% Discount On Custom Furniture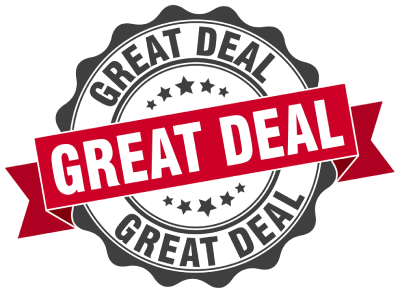 About Serena And Lily
After so much time spent indoors, summer doesn't just mean it's time for a new wardrobe—I think it's the perfect time for a a home makeover too! The only question is, where to begin?
Serena and Lily answers with their bright and breezy collection of home decor and furniture. From bath mats to wall sconces, this company's line of casual, coastal-inspired designs is guaranteed to brighten up your home.
Featured in such publications as Vogue, Business Insider, and Home Beautiful, and boasting an Instagram following of 1M, the brand has snagged plenty of attention for its expansive line of furnishings and accessories—but does the reality live up to the image?
In this Serena and Lily review, I'll take a deep dive into all the details about the brand so that you can decide.
Overview of Serena and Lily
When Serena Dugan, a freelance textile designer and decorative painter, left her portfolio at Lily Kanter's store in 2003, she didn't know it would bloom into a business partnership. Just two hours after meeting, the two women had agreed to launch a baby line, and within six months they were selling their products in 600 stores.
From its base in Sausalito, California, the company quickly expanded from baby bedding to kids bedding, adult bedding, and then furniture and decorative accessories. In 2013, the company changed its business model from wholesaling to selling directly to consumers, reaching a whole new level of success.
Now with its own dedicated stores all across the country, and flush with media attention thanks to its high-profile celebrity associations (such as designing the nursery for Jennifer Garner and Ben Affleck's daughter), Serena and Lily is firmly established as one of the leading home decor retailers in the country.
Before I begin my survey of some of the company's bestselling products, up next in this Serena and Lily review, I'll fill you in on the brand's most notable highlights.
Highlights
Wide range of furnishings for bathrooms, bedrooms, living and dining rooms, and outdoors
Equally large variety of home decor accessories, including rugs, pillows and throws, lighting, and art
Free design advice available
In-person and online shops
Free shipping and free returns for all bedding
Installment payment plans available via Affirm
Ships to all 50 US states and Canada
From Serena and Lily bar stools to pillows, mattresses, bookshelves, dining tables and more, this brand has such an array of treasures in its product line that, even though I'd like to, I simply can't go through them all!
To save you some time and help you get to know the their particular vibe, in this Serena and Lily review, I'll focus on some of the company's most notable bestsellers.
Serena and Lily Wallpaper Review
I often want to give my walls a refresh but painting is just so messy. The solution? Serena and Lily wallpaper. Sure, it needs to be pasted up, but you can skip the coveralls and drop sheets. Plus, gorgeous designs like these would take quite some time (not to mention skill) to paint by hand.
I'll give you the details on two of the brand's most popular products just below in this Serena and Lily review.
Serena and Lily Priano Wallpaper Review
Are you looking for a subtle yet striking look for your room? The Priano Wallpaper has you (and your walls) covered. Featuring a delicate vine-themed design, this wallpaper will make any room feel cool and inviting, but I love that it's not overwhelming.
The Priano comes in five different colors: navy, sky blue, dusty pink, mink, or green. I think the latter of which really brings out the vine design! You can try pasting this up yourself, but given the size of each roll (27" wide x 27' long), the company recommends that you hire a professional installer.
Dress up your walls with the Priano Wallpaper for $128. And why not complete the effect with a Serena and Lily mirror to accessorize?
Serena and Lily Bedding Review
Serena and Lily bedding was where the brand began, and I think its flagship product still takes the cake! Up next in this Serena and Lily review, I'll spotlight two of their most prominent designs.
Serena and Lily Brookside Duvet Cover Review
If you're looking for a classic bedding design with a twist, the Brookside Duvet Cover might be right up your alley. In pristine white with either sky-blue or flax-brown embroidery around the border, this duvet tops its beautifully simple design off with tassels for an extra flair. I can't get enough of how this duvet cover looks.
Made from 100% eco-friendly materials, the Brookside is light, warm, and beautiful, and the hand embroidery means that every item is unique. Worried about the tassels falling off in the wash? Don't be—they're reinforced! I'm no stranger to the woes of missing tassels, so this little bit of info means a lot.
Pair this duvet with some Serena and Lily pillows (the Brookside Shams would match perfectly) and your bed set will be complete. The Brookside Duvet Cover comes in three sizes, and at three corresponding price points:
Twin—$358
Full/Queen—$428
King/Cal King— $498
Serena and Lily Positano Linen Duvet Cover Review
Not into tassels? Maybe the Positano Linen Duvet Cover is more your thing. With no designs but an abundance of colors to choose from, this 100% eco-friendly European linen duvet will keep you cool when other duvets would feel like an oven, and warm when baby, it's cold outside.
I'm totally gushing over its eight different California-inspired colors: white, sky, ocean, vintage indigo, french blue, eucalyptus, lavender, wild rose, and terracotta. If you decide to accessorize your room with a Serena and Lily coffee table or other furnishings, this bedding would be perfect: I think the simple, clean design perfectly compliments all home accessories.
The Positano Linen Duvet Cover is available in the following sizes:
Twin—$278
Full/Queen—$328
King/Cal King—$378
Serena and Lily Rugs Review
With the company's ridiculously expansive range of products, you had to know that there would be Serena and Lily rugs as well, right? Below in this Serena and Lily review, I'll take a look at two of the brand's bestselling designs.
Serena and Lily Amelia Hand-Knotted Rug Review
Looking for a beautiful plush rug? The gorgeous Amelia Hand-Knotted Rug weaves together varying shades of blue into a unique pattern that resembles a rolling field dotted with flowers. My favorite detail: Since each rug is made by hand, every rug's pattern will be slightly different, adding a wonderful artisanal touch to your home.
Made from 97% wool, the Amelia is soft, silky, and gorgeous, but that quality comes at a cost: this is one expensive rug! I'll put the various size options and their corresponding price points below:
3.5' x 9'—$1,798
6' x 9'—$2,298
8' x 10'—$2,998
9' x 12'—$3,998
11' x 14'—$5,998
12' x 18'—$7,698
What Type Of Style Is Serena and Lily?
Serena and Lily defines its aesthetic as "California coastal." I'd say that it's perfect for casual but attractively and thoughtfully designed settings—what the brand calls "put together, yet livable." The beach stripe is especially popular right now during the summer months, with bright and light colors that match the blue skies-and-white sands vibe of the season.
Does Serena and Lily Have A Store?
I'm happy to say that yes it does, and plenty of them! On the brand website, there are dedicated pages to the company's stores across the US, from California to New York. If you're looking for a Serena and Lily outlet, there are currently only two, both in California (Berkeley and Vacaville).
Comparison: Serena and Lily vs. One Kings Lane
To get more of a perspective on what this brand is all about, for this part of my Serena and Lily review, I took a look at a comparable online furniture retailer, One Kings Lane. While both companies sell a variety of furniture and home accessories at similar price ranges, and both offer design consultations, there are quite a few differences between the two.
Firstly, One Kings Lane doesn't just sell its own products: its offerings include collections from brands like Regina Andrew, Community, and Ralph Lauren Home. Also, unlike Serena and Lily, One Kings Lane does not ship outside of the US, and it has limited shipping options for Alaska and Hawaii.
Most importantly, the brand's respective aesthetics are quite distinct. While Serena and Lily aims to bring a casual-coastal feel into your home, One Kings Lane has a more classically ornate feel. So if you are in to that casual look then Serena and Lily is definitely the way to go.
Serena and Lily Reviews: What Do Customers Think?
After going through various review sites and blogs for this Serena and Lily review, I found that the brand is received well by many. They're no stranger to praise, and judging from their designs, it's easy for me to see why.
On Sitejabber, one customer wrote that the brand has "Beautiful products and very easy ordering. I have ordered a lot for my new house and this is one of the companies that is actually reliable/ships on time. Would definitely order from Serena and Lily again!"
That sentiment is echoed by another reviewer on Trustpilot, in a less effusive fashion: "Good quality and really nicely curated items."
On Trustpilot, Serena and Lily have an average score of 3.2/5 stars but from just 7 shoppers. That's not really enough to give me an accurate depiction of the brand but as I always say, sometimes no news is good news. Since Trustpilot is often a place people go to complain, I'll take it as a good sign.
My mission in this Serena and Lily review is to tell you as much about the brand as I can, so naturally, that means I need to look at the negative side of feedback too. Though there is a ton of praise for this brand elsewhere, on Sitejabber, they have a dismal rating of 1.48/5 stars from 60 reviews. But again, that's a pretty small number compared to the many customers this brand draws in.
So what were the complaints about? The majority of them have to do with customer service issues. And since this seems to be a common thread throughout negative feedback, I turned to the Better Business Bureau to learn more.
While the brand has a similarly low rating of 1.31/5 stars based on 31 customer reviews, it nevertheless receives an "A+" score from the BBB because the company consistently responds to customer complaints.
Ultimately, it seems that while Serena and Lily's online and telephone customer service is lacking, the company does provide good customer care when you visit in person. If you're skeptical about shopping online, I highly suggest popping into one of their many US locations (if possible).
Serena and Lily Promotions & Discounts
While there is no current Serena and Lily promo code or Serena and Lily coupon available, you can get 15% off your first order when you sign up for the brand's e-newsletter. This will also allow you to get a birthday discount when your happy day rolls around.
At the time of this Serena and Lily review, there is a Dining Event going on offering special pricing on all dining, outdoor dining, and lighting products. Click on the link at the top of the brand website to browse the whole list.
I also found out that Serena and Lily has a Refer a Friend program. For each successful referral, you'll get a coupon for 20% off your next order. On top of that, the brand offers free design advice. So while their products may be pricey, they actually offer quite a few ways to save.
What is Serena and Lily's Shipping Policy?
Serena and Lily has a wide range of delivery options, and shipping cost depends on the size of your order. For example, if your order totals under $6 (which isn't very likely), it'll ship for free.
In general, delivery prices range between:
$10-$229 for standard delivery
$25-$330 for 2nd day delivery
If your order totals over $4,000, your shipping fees will be 6% of your order for standard and 10% for 2nd day.
What is Serena and Lily's Return Policy?
You can typically receive a refund on your purchase within 30 days of receipt. But don't just send your items in! You should first contact customer care or your local Serena and Lily design shop to get a return authorization.
Bedding and mattresses can be returned for a full refund within 60 days. There are no refunds on gift certificates, fabric swatches, fabric yardage, opened wallpaper, wallpaper swatches, art collection, nursery cribs, or lighting or hanging items that were installed. Custom orders are also ineligible for returns or cancellations.
While design shops cannot accept physical merchandise returns at the present time, you can ship items back. Fees vary depending on the service, and costs will be taken directly from your refund:
White Glove, Room of Choice, and Doorstep items—15% return shipping fee
FedEx returns (except bedding)—$15 return shipping fee