This page may contain affiliate links. If you purchase through these links, we may receive a commission. This doesn't affect the opinions or assessments of our editors.
Special Discount - 10% OFF Sitewide - Verified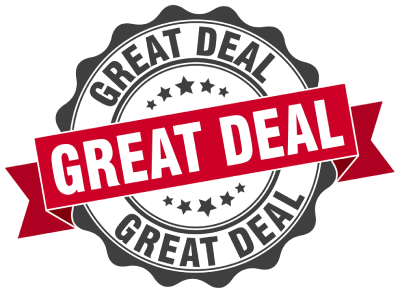 Save 10% On Selected Products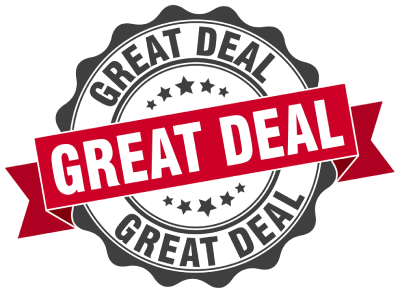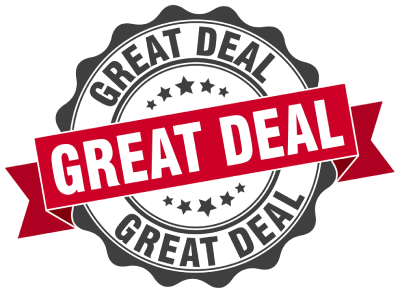 Free Shipping On All Orders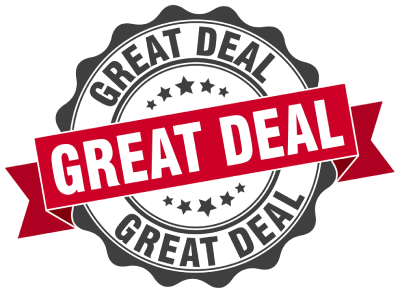 Register And Get 10% Off Your First Purchase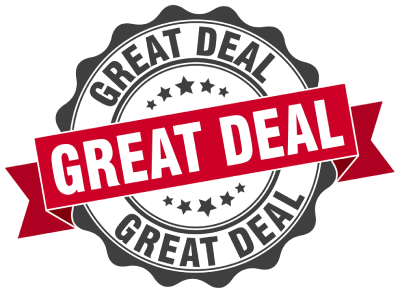 Recovery Air Starting From £449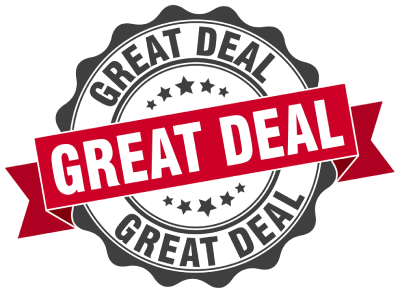 Percussion massagers offer a convenient solution for experiencing the benefits of a hands-on massage within the confines of your own home. These devices effectively alleviate tension and soreness by applying percussive pressure at various speeds. Among the leading massage gun brands, Theragun stands out with its exceptional range of products. The Theragun Pro, in particular, represents the pinnacle of their offerings, boasting a price tag of $600.
This top-of-the-line device surpasses other Theragun massagers, such as the compact Theragun Mini or the mid-range Elite, by providing enhanced adjustability and a wider selection of attachments. However, the question remains: is it truly worth the investment? As an individual plagued by chronic neck and shoulder tension, which often manifests as muscle knots and headaches, I embarked on a Theragun review journey to put the Pro to the test and determine if it could alleviate some of my daily afflictions.
In this Theragun Pro review, I aimed to assess the suitability of this high-powered massager for home use. Following extensive use of the Pro and thorough comparison with other Theragun models available online, I concluded that the Pro justifies its $600 price tag as a top-tier model offering professional-grade functionalities. However, if you seek a more affordable yet equally potent massager, exploring alternative Theragun massage guns would be advisable.
Best for
Hardcore athletes
Sharing with multiple people, like your family or friends
Frequent use
Commercial use in a gym, chiropractor or physical therapy office
Skip if
You don't like percussive therapy (it's definitely not for everyone)
You'd prefer a lighter device for easier maneuvering
You want the quietest device possible
You don't have a $600 budget
Theragun Pro Features
A (Mostly) Easy-To-Use Percussion Massager
The Theragun Pro distinguishes itself from other conventional, gun-shaped massagers with its versatile design. Its triangular handle offers a comfortable and secure grip from various angles, providing multiple points of contact. Additionally, it features a four-position adjustable head, a feature absent in other Theragun models. This movable head allowed me to effectively target most areas of my back during self-massagers sessions. However, despite its ingenious design, I encountered some difficulty reaching certain mid-back areas while maintaining a straight-on angle, resulting in awkward positioning.
One of the standout qualities of the Pro is its ability to deliver fast results, enabling me to seamlessly incorporate massages into my daily routine. Merely using it for a minute or two effectively melts away muscle tension, making it convenient to utilize at any time of the day, even multiple times, regardless of how busy I am.
In terms of operation, the controls on the Theragun Pro are exceptionally user-friendly. Simply press the button beneath the OLED screen to power it on, and press it again to initiate the percussion function (holding the button for one second starts the massager at the lowest setting, while holding it for two seconds starts it at the highest). The plus and minus arrows allow for easy adjustment of the speed, ranging from 1750 to 2400 percussions per minute (PPMs). The battery can be effortlessly removed with the push of a button, and the attachments can be easily detached and attached to customize your therapy experience.
While the Pro undoubtedly has its benefits, it does come with a few drawbacks. While I was able to operate the massagers independently, its weight of almost 3 pounds can make it cumbersome to hold when targeting hard-to-reach areas in the middle of your back. If you have someone else available, it's best to have them use the Theragun Pro on your back for the most effective and relaxing massage experience.
For those who prioritize ease of use, the Elite or Prime models may be a better fit. These models are lighter, weighing in at 2.2 pounds, and are also more affordable at $399 and $299, respectively.
A Few Precautions Before You Begin
During my testing, I discovered that the Theragun Pro provided quick relief for tension in just a few minutes. However, it's important to note that the massagers should not be used for an extended period of time. A customer service representative recommended limiting use to no more than two minutes on a single muscle group.
When using the Theragun, it's crucial to take certain precautions into consideration. If you have health conditions such as hypertension, osteoporosis, diabetes, are recovering from certain injuries, or are pregnant, it's best to avoid using the Theragun altogether or consult with your healthcare provider beforehand. For more information on precautions, Theragun has a dedicated page.
It's also important to avoid using the Pro on your face to loosen a tight jaw. Instead, the company recently released the smaller TheraFace Pro for massaging facial muscles.
Customize Your Massage With 6 Attachments And A Range Of Speeds
The Pro model offers an added advantage of six attachments, surpassing the Elite and Prime models by one and two attachments, respectively. These attachments can be easily removed or attached as per your massage requirements. Additionally, all Theragun attachments, including a few additional ones, can be purchased separately and are compatible with all four models, including the Mini.
Here's a brief breakdown of what you get with the Pro:
Standard Ball: General-use sphere.
Dampener: Lower-impact pressure for using around tender spots and bones.
Wedge: Ideal for scraping and works wonders for shoulder tension.
Thumb: Targeted relief and trigger point therapy for lower back pain.
Cone: Pinpoints and penetrates muscle tension.
Supersoft: A gentler feel for all-around use.
TheraBody recommends closed-cell PU foam for most attachments, as it is easy to clean and won't absorb sweat, lotions, or oils. However, the Supersoft Foam Head is an exception, providing a lighter touch for sensitive areas. Replacement foam tips are available for this attachment. While all six attachments are useful, some may not be necessary for everyone. The all-over Dampener and Supersoft are great for general use, while the Wedge is perfect for knotted shoulders. The Standard Ball may be too large for some, and the Thumb and Cone attachments may not be needed. Additional attachments can be purchased separately to target specific pain points.
Theragun advises replacing attachments every 60 to 90 days based on usage, so it's important to consider this when budgeting for the massage gun. The cost of attachments ranges from $20 to $30 each. Typically, users tend to settle on one to three favorite attachments, eliminating the need to replace the entire set that comes with the Pro.
In addition to the customizable heads, the Theragun Pro allows you to adjust the percussions per minute (PPMs). This can be done through the TheraBody app, where you can set the PPM anywhere between 1750 and 2400. Alternatively, you can also change the PPM directly on the device, with intervals of 1750, 1900, 2100, 2200, and 2400.
When it comes to penetrating deep into muscles, the Pro can withstand up to 60 pounds of force. This means that you can apply pressure equivalent to 60 pounds of weight without compromising its power and motion. However, if you exceed this threshold, the device will automatically stall out to prevent any damage. The OLED screen on the device displays a force meter, which indicates the intensity of your pressure. Additionally, the in-app meter provides real-time feedback on whether you are exerting optimal or high force for a specific exercise, making it easier to follow your routine effectively.
So, Is The Theragun Pro Worth It?
After conducting a comprehensive review of the Theragun Pro, it is evident that the upgraded model may not be necessary for the majority of home users. However, it is highly recommended by Theragun for medical professionals and trainers who require a massager for commercial purposes. Additionally, individuals who engage in rigorous athletic activities and anticipate frequent usage may find the professional features of the Pro variant more beneficial.
One notable advantage exclusive to the Pro model, as previously mentioned, is its four-position adjustable head. This feature greatly facilitated my ability to target specific areas on my back and adjust the massager's position when using it with a partner. While the other Theragun models lack adjustable heads, they compensate with lighter weights and ergonomic designs that are specifically tailored for effortless self-maneuvering.
There are several reasons why one might consider opting for the Pro model, particularly if a highly powerful massager is required or if one desires the absolute best in terms of performance. However, for those who utilize the massager on an occasional basis, a more affordable Theragun option may be preferable. The Pro model stands as the pinnacle of power within the Theragun range, boasting an impressive maximum force of 60 pounds (compared to the Elite, Prime, and Mini models which cap at 40 pounds, 30 pounds, and 20 pounds respectively).
Although I reached out to Theragun for insight into the real-life experience of 60 pounds of force, they did not respond at the time of publishing. It is safe to assume that the majority of individuals will not require such immense power unless they seek an exceptionally intense massage.
It has a longer duration of operation compared to other Theragun models. Additionally, it is equipped with two rechargeable batteries, each providing 150 minutes of runtime. This allows for the convenience of using one battery while charging another. Although this feature may not be essential for most individuals, it is a nice addition. The Theragun Pro includes a two-year limited warranty, which is one year longer than the warranties offered for other models.
However, the warranty coverage for the batteries is limited to 90 days, and for the attachments, it is limited to 30 days. Personally, I believe that the warranty could be more generous, especially considering the Pro's price tag of $600 and its claims of commercial-grade performance. Nevertheless, the brand does provide a 60-day risk-free trial for all its Theragun devices.