This page may contain affiliate links. If you purchase through these links, we may receive a commission. This doesn't affect the opinions or assessments of our editors.
Quality bras that fit well are essential gear for busy, hard-working, beautiful women like us, right? They help support our "girls", keep us comfortable, and make us look better.
Up To 30% Off Vday + Free 2-day Shipping On $150+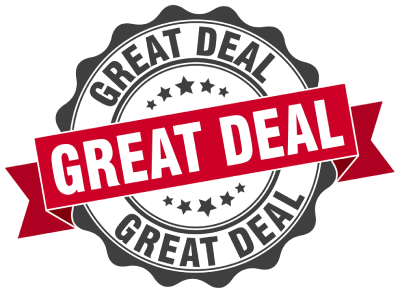 20% Off When You Sign Up For Emails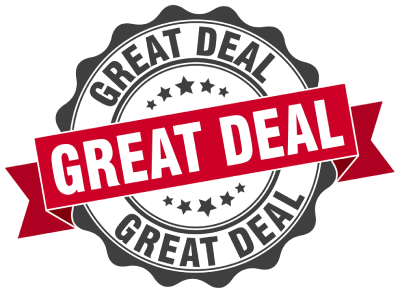 15% Off Full-priced Items For Military, Veterans, Medical Professionals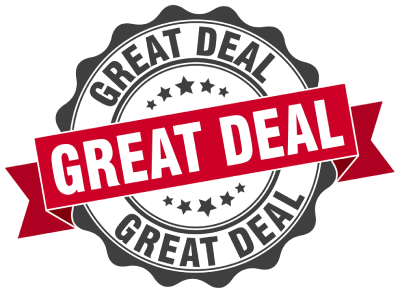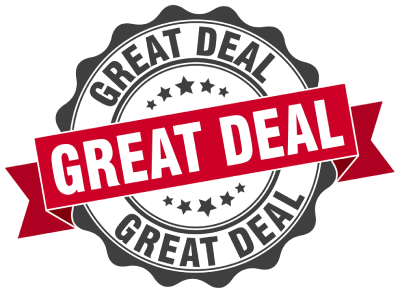 Foliage Thong As Low As $14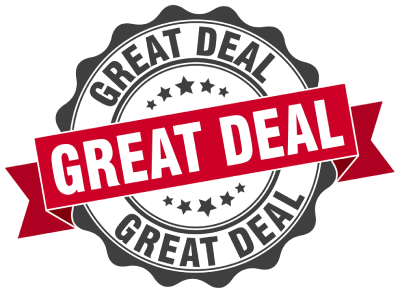 There's nothing worse than going out in the world to kick butt and being slowed down by an annoying bra. Straps falling down, band riding up, cups overflowing, or itchy fabrics. We need good support for our girls while we're out there doing all the hard work! And we want to look beautiful too!
I'm sure you've seen a million ads for Third Love bras around social media. Have you wondered if they're worth the hype? I definitely did!
I decided to order a couple of ThirdLove bras and try them out for myself. First, I took their Fit Finder Quiz. Who knew I was actually a C 1/2 cup?!
Then I picked out a couple of bras to try: ThirdLove 24/7 Classic T-shirt Bra and ThirdLove Lace Balconette Bra.
They were NOT cheap and I was really hoping to tell you they're NOT worth the money… I mean, I love good bras, but I'm still a cheapskate. What did I really think? Read on to find out.
This post is unsponsored, which means that no one asked me to write it and I wasn't paid to write it. I paid full price for the bras and these are my honest opinions. The links in the post are affiliate links, though. That means that I'll earn a commission if you buy anything through them.
ThirdLove 24/7 Classic T-Shirt Bra Review
The ThirdLove 24/7 Classic T-shirt Bra is their most popular bra and it's easy to see why. It's a simple, soft, comfortable bra that looks very smooth under clothes. The fact that it comes in half-cup sizes means that you're more likely to get a good fit too.
Overall, I really liked the feel and look of the t-shirt bra. If I had one complaint, it was that it wasn't super supportive. It was fine for everyday things, but I wouldn't want to wear it if I was going to run or jump much.
That's not a big deal, though. I would wear my favorite sports bra (which is incredibly supportive) if I was planning on doing any running or jumping.
Here are the pros and cons of the t shirt bra:
ThirdLove 24/7 Classic T-Shirt Bra - Pros
Very soft fabric
Half-cup sizing available
Memory foam cups are very soft and smooth
Smooth look under clothing
ThirdLove Classic T-Shirt Bra - Cons
A little boring
Expensive
Straps cannot be changed to criss-cross
Strap detail rubbed my skin the first time I wore it (but softened over time)
Not ultra supportive
ThirdLove Lace Balconette Bra Review
OK, ladies. The t-shirt bra was a very nice t-shirt bra, but it didn't blow my mind. The lace balconette bra, on the other hand, felt like a total game changer!
I have very sensitive skin and tend to be bothered by every little thing on clothing. I've never had a lacey bra that I could handle wearing more than a few hours. The ThirdLove lace balconette bra is my new favorite bra that I want to wear every day!
Why do I love it so much? It's so pretty, it fits me perfectly, and it's so comfortable! Seriously, how is that possible?!
ThirdLove Lace Balconette Bra - Pros
Beautiful styling
Incredible soft & comfortable lace
Straps can be criss-crossed
Half-cup sizing available
Surprisingly smooth look under clothing for lace
ThirdLove Lace Balconette Bra - Cons
Expensive
Not ultra supportive
Straps are a bit on the skinny side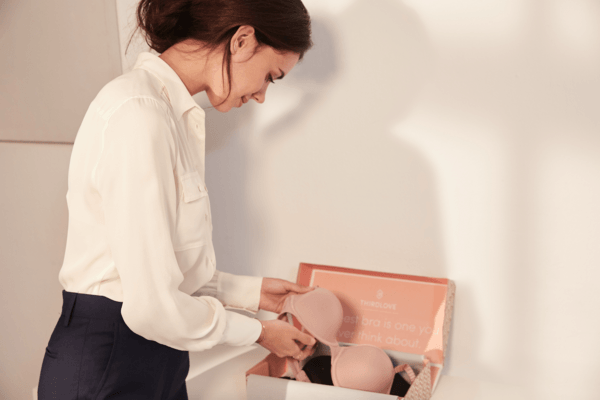 ThirdLove Vs Victoria's Secret?
My go-to bra for years has been Victoria's Secret Body by Victoria Lined Demi. It's Victoria Secret's most popular bra (and one of their most expensive). I've been very lucky to live near an outlet that sells new VS bras for only $11, so I've been spoiled by high-end cheap bras.
ThirdLove bras are a bit more expensive than the Body by Victoria bras (at regular retail price), but with sales, they're in the same general ballpark. Price is pretty comparable.
I really like both brands of bras, but if I had to choose one to wear every day, I'd choose ThirdLove. They're just so soft and the half-cup size really makes a difference in the fit for me. Considering my ability to get VS bras for $11, I probably won't completely switch over to ThirdLove bras, though. I love good bras, but I'm still a frugal gal!
Here's a summary of my comparison of the Victoria's Secret vs. ThirdLove:
ThirdLove vs. Victoria's Secret
ThirdLove bras are softer and the fabric feels nicer on the skin.
ThirdLove comes in half-cup sizes & a wider range of sizes overall.
Victoria's Secret bras have thicker fabric.
Victoria's Secret feels more supportive.
Both have nice foam cups.
Both have straps that can criss-cross (but not the ThirdLove T-shirt bra).
With Victoria's Secret, you can get measured and try-on in store.
ThirdLove carries nursing varieties.
ThirdLove Review: shipping, Returns & Exchanges
Shipping is always free on orders over $75 on ThirdLove, and there are a variety of other free shipping deals, too. If you join their Hooked Rewards program, you can get free shipping on orders over $50.
ThirdLove's standard shipping can take a while. My order arrived in 6 days, which was fine, but seemed a bit slow compared Prime shipping that has spoiled me. (Related: Check out my recent review of Amazon Prime Wardrobe).
Returns and exchanges are free and any returned gently used bras get donated to good causes. The free returns were part of what made me brave enough to try them out.
ThirdLove does seem to try very hard to make their customers happy and find the right bra for them.
ThirdLove Bra Review: Sizing
I think it's awesome that ThirdLove offers a HUGE variety of sizes including hard-to-find band sizes and half cup sizes. I definitely think the half cup size worked out great for me.
On the other hand, it's difficult to figure out what size you wear without a real-life fitting. ThirdLove's Fit Finder Quiz is OK, but is basically walks you through figuring out your bra size based on what you're currently wearing.
I don't know about you, but I've gone through MASSIVE changes in bra sizes throughout my life (especially during and after pregnancy and weight loss). There were times when I was wearing a bra that was off by 2 band sizes AND 2 cup sizes. The quiz would not have helped me in those cases.
I've had a couple of real-life bra fittings in the last year and my weight has stabilized, so I knew my bras were close to my correct size. The Fit Finder Quiz did help me find the right size. And it also taught me about different breast shapes – I felt educated!
If you really have no idea what your correct size is, please get an in-person fitting before ordering from ThirdLove. The quiz is helpful, but not a substitute for a real live person.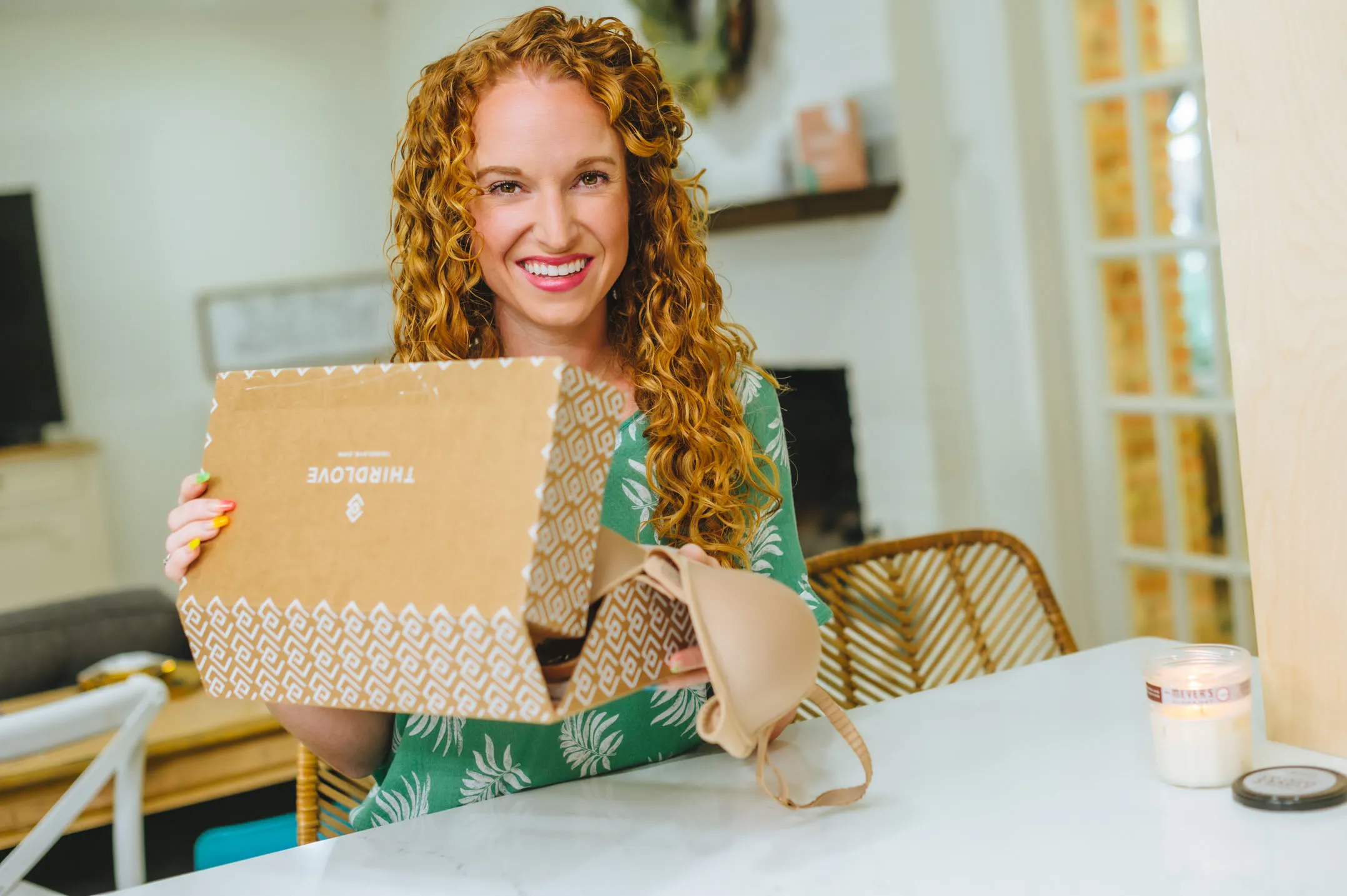 Why is ThirdLove so expensive?
ThirdLove bras are pretty expensive, but they really are high-quality bras. Unfortunately, I've yet to find a high-quality bra that's NOT expensive. I imagine their very generous return policy probably increases their price a bit too.
ThirdLove Bra Review: the bottom line
Honestly, I ordered the ThirdLove bras because I was curious and wanted to write about them. I also kind of wanted to hate them. I wanted to say they were not worth the money.
Well, I'm sorry to say, I think they're awesome. Really. No one is paying me to say this and I'm happily wearing my new beloved ThirdLove bra (that I paid full price for) as I type.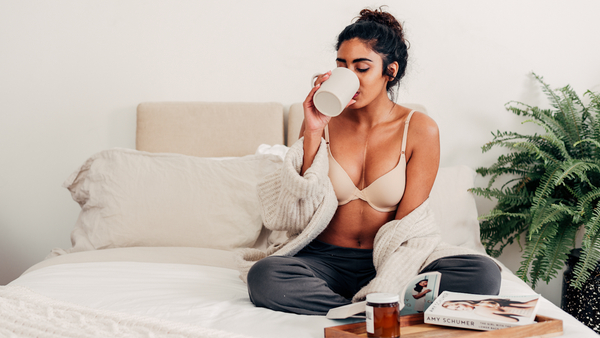 I think you should give ThirdLove bras a try. I hope you love them as much as I do so you can wear them while you get out there and kick some butt. Someone's gotta do it, and we may as well be comfortable and look amazing while doing it, right?