This page may contain affiliate links. If you purchase through these links, we may receive a commission. This doesn't affect the opinions or assessments of our editors.
Black Friday | 20% Off Everything | Minimum Order Value of $60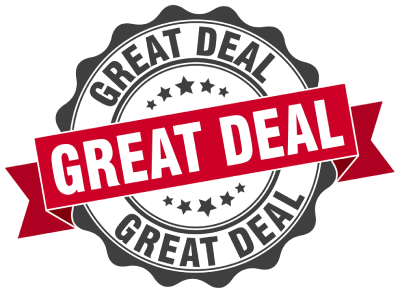 Enjoy 15% Off When You Spend $100+ Full Priced Orders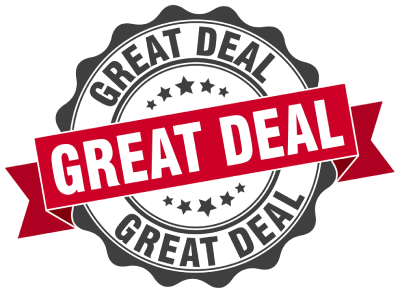 Last Chance - Up To 75% Off Selected Orders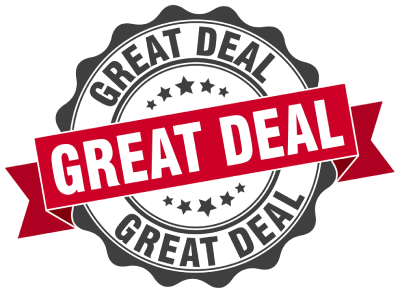 Free Shipping On Orders Over $200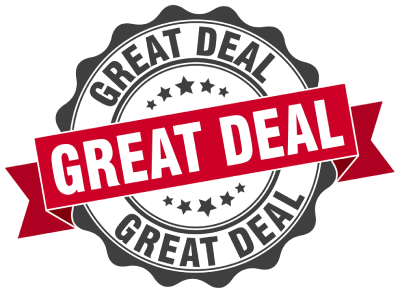 Sign Up And Get 15% Off Your First Order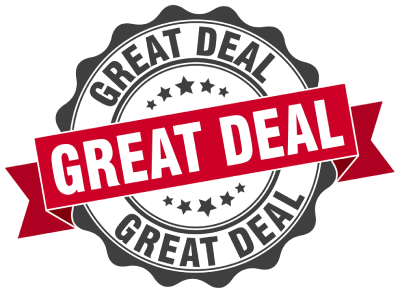 Student Discount - Extra 10% Off Your Order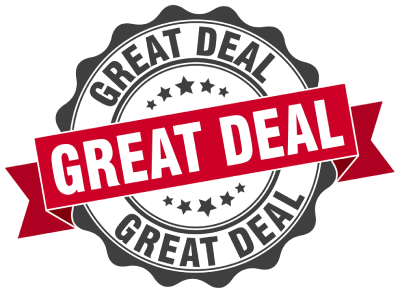 This is the unbiased Weekday review. It will show you if the store offers quality materials or not.
Weekday is a Swedish fashion brand better known for its denim, youth culture and street-inspired styles. There are so many fashion stores out there, so the question is why you should choose to shop in Weekday over the other stores. What fashion products does Weekday offer? Are their prices competitive? How is their service? In the first place, is Weekday genuine?
Weekday is a legit fashion store. It is not scam because there are many customers with positive feedback about its services. And also Weekday will never steal your money or credit card details. All orders are shipped to their owners with a problem. But does Weekday offer high-quality?
Weekday review at a glance
Weekday is a fashion brand founded in 2002
They've been operating as a standalone subsidiary of the H&M Group since 2008
Weekday is better known for their denim and street-inspired styles
They ship to 18 locations within Europe
They offer free shipping to all supported locations
Returns are free and must be made within a window of 30 days of the delivery date
Customer support is available via email (customerservice@weekday.com) and telephone service (country-specific)
What is Weekday?
After the weekend comes a weekday! That cannot be truer, as Weekday is a fashion brand that evolved from Weekend. In about 2000, four friends opened a small fashion store called Weekend, as it opened only on Saturdays and Sundays. Before long the store expanded; and opening hours stretched to seven days a week, making a name change necessary. Thus, in 2002, Weekday was born as Swedish denim and fashion brand. Weekday says that the brand was influenced by youth culture and street style.
Weekday has been part of the H&M Group since 2008 when the Group acquired Swedish Company Fabric Scandinavian AB which had been running Weekday and its sister stores Monki and Cheap Monday. Operating as a standalone subsidiary of the H&M Group has only increased Weekday's stock in the fashion spheres because the Group is one of the biggest names in the fashion industry, as they own and operate other fashion brands such as H&M, & Other Stories, ARKET, and others.
Weekday now operates a total of 38 stores in 10 different countries. They offer a curated mix of women's and men's specials, as well as pieces from a small selection of carefully selected brands. The online store can be found at www.weekday.com. The website is mobile optimized so it resizes to fit the screens of mobile devices. This allows for a smooth experience when shopping on the go with mobile phones. The online store can be used by anyone who's 18 years and above; those below 18 will need the consent of a legal guardian.
Is Weekday legit?
Weekday is a legit fashion store. There are just too many scam/ fake stores in the cyberspace; and if you fall prey to these scam stores, you might end up losing more than the payment for the order. Thus, before buying from any online store you should make sure that the store is legit.
There's no doubt that Weekday is legit. The first step to determining their legitimacy is checking their legality; and in this regard, there's no doubt that Weekday is 100% legal. The platform is owned by Hennes & Mauritz (H&M) AB, which is a duly registered company. Suffice it to say that scam stores do not go about legal recognition and company registration.
Weekday also has a robust physical presence. Where scam stores operate only virtually with no physical trace; Weekday has over 38 stores and registered offices in many countries of the world. The ultimate test of legitimacy is fulfilling orders. After all, it won't matter to you that a company is legal if they are not able to deliver your package when you place an order. Weekday holds thousands of merchandise in their physical stores, which gives them the capacity to fulfill orders. Added to the capacity to fulfill orders is a track record (about 17 years) of actually fulfilling orders, as Weekday has been fulfilling orders since it was founded in 2002. Thus, there's no doubt that Weekday is legit. You may visit weekday alternative.
Is Weekday Safe?
Weekday is also a safe platform to make a payment on. You also want the legit company to be safe because an online store that is not safe can leave you exposed to other fraudsters. Safety of an online store means the ability of the store to protect the data that you share with them.
When using Weekday and any other online fashion store, you'll be sharing personal information (such as your name, contact number and address, etc) as well as sensitive information like your credit card details. You definitely don't want that information getting into the hands of the hackers (those of the dark art).
Weekday says that data privacy is of high importance to them, and that they take every reasonable care to ensure that customers' data is protected. However, they do not give the details of the particular measure taken. While we'll want to know these details to be assured of the security of the particular measures, we can take confidence from the fact that Weekday has not suffered any security breach. They also use payment processors that are much secured. That said; it's safe to say that Weekday is safe; so you can shop in there without worrying much about your personal data or payment detail leaking out.
Product Range
When checking online fashion stores, we like to look at the range of items that the store has to offer. It will not a totally pleasing buying experience to get that dashing top in a store, only to find out that you'll have to go to another store to get the bottom to match. A wide product range allows you to get all your products in one place. Apart from the convenience it offers, it also offer cost savings as you'll be paying to ship only one order instead of shipping multiple orders from the different stores.
Women – In the women's category you'll find accessories (Earrings, rings, bags, sunglasses etc), basics (T- shirts etc), Dresses & Jumpsuit, Hoodies & Sweatshirts, Jackets & Coats, Jeans, Knitwear, Shirts & Blouses, Shoes, Shorts, Skirts, Sunglasses, Swimwear, Tops, Trousers, and Underwear
Men – The men category hold Hoodies & Sweatshirts, Jackets & Coats, Jeans, Shirts, Shirts, Shoes, Shorts, Sweaters, Swimwear, T-Shirts & Tops, Trousers, and Underwear
Denim – Because of the strong youth focus, denim is strong enough to stand alone as a category. Women denim you'll find include Jeans, Jackets, Jeans, Skirts, Shorts, Shirts; while men's denim include Jeans, Jackets, Shirts, and Shorts
Going through the inventory reveals that Weekday is a place for the basics. You won't be getting the elaborate head-turning special occasion dresses, but you'll get simple yet stylish fashion pieces.
Inventory Size
It is not enough that a fashion house offers a wide product range (that is, different types of fashion product); they should also have a large inventory of each product type. That way, you'll be able to make a choice from a large selection, and you'll be more likely to find pieces that meet your taste and budget.
Weekday ticks the box in this regard. At the time of writing this review, in the women category, there were 100 different styles in the dresses & jumpsuit section, and over 123 different styles in the Jackets & Coats section. The inventory was also large in the men's category. For example, the Men's shirt section had over 75 styles, and the trousers section had over 60 styles.
Thus, it's clear that Weekday does not have an overwhelmingly large inventory, but an inventory large enough to meet all your selection needs.
Prices and Other Policies
Price
The price of the items is one of the most important factors in purchases. Even when one need to step out in style, he/ she will not want to break the bank to achieve that. Thus, the ideal fashion store will offer products that are reasonably priced.
Weekday is youth-focused; or more appropriately: inspired by youth culture and street style. As a result, you'll expect their prices to be very pocket friendly. Thankfully, they do not disappoint in this regard. Their prices are not the lowest you'll find in the industry, but they are close. Their prices are in the affordable range. For example, at the time of writing, many of the dresses were in the £45 – £60 range, while a few other styles went for £18 – £40. There were also a couple of women's Jackets & Coats that you can get below £100. Men's shirts were going for £25 – £60; and trousers were going for £35 – £60.
Also, if you head to their sales section, you'll be able to get as much as 50% off the prices of many items.
Promotions
The ideal fashion store should run a lot of promotions, because promotions provides customer the opportunity of getting items free of charge or for less than the full prices.
In this regard, Weekday ticks the box. You'll know a store that's generous with promotions the moment you get to their landing page of their website. When looking at Weekday for this review; their landing page screamed a time limited promotion that knocked off 50% off prices of selected items. Going further down on the page, we were invited to sign up for newsletter and het 10% off one order.
There was also a student discount that'll knock off 10% off prices for students with verified credentials. However, the student discount was not available for students in all the locations that Weekday serves; it only applied to students in the UK, Germany, France, Denmark, Sweden, Austria, the Netherlands, and Belgium.
There are many price slashing discounts that Weekday runs from time to time. You'll have to check the website regularly to know what promotion is running at any particular time.
Payment Methods
You'll want a store that supports a wide range of payment methods so that you won't have problem with finding a method that you can use for paying for your order.
From all locations that Weekday ships to, you can pay using PayPal, VISA, Mastercard or Amex cards. In certain regions, there'll be certain direct banking options that will be available to you at checkout. With these payment options, paying for orders will be painless.
Shipping
Shopping online is different from shopping in brick and mortar shop where you'll simply walk out of the store with the items purchased. With online shopping, you'll complete the purchase, and the items have to be shipped to where you'll receive them (either your address or a pick up location). Thus, it's very important to consider the shipping policy of any store you plan on buying from. The most important shipping considerations are: shipping locations, shipping times, and shipping costs.
Shipping Locations
You want to make sure that the online shop ships items to your territory. If they do, you can proceed to use the store and you'll get your items; but if they do not, it'll be difficult receiving any item bought in the store. Thus, the ideal online store will support as many locations across the world.
In this regard, Weekday is only crawling in the 100m dash. They ship to only 18 locations; all of them in Europe. The locations are: Austria, Belgium, Czech Republic, Denmark, Finland, France, Germany, Hungary, Ireland, Italy, Netherlands, Poland, Portugal, Slovakia, Slovenia, Spain, Sweden, and the United Kingdom.
Thus, if you're in the US, or anywhere in the Americas, Asia or Africa; getting your fashion items from Weekday will not be possible, except you'll ship to any of the 18 locations served, and you'll go there for the pick-up.
Shipping Times and Costs
After making sure that the shop will ship your order to your location; you also want to know how long it will take them to deliver the package, as well as how much the delivery will cost. If you have an event coming up that you need the items for, you'll want the items to be delivered in reasonable time. Thus, the ideal store will have fast delivery time. Also, shipping cost adds to the overall expenditure on the item. Thus, even when an item is perceived as acceptably priced, high shipping cost can push the expenditure on the item to unacceptable limits. Therefore, the ideal store will have shipping costs that are as low as possible.
The shipping time and cost vary depending on which of the 18 locations the package is travelling and the shipping option selected.
For UK orders, there are three delivery options – Standard Home delivery, Express Home Delivery, and Standard Pick-Up location. The Standard Pick-Up location will deliver the package to a selected location where you'll go for the pickup. The delivery takes 2 – 3 days; and it cost £3.00, but is free for all orders over £40.00. The Standard Home delivery will get the package to your door in 2 – 3 working days. It cost £6.00, and is also free for all orders over £40.00. The Express Home delivery cost £10.00, and it will get the package to your door in 1 – 2 days. For Express delivery, you'll have to place the order before 3pm of the day to receive it in the 1- 2 days advertised.
For the shipping costs and times of Orders going to the other 17 supported regions, you can check the "Delivery Method" page in the website of Weekday. You'll find that it is not in all the countries that the three delivery options are available. You'll also find that in all the locations, delivery is relatively fast; with Express Delivery always taking 1 – 2 days, and Standard delivery ranging from 2 – 3 days to 4 – 6 days. Delivery costs go: €3 (30 DKK, 30 SEK) for Pick-Up location (where available), €6 (45 DKK) for Standard Home delivery, and €10 (100 DKK, 100 SEK) for Express Home delivery. Also, free shipping is available in all locations (for orders over €50, 400 DKK, and 500 SEK).
It should be noted that all delivery are done in the weekdays; Saturdays, Sundays and bank holidays are excluded. The advertised delivery times should mean that, unlike some fashion stores that'll keep you waiting forever for your order, Weekday.com offers relatively fast delivery. However, a look at online customers' review in independent platforms shows that Weekday is not the speedster you'll think. In our opinion the problem comes from their order processing time. You should note that their advertised delivery time start counting after the package has been picked up by the carrier. Thus, it would seem that the problem comes from how long it takes for the package to be processed and dispatched to the carrier. Weekday did not give an estimate of how long it takes them to process orders; also, in some of the customers' reviews, customers reported Weekday's responding that order is in the "picking stage" when the expected delivery date was well past. This clearly shows that Weekday takes a relatively long time to process orders, especially for the Standard Delivery.
We'll recommend that Weekday set a short order processing time, and try to maintain it so that orders are quickly dispatched to the carrier. Only then will the relatively short delivery times (which they advertise) translate to fast delivery.
In terms of costs; Weekday.com does relatively okay. Generally, their delivery costs are competitive, even lower than you'll get elsewhere. Also, the lowest possible cost is zero; and they offer that with free shipping to all locations. Lastly, the order qualifying amount is low-balled. With only £40/ €50, you'll get free shipping; while you might need to spend up to three figures to get free shipping in some other fashion stores. This might be nitpicking, but the only thing we didn't totally like was charging a fee for the Pick-UP location delivery option. In many other fashion stores, such in-store pickup is usually totally free.
Return Policy
There are many reasons why you may have to return an item purchased online to the store. Since you did not physically see and examine the item before completing the online purchase, upon receiving the item, it's possible it may not have the same wow factor. Since most fashion items are sized products, it's also possible for the ordered item to be a wrong fit; and lastly, it's possible to have a damaged/ wrong item delivered to you. Thus, the ideal store will allow you return items that you are not totally satisfied with.
Returns Window:
The first consideration is usually the returns window; that is, how many days you have to return any item in your order back to the store. Weekday.com allows a 30 days window, which means that you have 30 days from the day you received delivery of the item to return it back to them.
This is a very generous returns window; and it means you'll not be racing against time when making returns.
Ease of Returns
Painless service is what the ideal fashion shop should offer; and Weekday.com ticks that box with their returns process. In every location supported, they include a returns label in every package shipped.
If you have to return any item, all you have to do is fill the returns note, package the item using the original packaging, attach the returns label, and send the package through the recommended carrier. There are no long processes of going to the website, filling long forms, and printing documents.
Cost of Returns
You don't want a store where returning an item is cost prohibitive. In some notorious stores, you'll not only need to pay for returns in-bound shipping, you'll also need to pay a restocking fee.
Thankfully, returns to Weekday are totally free. The returns label you'll use is not only prepaid but also free, which means you'll not have anything deducted from your refunds.
Refunds
The considerations here are – the nature of the refund, and how long the process takes. For the former, Weekday.com will issue your refund to the same method you used in making payment. This is a good one because, with your funds back in your bank account, you may then decide to continue in the shop or move to another shop. In some stores, refunds are only issued as store credits, in which case you will be restricted to coming back to the shop for your purchase.
In terms of refund processing time, you can expect to receive your refund from Weekday within two weeks of sending the returns back to them. This is also relatively fast, as there are fashion stores that will keep you waiting for up to a month or longer to receive your refund.
Returns Conditions
The items to be returned must be in their original conditions so that they can be resold. Thus, items must be returned unworn, unwashed, and undamaged, and have all their tags on. For hygiene reasons, items such as underwears, briefs, body and pierced jewellery cannot be returned; and for swimwear to be accepted when returned, they must still have their hygiene strip unbroken.
Customer Support
A legit store will care about its customers; and caring for customers entails making provisions to address customers' questions or complaints. After all, issues are inevitable no matter how efficient a platform runs, and you won't want to be left hanging when you contact the company about issues with your order.
The first stop to getting assistance in Weekday is an FAQ page on their website. The page hold articles that will answer many of the questions you'll have about Weekday. However, it must be said that the FAQ page is not easily accessible in the website, as there's no link to it from the landing page of their website. We only got to the FAQ page with a search. That said; if you do land on the FAQ, you'll find it helpful.
However, if you still need to directly contact a customer support agent of the company, you can mail them or call them. For the email service, you may send you submissions to customerservice@weekday.com. Weekday responds to email submissions within 24 – 48 hours, which is relatively fast response time in the industry. However, if you want instant feedback, you can use the telephone service. The number to call will depend on the country you'll be calling from. UK customers may use the land line 0203514777; for the numbers for the other markets, you can find them at the "Contact us" page of the website.
It's a good thing that instant feedback method is supported; but for those who'll rather not pick up the phone, live chat will be badly missed. It also does not help that using the telephone service is not free. Weekday does not provide toll-free lines, so you'll be charged local call rates (and international rates in some locations). Spending money to call a customer support agent is not something a lot of customers find pleasing. Lastly, the telephone service is not available round the clock.
It should be said that if you look up customer reviews of Weekday online, you'll find some really negative review; and the bulk of them was because of dissatisfaction with the customer support service. For example, in Trust Pilot Weekday is given an average rating of only 3.9 out of 10, with over 49% of the reviewers giving the company the worst possible rating (bad). "Cool clothes, shoddy customer service" is the theme. Some reported having to call (and losing money in the process) because Weekday will not answer mails; some reported being tossed back and forth when charged for items that were not delivered, and more.
While we did not have any complaints about the customer support service when we tested them, we'll err on the side of caution and consider our case the exception rather than the norm. This is because we were disappointed that Weekday did not respond to any of the aggrieved customers in the customers' review platforms that we checked. In our reviews of online fashion stores, we've seen that stores that put their customers first seek them even in these independent review platforms. And when any customer post a negative review because of a bad experience, the store responds and tries to bring the customer back to the table for resolution of his/ her complaint.
Call it PR or what-what mitigation; but there are many previously unresolved customers complaints that got solved from such. Thus, we'll like to see Weekday reaching out to their many aggrieved customers in some of the popular platforms.
Summary
Weekday is a Swedish fashion brand now owned by the H&M Group. The storied status of the H&M Group tells you that any subsidiary of theirs will hold its own in the fashion circles; and sure, Weekday does hold its own as a go-to place for denim, youth culture and street inspired styles. Weekday is not only legit but also safe, so you can shop without worrying about your sensitive data being compromised. They operate 38 stores in 10 different countries, and ship merchandise to 18 countries of the world. What is more, they offer free shipping in every location they serve. With an intuitive website/ store, and support for different efficient payment methods, browsing listings, ordering, and making payment will be a breeze.
With a large inventory of different fashion products, Weekday is a store that you'll want to enter if you need choice. To ensure a happy customer, they allow a generous 30 days to make any returns and they'll issue refunds via your original payment method. And if you have any issue, you can always reach out to their customer support service.
I liked:
They offer a good range of fashion products for men and women, as well as a large inventory of each product type
Their items are competitively priced
They run regular price slashing promotions
Free shipping is available to all location; and the order qualifying amount is relatively low
They allow 30 days from the date of delivery for returns
Returns are free, and the process is very easy
Refunds are issued to original payment method (not as store credits), and within two weeks of Weekday receiving the returned items
I didn't like:
They ship to only 18 locations all in Europe, so they do not serve the US and many other locations in the world
Small fee is charged for Pick-Up location delivery option
Order processing time seem to be relatively long, which leads to delays in delivery
Live chat is missing from customer support options
Telephone support service is not available 24/ 7; and you'll pay applicable call rates
The many cases of customer service being unresponsive or providing frustrating service
If you have used Weekday before, kindly use the review section below to tell us your experience or a brief Weekday review